Mike Richards Next Jeopardy Host?
A guy I've never heard of is apparently replacing the legendary Alex Trebek.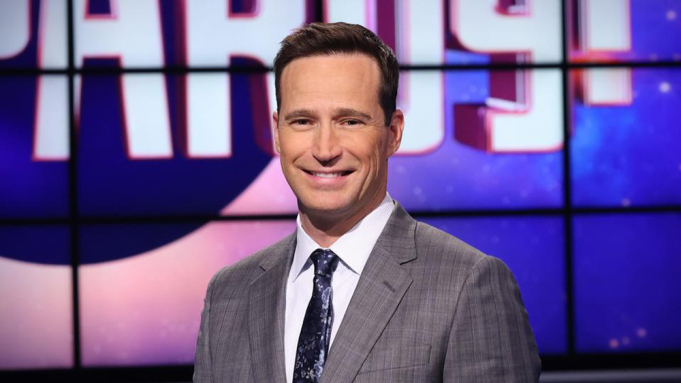 A bevy of celebrities ranging from Aaron Rodgers to Ken Jennings to LeVar Burton have auditioned to be the new permanent host of the long-running game show Jeopardy! The winner reportedly is a guy none of us have heard of with a long behind-the-scenes history.
Variety ("Mike Richards in Advanced Negotiations to Become Permanent Host of 'Jeopardy!' (EXCLUSIVE)"):
"Jeopardy!" executive producer Mike Richards is in advanced negotiations with Sony Pictures Television to become permanent host of the venerable quiz show, taking the reins of the syndicated powerhouse that was fronted by Alex Trebek for 36 years.

After Trebek's death at the age of 80 in November 2020, Sony initiated a series of guest hosts, some of whom were hoping to land the permanent slot. Richards, who joined the show just last year as executive producer, impressed Sony Pictures brass with his command of the fast-paced game and easy on-air manner.

A Sony Pictures spokesman said discussions were ongoing with several potential candidates. He would not comment specifically on Richards' status. A source close to the situation cautioned that there's no certainty that the sides will close a deal and that other candidates remain in the mix, although Richards is clearly the front-runner.

[…]

Other guest hosts that have fronted the show since the final Trebek episodes aired in January include Mayim Bialik, Anderson Cooper, Katie Couric, Bill Whitaker, Dr. Mehmet Oz, Ken Jennings, George Stephanopoulos, Robin Roberts, LeVar Burton, Savannah Guthrie, Dr. Sanjay Gupta, Aaron Rodgers and former contestant Buzzy Cohen.

Former contestant Jennings was long seen as the front-runner to succeed Trebek. Jennings holds the record for the most consecutive "Jeopardy" wins with his 74-game streak from 2004. He also ranks as the show's highest-grossing winner with $2.52 million in regular-play winnings (which doesn't include later tournaments).

"Jeopardy!" is one of the few remaining powerhouse syndicated series that ranks as television institution, in large part thanks to the enduring popularity of Trebek. The competition to replace Trebek was fierce. It's understood that Bialik and Cohen were among the standouts who have also been strongly considered for the permanent job.
While I was a devoted viewer for many years, it's been a couple of decades now since I've watched the show other than when it happened to be on at someone else's house. I haven't watched any of the post-Trebek tryouts. I don't even know if Richards was among the guest hosts. But I must admit it seems odd to get the audience rooting for a favorite celebrity—Burton in particular has been in front of the American public longer even than Trebek–and then go with a no-name.
Indeed, going with the executive producer of the show after an exhaustive search reminds me of the 2000 presidential election, in which Dick Cheney was put in charge of choosing George W. Bush's running mate and reluctantly came to the conclusion that Dick Cheney was the best choice.