Military Health Crisis Mirrors America's
Health care is eating up 10 percent of the Pentagon's budget and rising fast.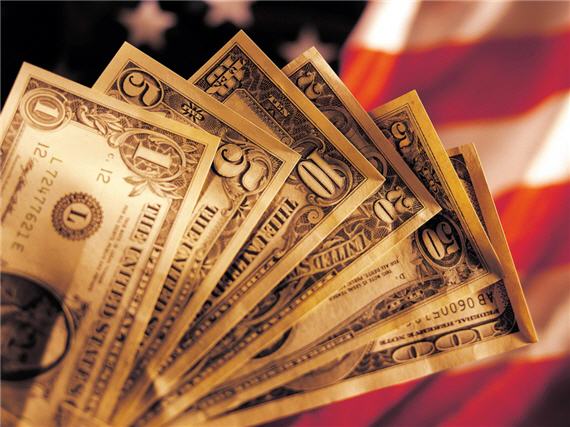 Jonathan Rue notes in "The Truth About Military Health Care" that Congress in standing in the way of Pentagon leaders' efforts to control out-of-control costs for retiree healthcare. The numbers are truly staggering:
From 2001 to 2012, military health-care expenditures rose over 170 percent, from $19 billion to $53 billion. As a share of defense spending, health care represented 6.1 cents of every dollar spent by DoD in 2010, up from 4.5 cents in 2000. At $53 billion, health care is roughly 10 percent of DoD's base budget, and without reform it is expected to rise an additional 28 percent to $64 billion by 2015.

Three primary factors are responsible for soaring costs.

First, rates have remained virtually unchanged since the creation of Tricare in 1995. Working-age retirees pay just $520 a year per family to use Tricare. Meanwhile, the average American family spends between $4,000-5,000 per year on health care. When Tricare was implemented in 1996, working-age retirees and their dependents were expected to contribute 27 percent to the cost of their health care; today, that figure has fallen to 11 percent. Retirees over the age of sixty-five pay nothing for their plan, Tricare for Life. Yet, this group represents the highest per capita cost; in 2007, more than half of DoD health-care expenditures went to Tricare for Life beneficiaries.

Second, the number of people eligible for Tricare grew from 6.8 million to 9.7 million people, an increase of 43 percent. Moreover, these beneficiaries have health-service-utilization rates well above the averages of civilian health-care plans.

Third, Congress has significantly expanded Tricare by adding seventeen new programs, covering new procedures and loosening plan restrictions.
This is, of course, unsustainable and, as Rue points out, "Increasing health-care costs in DoD's budget mean less money for bombs, bullets and training." If that which is unsustainable won't be sustained–and it's been rumored that such is the case–then something has to be done.
I disagree with Rue–and the Pentagon leadership–that this "something" is to pass on the costs to retirees or to cut out the benefits altogether.
Congress's unwillingness to reform Tricare is emblematic of larger trend in an American society still haunted by Vietnam, still coming to grips with the emergence of a small, separate caste of soldiers who does the nation's fighting. Overcompensating for the past and seeking to support the troops with more than a bumper sticker, today's veterans are lionized and given deference not accorded other public servants. As Andrew Bacevich recently wrote, "reward has taken its place alongside remembrance." Having asked so little of ourselves, we justify our inaction and assuage our consciences through such praise and reward.

I joined the Marine Corps for a lot of reasons. Cheap health care wasn't one of them.
But it was certainly part of the calculation for many, especially those in the enlisted force, in deciding to stay on for 20 or more years of service. It was for my late father, who enlisted in the Army in 1962 and retired in 1983. Granted, most of his service was in an era when soldiers were paid paltry salaries but promised generous benefits for life if they put in their 20. Starting around the time he retired, military compensation–and, yes, prestige–escalated tremendously.
At the same time, though, benefits actually decreased. Notably, healthcare. When my dad retired, the expectation was that he and my mother would be allowed free treatment in military hospitals to the end of their days. One of the reasons he decided to retire-in-place outside Fort McClellan, Alabama was access to Nobel Army Medical Hospital and other post facilities. By 1995, that promise went away and was replaced by Tricare, which gave them more flexibility but substantially higher out-of-pocket costs. Thanks to BRAC, Fort McClellan eventually went away, too, making the broken promise somewhat moot.
The problem here, it seems to me, isn't that the Pentagon is spending too much money on retiree medical benefits but rather that America's health care system is broken. We've spent decades erecting a payment structure around employers and insurance companies and sent costs through the roof.  That almost killed off General Motors and Chrysler and is now so out of control that it's threatening to overrun the Pentagon, whose annual budget exceeds the GDP of all but a handful of countries on the planet.
The solution, then, isn't to go back on our promises to our military retirees after they've already done their 20 years any more than it's screwing over pensioners at the Big 3. Rather, it's getting America's health care costs down to the level sustained by other industrialized democracies.