Military To Set Up Database To Combat False Claims Of Military Honors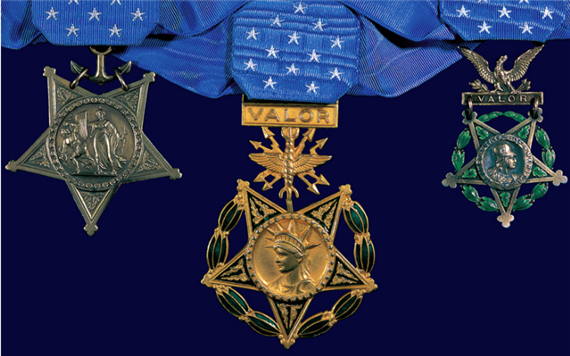 In a speech before the Veterans of Foreign Wars, President Obama announced that the military would be establishing a searchable online database of people who have received military honors in an effort to combat the so-called "Stolen Valor" problem:
WASHINGTON — The Defense Department will unveil a stopgap Stolen Valor website this Wednesday designed to help citizens see if someone is lying about military medals.

President Barack Obama announced the new site as part of his speech before the Veterans of Foreign Wars national convention in Reno. Nev., on Monday. Pentagon officials would not release additional details of the project.

An administration official said that record keepers from each of the military services have been working to compile military awards records since the Supreme Court last month struck down the federal Stolen Valor Act, arguing that the punishments for individuals lying about military medals infringed on free speech.

The website will initially list only the recipients of the military's highest awards for valor – the Medal of Honor and service crosses – that were awarded after Sept. 11, 2001.

The website will not initially list earlier medals, however, and Pentagon officials refused to comment on how far into the past it would eventually extend. DOD has long maintained that a complete accounting of all major medals would be impossible to construct because of difficulties including a 1973 fire at a records center in St. Louis that destroyed millions of servicemembers' files.

The Defense Department is also trying to compile information on Silver Star recipients, but no timetable has been given on when that might be completed. Pentagon staffers are also researching whether lesser awards and medals presented before September 2001 can also be compiled into a single database.
Although incomplete, I suppose that this would at least be useful in some respects and, as time goes on, it could become at least a resource for contemporary and future awards. Employers would make use of it, I imagine, as would political opponents in the course of a campaign. However, I can't see this is as something the general public would be using on a regular basis. For the most part, this strikes me more as a way to placate the concerns of those who are bothered by claims of false honors in the wake of the Supreme Court's decision in United States v. Alvarez.