Montana Bans TikTok
Who knew they got cell reception?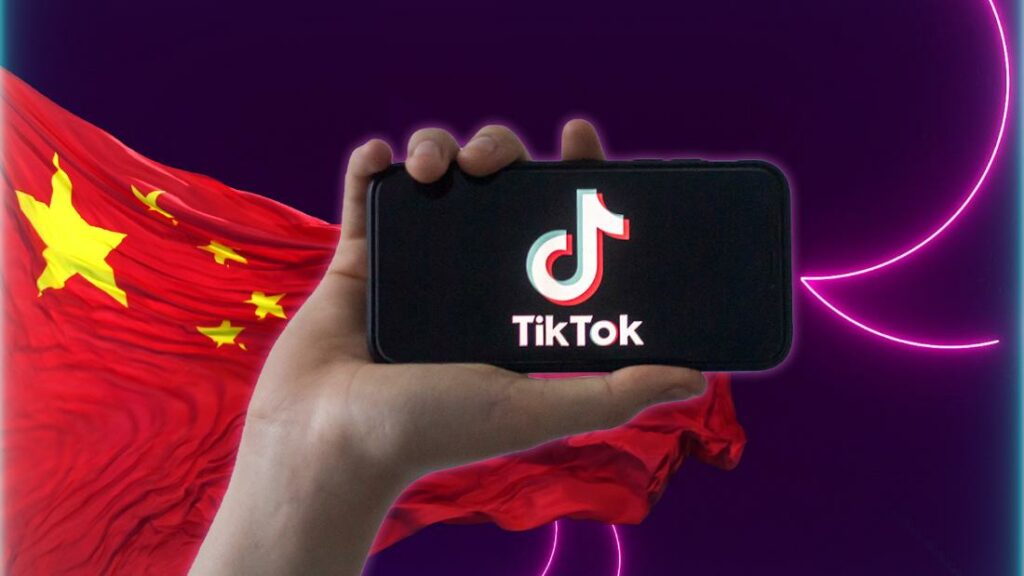 AP ("Montana says 1st-in-nation TikTok ban protects people. TikTok says it violates their rights"):
Montana became the first state in the U.S. to enact a complete ban on TikTok on Wednesday when Republican Gov. Greg Gianforte signed a measure that's more sweeping than any other state's attempts to curtail the social media app, which is owned by a Chinese tech company.

The measure, scheduled to take effect on Jan. 1, 2024, is expected to be challenged legally and will serve as a testing ground for the TikTok-free America that many national lawmakers have envisioned. Cybersecurity experts say it could be difficult to enforce the ban.

"Today, Montana takes the most decisive action of any state to protect Montanans' private data and sensitive personal information from being harvested by the Chinese Communist Party," Gianforte said in a statement.

TikTok spokesperson Brooke Oberwetter argued that the law infringes on people's First Amendment rights and is unlawful. She declined to say whether the company will file a lawsuit.

"We want to reassure Montanans that they can continue using TikTok to express themselves, earn a living, and find community as we continue working to defend the rights of our users inside and outside of Montana," Oberwetter said in a statement.

The American Civil Liberties of Montana and NetChoice, a trade group that counts Google and TikTok as its members, also called the law unconstitutional. Keegan Medrano, policy director for the ACLU of Montana, said the Legislature "trampled on the free speech of hundreds of thousands of Montanans who use the app to express themselves, gather information and run their small business, in the name of anti-Chinese sentiment."

Some lawmakers, the FBI and officials at other agencies are concerned the video-sharing app, owned by ByteDance, could be used to allow the Chinese government to access information on U.S. citizens or push pro-Beijing misinformation that could influence the public. TikTok says none of this has ever happened.

A former executive at ByteDance alleges the tech giant has served as a "propaganda tool" for the Chinese government, a claim ByteDance says is baseless.

When Montana banned the app on government-owned devices in late December, Gianforte said TikTok posed a "significant risk" to sensitive state data. More than half of U.S. states and the federal government have a similar ban.

On Wednesday, Gianforte also announced he was prohibiting the use of all social media applications tied to foreign adversaries on state equipment and for state businesses in Montana effective on June 1. Among the apps he listed are WeChat, whose parent company is headquartered in China; and Telegram Messenger, which was founded in Russia.
The obvious question, How would such a ban even work?
Montana's new law prohibits downloads of TikTok in the state and would fine any "entity" — an app store or TikTok — $10,000 per day for each time someone "is offered the ability" to access the social media platform or download the app. The penalties would not apply to users.

Opponents say Montana residents could easily circumvent the ban by using a virtual private network, a service that shields internet users by encrypting their data traffic, preventing others from observing their web browsing. Montana state officials say geofencing technology is used with online sports gambling apps, which are deactivated in states where online gambling is illegal.
And, jokes aside, people in Montana not only use TikTok but at least one (a huge percentage of the state's population!) makes a living from it:
Adam Botkin, a former football player and recent graduate at the University of Montana, said it was a scary time for him as a content creator in Montana. The 22-year-old has nearly 170,000 followers on TikTok, where he mostly posts short videos of himself performing football kicks.

He says he sometimes makes "tens of thousands" of dollars per month from brands looking to market their products on his social media accounts, including Instagram, where he has roughly 44,000 followers.

Botkin says most of his income comes from Instagram, which is believed to be more lucrative for content creators. But he has to grow his following on that platform — and others — to have the same level of popularity that he does on TikTok. He says he's trying to do that and won't try to circumvent the TikTok ban by using a VPN.

"You got to adapt and evolve with how things move," Botkin said. "So, if I have to adapt and move, I'll adapt."
Leaving 1st Amendment questions aside, it's not clear to me how a state government has the authority to regulate global entities engaged in interstate commerce. As a practical matter, it's sheer madness to make companies subject to potentially 50 different sets of regulations. And how is, say, Apple, even supposed to determine whether a user is in Montana?