More Deaths than Births in Alabama in 2020
I wonder what the cause was? It sounds pretty serious.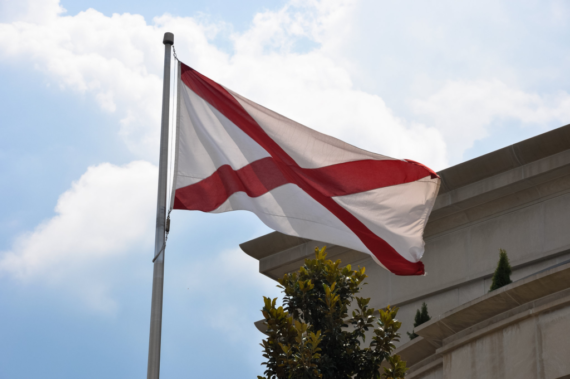 Dr. Scott Harris, the State Health Officer of the Alabama Department of Public Health, brought some grim stats to the press this week:
"This past year, for Alabama, the year 2020… we are going to have more deaths in the state of Alabama than we have ever had in the history of the state of Alabama, by a lot," Harris said Wednesday in a COVID-19 Town Hall today with AL.com. "We're going to have around six or seven thousand more people who died in our state this past year than any year we have ever had, going back to the year 1900. That's how far I've asked our staff to go back."

[…]

"This is the first year in the history of Alabama that we've had more deaths in our state than we had births in our state," Harris said. "Our state shrank last year. And it's not a coincidence that that's about exactly the number of deaths we had from COVID."

[…]

Harris reiterated that these excess deaths are indeed because of the COVID-19 pandemic, and that COVID deaths haven't been artificially inflated.

"We've get skeptical people who go, 'Oh well, those were just older people who were going to die anyway, and you're just attributing their deaths to COVID.' That is not the case," he said. "We had six or seven thousand COVID deaths last year. That's about how many excess deaths we had in the state of Alabama."

2020 death data is preliminary, and could change, but the total isn't likely to go down much.
Here is the info in chart form going back to 1950: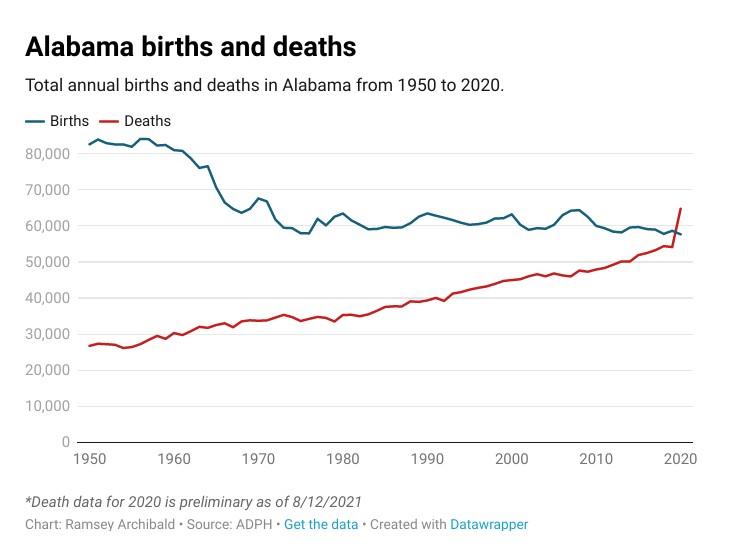 While it is certainly true that the trend lines were heading for a convergence, the extreme uptick in deaths in 2020 is stunning from a statistical point of view (and tragic from a human perspective).