The High Price of Politicizing COVID
Republicans have died at a far higher rate than Democrats.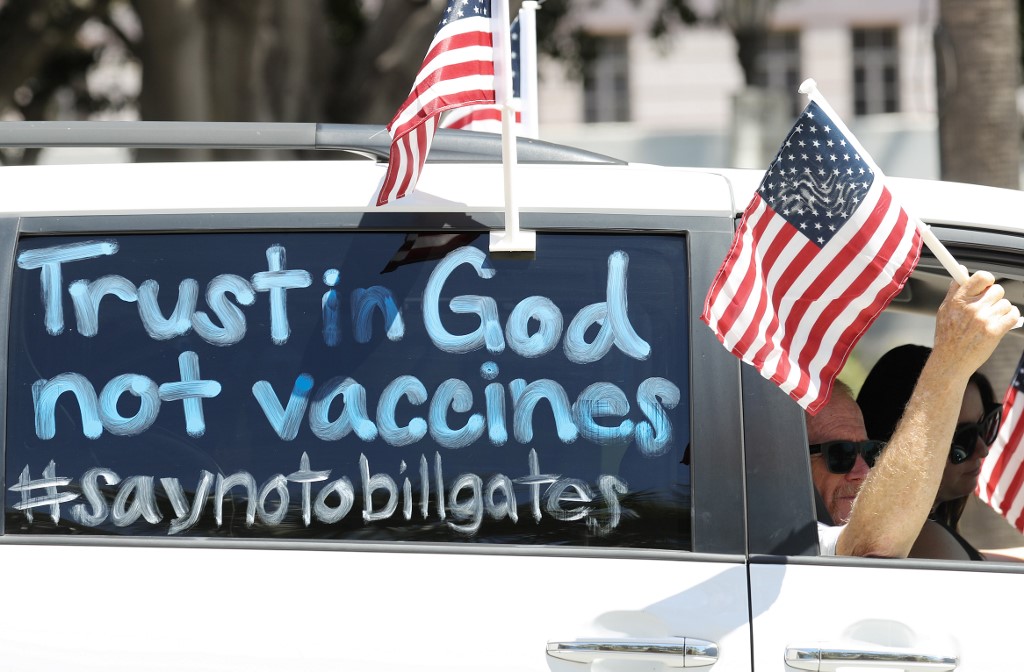 NBC News ("Covid death rates are higher among Republicans than Democrats, mounting evidence shows"):
Covid deaths are unevenly distributed among Republicans and Democrats.

Average excess death rates in Florida and Ohio were 76% higher among Republicans than Democrats between March 2020 and December 2021, according to a working paper released last month by the National Bureau of Economic Research. Excess deaths refers to deaths above what would be anticipated based on historical trends.

A study in June published in Health Affairs similarly found that counties with a Republican majority had a greater share of Covid deaths through October 2021, relative to majority-Democratic counties.

But experts are still puzzling over why these differences exist. Are lower vaccination rates among Republicans responsible? Or did mask use and social distancing guidelines prevent more deaths in counties run by Democrats?

The Yale researchers behind the new working paper say vaccine hesitancy among Republicans may be the biggest culprit. "In counties where a large share of the population is getting vaccinated, we see a much smaller gap between Republicans and Democrats," said Jacob Wallace, an author of that study and an assistant professor of health policy at the Yale School of Public Health. Indeed, his paper found that the partisan gap in the deaths widened between April and December 2021, after all adults became eligible for Covid vaccines. Excess death rates in Florida and Ohio were 153% higher among Republicans than Democrats during that time, the paper showed. "We really don't see a big divide until after vaccines became widely available in our two states," Wallace said.

But the June study suggested that Covid vaccine uptake explained just 10% of the partisan gap in the deaths. Those researchers suggested that compliance with other public health measures such as mask use and social distancing was a significant factor. "Vaccination does play a role in the difference that we've observed in excess mortality between red and blue places, but it is not the whole story," said Neil Jay Sehgal, an author of that study and an assistant professor of health policy and management at the University of Maryland School of Public Health. "When you have less transmission, you have fewer cases and you have less mortality. And you have less transmission in general by instituting protective policies like mask requirements when we had them, or capacity limits in businesses," he added.
The September NBER study by Wallace et al is available in full open source whereas Sehgal et al's study from June is paywalled. The statistics in the former are beyond my training, which is quite rusty, but a cursory review confirms that they made the obvious controls for age. I simply don't have enough to go on as to why the two studies come to different conclusions but would speculate that it's simply a function of different methodologies. In particular, Wallace and company looked only at Florida and Ohio whereas Seghal and company appear to have looked at national-level data. Additionally, the former used "excess deaths" whereas the latter appears to have looked a county-level mortality data.
Indeed:
Both papers come with limitations. The study from Sehgal's team looked at counties, not individuals, which makes it difficult to determine whether other demographic factors — such as education level, proximity to health care services or the share of older residents — played a role in the trend.

The new Yale paper, by contrast, linked political affiliation to excess Covid deaths at the individual level, but it still used county-level vaccination rates. The research was also limited to two states.

"It may very well be that in Ohio and Florida, because of the nature of Ohioans and Floridians, vaccine uptake may have played a greater role than [in] the country at large," Sehgal said.

Wallace, however, said it's common knowledge that attitudes toward vaccines "are not Ohio- and Florida-specific issues."

Joe Gerald, an associate professor of public health policy and management at the University of Arizona, who was not involved in either study, agreed that Ohio and Florida are good places to study this issue, because "you have lots and lots of people that are otherwise very similar — they live in the same place, they're roughly the same age distribution — but they differ by party ID." He said he thinks vaccine uptake rates partly explain the gap in deaths, but it's still not clear how much they're to blame.
My instinct when I saw the headline was that—while there are obvious differences in political attitudes that would reasonably have made Republicans more likely to die from COVID—the most obvious culprit is age. Republicans skew old and old folks are much, much more likely to die from COVID. That Wallace and company controlled for that and Sehgal and company didn't makes me take the former more seriously.
Former President Trump politicized the virus from the outset and the right-wing infotainment complex and Republican governors and mayors followed suit, dismissing the pandemic as no worse than the seasonal flu, condemning shutdowns, lampooning masking and social distancing, and spreading conspiracies about the vaccines. In hindsight, some Democratic leaders over-reacted based on early evidence. And there was a counter-politicization from the left that continued failed policies long after the evidence was in because they had become signs of virtue, demonstrations that they're not MAGA idiots.
The difference, alas, is that refusing to mask and get vaccinated literally killed people. Probably hundreds of thousands of them.
UPDATE: Keith Humphrey, a renowned public health expert at Stanford, comments via Twitter, "I don't think the county data are very useful because individuals die, not counties, so in high R county the deaths could still be primarily Ds. The individual-level data is much more informative."