More McGirt Musings
What has the Supreme Court wrought?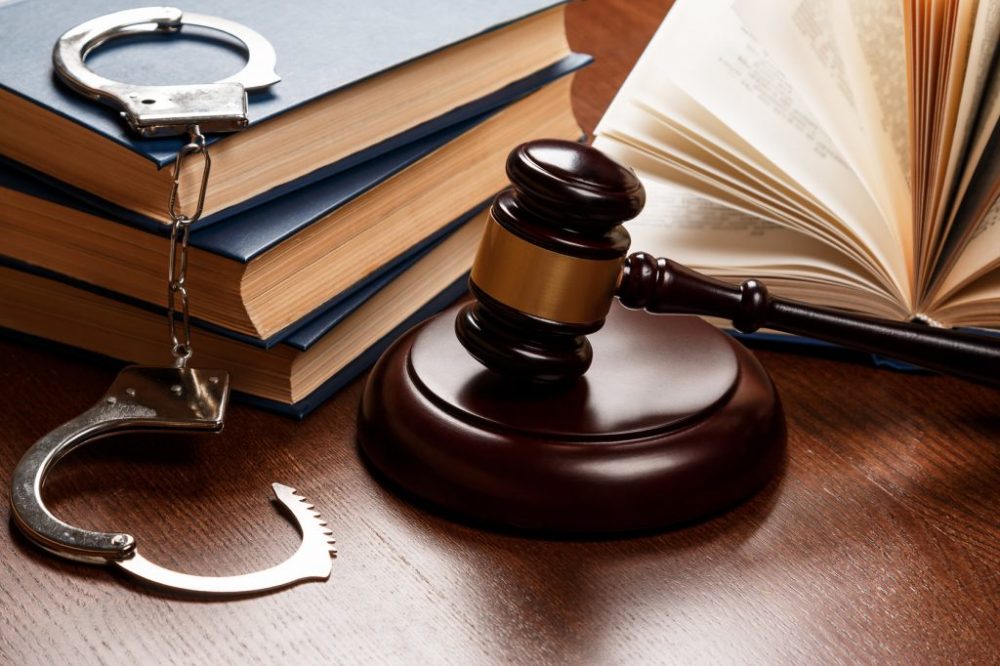 The Supreme Court's 5-4 ruling that eastern Oklahoma remains an Indian reservation is getting far less attention than the two decisions issued the same day on President Trump's tax returns. Even though it has no impact on me whatsoever, I continue to think it's the more interesting case.
My go-to law blogs, SCOTUSBlog, Lawfare, and Volokh Conspiracy have only one post between them on the case. And Ronald Mann's post at SCOTUSBlog is mostly a summary of Justice Gorsuch's majority opinion.
I find the ruling less bizarre as I've delved deeper into the history. Gorsuch's analysis is beautifully written and persuasive in terms of text and precedent. Chief Justice Roberts' dissent is clumsier, seeking to justify an outcome. Yet, I think Roberts got it right.
Gorsuch's starting point is unassailable and inspiring: "On the far end of the Trail of Tears was a promise. . . . Because Congress has not said otherwise, we hold the government to its word." Yet, I agree with Roberts that Congress has indeed said otherwise, repeatedly, since making that promise.
Gorsuch does a fine job of citing precedents that allow Congress to disestablish Indian reservations but that require them to do so explicitly. And arguing that, as a technical matter, none of the thousand cuts—most notably establishing a new state containing the reservation or forcing the tribes to sell off most of the land to individual, mostly white, citizens—are sufficient.
He also dismisses what I consider the most powerful of the dissenters' arguments—a century-plus of practice indicates that Oklahoma and the tribes understood that the land in question was no longer tribal—with a crisp rebuke: "Unlawful acts, performed long enough and with sufficient vigor, are never enough to amend the law."
While that's a beautiful sentiment, the fact of the matter is that neither the state of Oklahoma nor the tribes had any reason to think—certainly, by the time McGirk was arrested and tried—that Oklahoma was acting unlawfully.
And we're not talking about fundamental civil liberties here but land ownership, which indeed operates under different principles. At some point, a structure built on property belonging to someone else creates ownership of said property if not contested.
To me, the ruling shows the limitations of a textualist approach. Roberts is much harder to pin down. Is he simply, as he claims, a minimalist? A purposivist? A strategic maximizer?
Regardless, his instinct, as demonstrated in this dissent, is one I share: judges should defer to the elected branches absent egregious offense. And, ultimately, especially at the highest levels, need to this about the consequences of their ruling beyond the case at hand.
The United States' treatment of the tribes in question is among the greatest stains on our record, rivaled only by slavery. Gorsuch's recognition of that is commendable. But he does very little to rectify it here, but at great cost.
While I'm certain those who study the record more broadly and closely than I do can cite counter-examples, Roberts has generally sought to avoid broad rulings that create, rather than resolve, uncertainty in the law. Absent extremely compelling rights issues on the other side, I think that's the right instinct.*
In insisting on a technical interpretation of the law, Gorsuch has created an inordinate number of problems. The state and the tribes are already working many of them out and Congress is sure to get involved. But the decision will certainly invite all manner of new lawsuits seeking to settle related questions.
Yet it's not obvious what it is the Muscogee (Creek) Indians and the rest of the tribes in eastern Oklahoma gained. While the majority have ruled the land is "an Indian reservation," the way that it is practically an Indian reservation is not at all clear to me.
Granting that the modern state of reservations is not an area I've explored much, my conception of them is something akin to a military base. That is, there's a defined parcel of land inside of which different rules apply. The state (or sometimes states) in which they reside have no jurisdiction (unless some agreement has been reached on discrete issues) inside but those who work on base are subject to state laws once outside.
That doesn't seem to be what we have here. Most of their land has long since been sold off. They've seemingly gained dual authority over criminal prosecution of tribal members with the federal government—which, incidentally, neither are currently situated to handle, having operated for a century with the understanding that Oklahoma was doing that.
But, even there, how does it work? Are there going to be Muscogee tribal police cars patrolling the streets, looking to enforce crimes committed by tribal members? And how would they even know who's a tribal member? Racial profiling? (Oh, sorry, sir. You're a Cherokee. Or a Mexican. You're free to go.)
This may or may not have significant implications for civil law; I've seen conflicting opinions on that with little analysis. But it certainly applies to criminal law and now a tenth of the people living in eastern Oklahoma are suddenly operating under a different set of laws than the rest. I have no expertise on the tribal codes but Federal law is certainly silent on many matters that are typically delegated to states and localities. Moreover, in instances where there is overlap, Federal law tends to be harsher than state law, which means the ruling could have the perverse effect that Indian citizens are punished more severely for the same crimes as a white man in the same geographic area.
One persuasive analysis debunks the notion put forth by the state of Oklahoma (and cited by the dissenters) that hundreds of Indians will suddenly go free. But, this, too, strikes me as perverse.
A federal law passed, coincidentally in response to the bombing of the federal building in Oklahoma City, "places a one-year time limit after a conviction is finalized for petitioning for federal habeas relief." The courts have been exceedingly stingy in granting exceptions to this rule. And, while Oklahoma has no such rule in its state courts, its high court has already rejected similar appeals, arguing that they should have been advanced on the first appeal.
While this provides an outcome I like—convicted felons not getting freed on a technicality having nothing to do with their rights being violated—it seems wildly unjust. If the US Supreme Court has ruled, to the surprise of the state of Oklahoma, the Five Tribes, and the Chief Justice of the Supreme Court that 111 years of practice was illegal, surely that should mean something.
The bottom line here is that, to the extent to tribes have won something for once, I'm happy for them. But, at the outset, it looks like a thin majority of the Supreme Court has created a mess without any substantial offset in justice.
______________________
*Which is not at all to say I always agree with his decisions. I thought, for example, his deeming the ObamaCare mandate a "tax" despite the insistence of those who passed it that it was not was too cute by half. For my tastes, he's too deferential to law enforcement and willing to dismiss claims of injustice by criminal defendants. But I share his general vision of the role of the judiciary vis-a-vis the elected branches as well as that of the Supreme Court vis-a-vis the judicial system.