More on Taxes and Incentives
More on Greg Mankiw's thought experiment on taxes and incentives to work.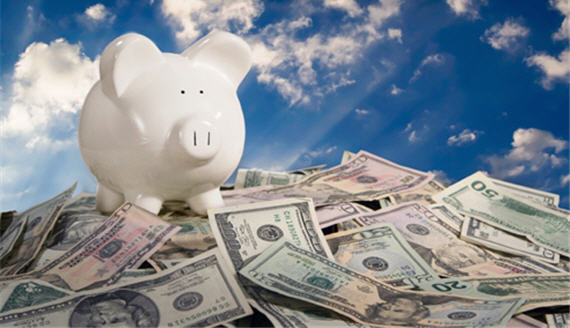 James Joyner noted the now much-discussed thought experiment by Harvard economist Greg Mankiw as to whether letting the Bush tax cuts expire on the top marginal rate will lead to Mankiw working less because of the tax burden on his top marginal income going from 35% back to 39.6%.
Specifically the thought experiment revolved around the issue of whether it would be worth it for Mankiw, mostly in terms of long-term investment income that would be bequeathed to his children, for him to write an essay that would pay him $1000.
While I understand that Mankiw is trying to demonstrate the effect of income taxes on new marginal earnings by those making over $250,000 a year, I find his example problematic on a variety of levels.
James (in the aforementioned post) along with Kevin Drum and economist Brad DeLong deal with several issues, most strikingly those about the actual amount of money involved in the transaction in question (initially $46).  However, let me add a few thoughts.
1.  One thing that strikes me about the example is that it is in no way reflective of the common income-earners experience.  Most people aren't freelancers or have choices about income in specific small increments over which they must decide whether the particular work is worth it or not–most people who fall into Mankiw's tax bracket are salaried professionals who earn what they earn.
2.  Of course, writers and academics (such as Mankiw) often do fall into this category.  What is striking about that observation is that writers and especially academics do work like the essays in question for reasons other than money.   As Brad DeLong put it in his post on this subject, one key motivator for such persons is "to inform and educate their readers."
Indeed, since a lot of people write and blog often for free or close to it, I am thinking that there are more than simply monetary incentives at work here.  No one goes into academia for money anyway, so it is clear that from the get-go Mankiw was interested in sharing ideas for reasons other than boosting the inheritance of his children.
3.  Along those lines Mankiw elides a key factor:  in academia one of the key currencies of the realm is reputation (also true for authors in general).  One key way reputation is built is via publication.  Indeed, a lot of writing done by academics is done for free or at a very reduced compensation rate.  I made very little money directly form my book on Colombia, for example.  However, that book very clearly helped me get a promotion in academic rank and it also (I hope) increased my standing in a specific segment of the academy.  This has value apart from the money the book produced.
And along those same lines, there is something to being a writer for the New York Times that probably makes the $46 he would lose under the pre-Bush tax rates insufficient to disincentivize said writing.
4.  Even if Mankiw doesn't make as much from a given column after taxes than he might like, does not his increased exposure in the non-academic world have the chance to earn him more income via other possible writing or speaking gigs?  Might it not help bolster the sales of his books?
In short:  I am not buying the notion that the return to the pre-Bush era top marginal rates is likely to effect Mankiw's productivity at all because the work he is talking about because the calculation is not as simple as he presents it to be.
I am not, by the way, even arguing one way or another about said rates—I just find the whole argument as presented by Mankiw to be unpersuasive and to leave out the other kinds of incentives that exist outside the raw dollar calculations of a specific transaction.
As a side note:  I would like to assure the audience that despite Mankiw's discussion of his income circumstances, his income situation is not typical for the professoriate.  :)  I am not complaining, mind you, just making an observation.