Myths of Presidential Impunity
While enormous, the commander-in-chief's control over state secrets is not absolute.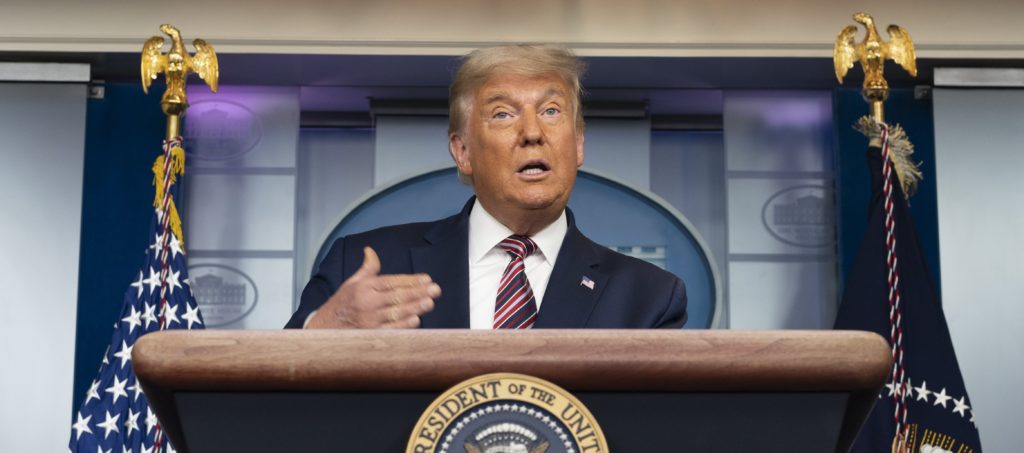 Writing at Just Security, J. William Leonard dispels some "Myths & Misunderstandings Relating to Mar-a-Lago Documents Investigation." Having "spent over 30 years overseeing the proper handling of such information, initially in the Department of Defense and ending [his] government service responsible for the oversight of classified information within the entire executive branch as Director of the Information Security Oversight Office," he's eminently qualified to do so.
I want to highlight two of them, in that I've at least partly helped perpetuate them here:
Myth #2: As long as information has been declassified by competent authority or is otherwise unclassified, former government officials (to include a former president) are free to possess and/or disclose the information at will.

False.  Much of the unclassified information created by the federal government's executive branch or otherwise in its custody is nonetheless sensitive and requires safeguarding or dissemination controls pursuant to and consistent with applicable law, regulations, and government-wide policies. Known as Controlled Unclassified Information, examples include information relating to federal taxpayers, witness protection, critical infrastructure protection and nuclear security. Both current and former government officials are subject to administrative or criminal sanctions should they improperly disclose or otherwise mishandle such unclassified information. Moreover, the unauthorized possession of certain controlled unclassified information such as Naval Nuclear Propulsion Information could be subject to prosecution under, among other statutes, 18 USC 793 of the Espionage Act, which does not mention classified information but rather applies to closely held national defense information the disclosure of which, if publicly known, could be used to the injury of the United States or to the advantage of any foreign nation.
The Controlled Unclassified Information (CUI) category was created by President Obama in 2009 but only recently came into widespread use in the Defense Department. When I first started undergoing the training for it, it seemed like an oxymoron that was aimed at even further exacerbating the long-known problem of overclassification. But its intent is the opposite. Rather than willy-nilly marking documents For Official Use Only, CUI requires marking specific paragraphs that contain controlled information so that it can be evaluated to see whether control is justified.
Of course, if Trump simply willy-nilly declassified boxes of documents, he almost certainly didn't have them marked up with CUI.
But Leonard points to an aspect of national security law with which I wasn't familiar until the last few days: the fact that certain information related to our nuclear programs is controlled outside of the formal classification process—and therefore outside of the President's ability to declare declassified.
Myth #3: The President possesses the "absolute authority" to declassify information at will.

Partly true, partly false. During and after his presidency, Trump has repeatedly made this claim. It is true that the president's authority to classify and thus declassify information in the interest of national security derives from his Article II constitutional authority as commander-in-chief and the position of chief executive responsible for foreign relations. A Supreme Court decision — Department of the Navy v. Egan — is often used to assert unchecked presidential authority over classified information. However, there is information which is "classified" not pursuant to the president's Article II authority but rather pursuant to statutory law. For example, the Atomic Energy Act of 1954 as amended (AEA) states that "all data concerning (1) design, manufacture, or utilization of atomic weapons; (2) the production of special nuclear material; or (3) the use of special nuclear material in the production of energy" is effectively "born classified" unless officially "declassified or removed from the Restricted Data category" in accordance with the Act. Unlike national security information classified pursuant to the president's executive authority, information classified by the AEA is not subject to automatic or unilateral declassification by a president but rather requires review prior to the removal of classification safeguards.

Another example is when an allied or friendly nation does not want revealed the fact that they have shared extremely sensitive information with the U.S government. Unless the United States can convince a partner nation that their information can be adequately protected, they may be dissuaded from sharing it, thus placing the United States and its citizens at increased risk. To facilitate exchanges of such information, the United States has entered into a number of legally binding agreements with foreign governments.

A notable example of Trump's violation of such an agreement dates from early in his administration when reports surfaced that Trump had in an Oval Office meeting disclosed to Russian Foreign Minister Sergey Lavrov and the Russian Ambassador Sergey Kislyak highly classified information which had been shared by a U.S. ally (reportedly Israel) and concerned an Islamic State terrorist operation. Trump's alleged disclosure would have run afoul of the General Security of Miliary Information Agreement between the United States and Israel (similar to agreements with many other allied and friendly governments) which states in part with respect to "classified information communicated directly or indirectly between our two governments … the recipient government will not release the information to a third government or any other party without the approval of the releasing government." While the president is free to repudiate this executive agreement, there is no indication that this was Trump's intent or that he did so – indeed, it remains in effect to this day.
Whether anything in the boxes seized by the FBI falls into these categories remains to be seen. But commentators, like myself, who understand the handling of state secrets solely through the classification system used by DOD and most other Executive agencies overstate the power of the President to decide. It remains the case that the President has essentially unlimited power to declassify or share damn near any information that he possesses. But there are limited and important exceptions.