Nancy Pelosi's Haircut
An uncharacteristic misstep by a seasoned pro.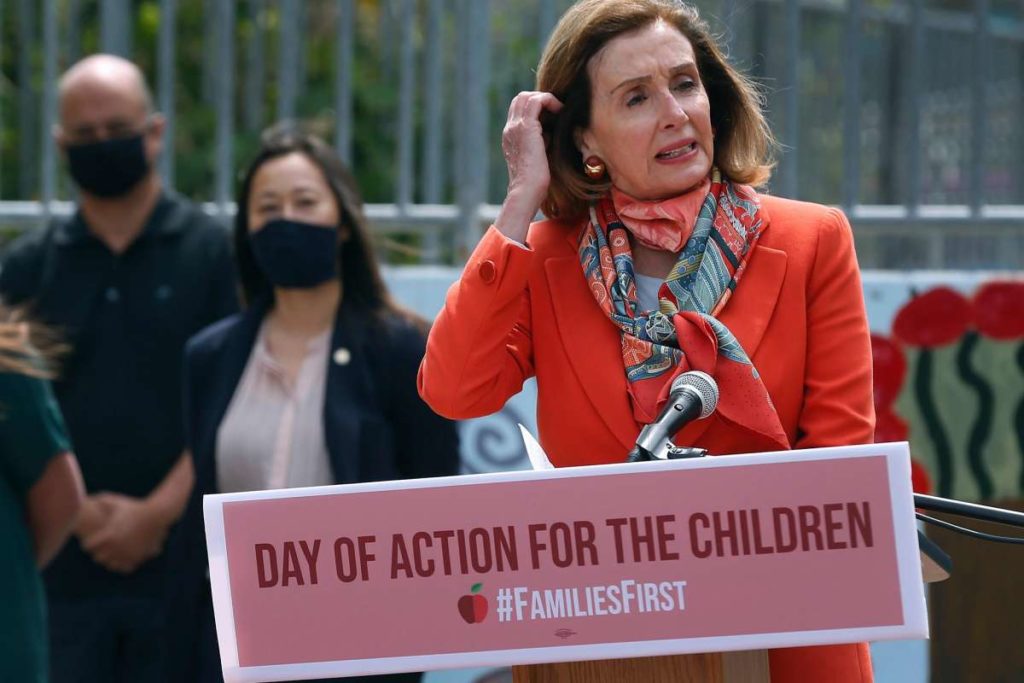 Every decade, it seems, a Democrat gets into political hot water for getting a haircut. Back in 1993, Bill Clinton got a $200 cut from Christophe on the tarmac at LAX (although, apparently, the much-reported delays of other airplanes didn't happen). In 2007, John Edwards flew in Joseph Torrenueva to various campaign stops, running up charges as high as $1250 a pop to trim his gorgeous locks. In 2020, Speaker of the House Nancy Pelosi has joined in, striking a blow for women's equality.
When the "scandal" that she got a cut in a salon that was closed to ordinary folks because of the COVID-19 epidemic broke, I shrugged my shoulders. Yes, it's a wee bit hypocritical and smacks of "rules for thee but not for me." But she's the most powerful woman in the country and, like it or not, she's judged more harshly on her personal appearance than her male counterparts. It struck me as a venial sin unworthy of comment.
Alas, she has made a faux pax into an issue by uncharacteristic tone deafness.
San Francisco Chronicle ("Nancy Pelosi calls salon visit a 'setup,' refuses to apologize"):
House Speaker Nancy Pelosi declined to apologize Wednesday for her visit to a San Francisco hair salon that was supposed to be closed under the city's coronavirus pandemic rules, and suggested the business had tricked her.

Pelosi said she took responsibility for falling for the "setup" to have her hair done inside the salon Monday. But the San Francisco Democrat said that if anyone owes an apology, it's the salon.

"I think that this salon owes me an apology, for setting me up," she said at an event about school reopenings in San Francisco's Noe Valley.

Pelosi's visit to the salon set off a firestorm when Fox News posted security footage of it Tuesday. Her visit happened one day before salons in the city were allowed to open for business, but only outdoors.

The state began allowing salons and barbershops to reopen indoor service Monday, after having barred it for most of the pandemic. But individual counties can keep closures in place. In the Bay Area, San Francisco and Alameda counties are not allowing salons to have customers indoors.

Pelosi indicated that eSalon in the Marina District, where she had her hair done Monday, had given her an incorrect version of the rules.

"I take responsibility for trusting the word of the neighborhood salon that I've been to over the years many times, and when they said, 'We're able to accommodate people one person at a time.' I trusted that," the speaker said during a combative exchange with reporters in the empty schoolyard of Mission Education Center Elementary School.

A lawyer for the stylist who did Pelosi's hair said in a letter released Wednesday evening the salon's owner had reopened her business in April, in violation of various public health orders. The letter also charged that the owner objected to Pelosi's salon visit after the fact because of her "political leanings."
Whatever the facts of the matter, this is just a bizarre response. "The bitch set me up" didn't work for Marion Barry and it's especially unbecoming here.
Pelosi not only represents the district in question in Congress—and should therefore by sufficiently in touch with the circumstances of her constituents to know whether they're allowed to get haircuts—but she's the Speaker of the House. She has an enormous personal staff to make sure she's not stepping into political landmines.
She's the most effective Speaker in recent memory and a talented politician. It's simply bizarre that she's responding to a one-day mini-scandal as though she were an amateur.