NBC Removes "Under God" From The Pledge. Who Cares?
NBC stoked a minor furor among the perpetually victimized by using the original version of the Pledge of Allegiance.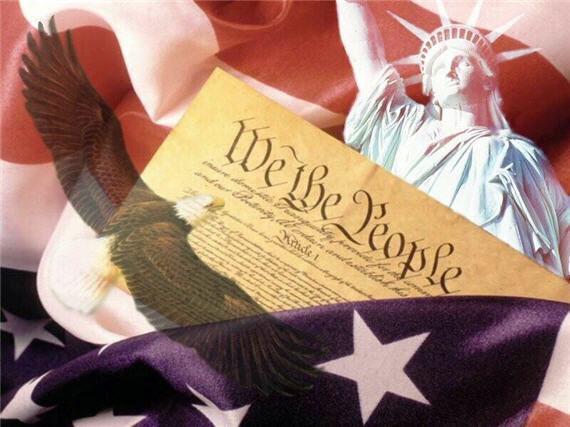 So apparently during the U.S. Open, NBC showed a video of some kids saying the Pledge of Allegiance, but edited out the "under God". After stoking the furor of a bunch of people who had nothing better to do on a beautiful Sunday afternoon then write angry emails and blog posts, NBC quickly apologized.
NBC seemed a bit surprised at the furor, no doubt because they didn't expect anyone to actually be watching the U.S. Open.
A couple of things that I think are worth noting here:
1.) The original Pledge didn't contain the phrase "under God."
The Pledge was first written by Francis Bellamy in 1892. The phrase "under God" wasn't added until 1954 – and even then, it was added by Congress to part of the Flag Code, which isn't binding or enforceable law. So there's really no "right way" to say the Pledge, and it seems to be it's perfectly valid to keep it old school and say it as originally spoken.
2.) Loyalty rituals made in front of sporting events are creepy.
One historical question I need to research and answer sometime is why on Earth Americans feel obligated to mutter through meaningless patriotic rituals before playing sports. It not only doesn't make sense, it's creepy. Repeatedly re-affirming one's loyalty is the hallmark of an authoritarian society and doesn't have much place in a free one. It may subtly re-inforce a type of "America, F– yeah!" nationalism, but it doesn't really reinforce patriotism in the sense of being a free citizen, nor does it reaffirm our shared values. It's ultimately meaningless.
I love this country, and I express that by making arguments and performing activities geared towards making it a better one. I don't need to "prove" my loyalty with a glazed-eye repetition of pointless rituals.