NCAA Approves 'Name, Image, Likeness' Rights
College athletes are now free to cash in on their fame.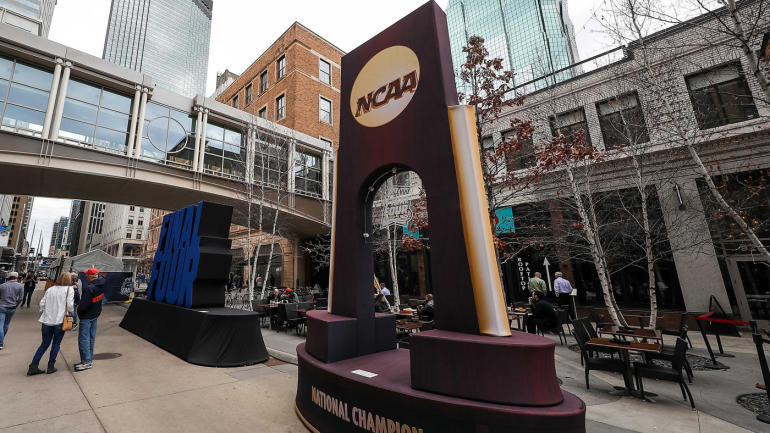 In the wake of last week's Supreme Court ruling signaling the end of 'amateur' college athletics and a slew of state-level laws granting collegiate athletes the right to profit from their "name, image, and likeness," the National Collegiate Athletic Association bowed to the inevitable:
The Division I Council voted to recommend the Division I Board of Directors adopt an interim policy that would suspend amateurism rules related to name, image and likeness. The board meets Wednesday.

While opening NIL activities to student-athletes, the policy leaves in place the commitment to avoid pay-for-play and improper inducements tied to choosing to attend a particular school. Those prohibitions would remain in effect.

If adopted by the board, the temporary action would remain in place until federal legislation or new NCAA rules are adopted.
It'll be adopted by the board. And, frankly, "pay-for-play" and "improper inducements" will almost certainly become unchecked under this new policy, at least for sports that attract strong booster interest.
The also issued this guidance in navigating the new rules:
College athletes can engage in NIL activities that are consistent with the law of the state where the school is located. Colleges and universities are responsible for determining whether those activities are consistent with state law.
Student-athletes who attend a school in a state without a NIL law can engage in this type of activity without violating NCAA rules related to name, image and likeness.
College athletes can use a professional services provider for NIL activities.
Student-athletes should report NIL activities consistent with state law or school and conference requirements to their school.
Again, this is inevitable. It's good news for the handful of athletes who will be able to profit from this. It's almost certainly bad news for competitive balance in high-profile sports, notably big-time football and basketball. It'll likely have no direct impact at all on most athletes playing most sports at most colleges.