New ABC Poll: Trump Weaknesses and Post-Convention Info
The new ABC News/Washington Post poll has some interesting data, including an extensive comparison of pre- and post-convention numbers across an array of variables.
Of the things that struck was the following paragraph:
Trump's ratings in general haven't worsened — they just haven't improved since he claimed the Republican nomination. And the trouble list is long: Seventy-nine percent of Americans say he doesn't show enough respect for people he disagrees with, 70 percent express anxiety about a Trump presidency, 67 percent think he lacks the personality and temperament it takes to serve effectively, 64 percent doubt his understanding of world affairs, 63 percent see him unfavorably overall, 62 percent say he's not honest and trustworthy, 61 percent think he's unqualified for office and 60 percent think he's biased against women and minorities.
Emphasis mine.  Those are pretty stunning numbers, and I cannot imagine that the events of this past week will help in the least (some of which would have been captured during this poll, but much would not).
I was also struck by the following graph: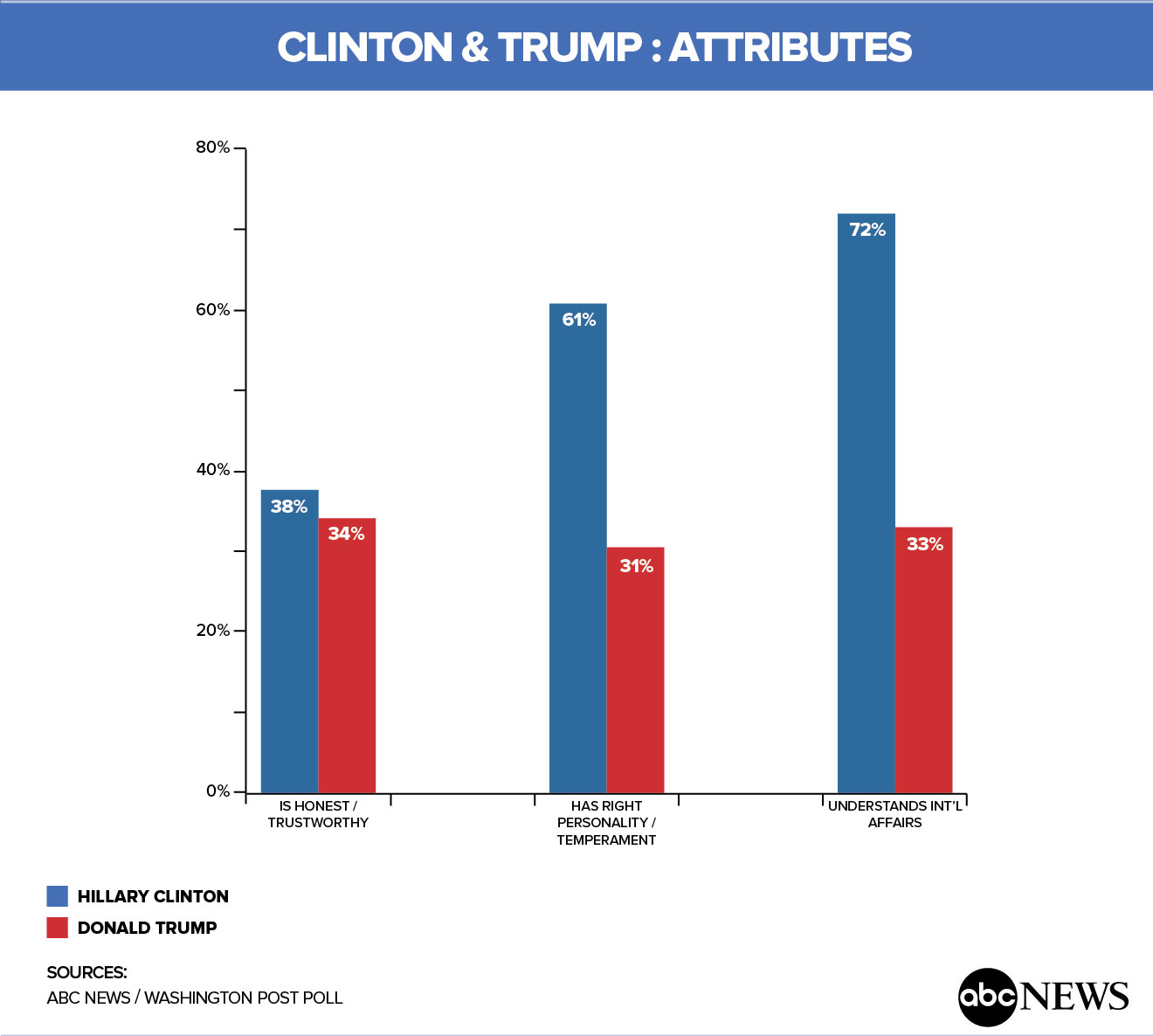 On the one hand, HRC has a clear problem with perceptions of her trustworthiness.  On the other, Trump's problems make that issue, perhaps her greatest weakness, look like a small issue by comparison (especially when one references back to the paragraph quoted above, not to mention other findings in the poll).