Donald Trump: Establishment Candidate
On Tuesday night the Establishment won and won yuge. (From new OTB contributor, Michael Bailey)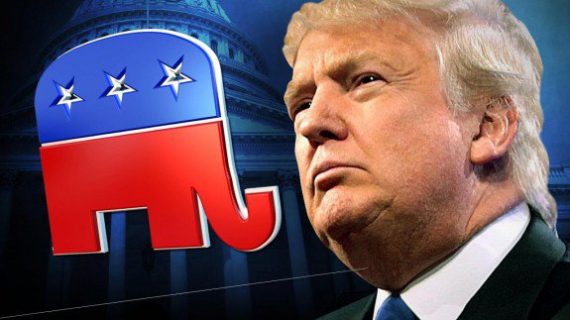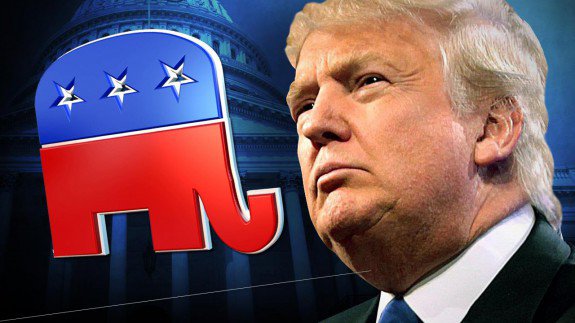 Donald Trump was our Establishment Candidate.  And on Tuesday night the Establishment won and won yuge.
Wait. How can this be?  Trump relished being the anti-Establishment figure, and his followers and the mainstream media purchased his narrative at full retail price.  And why not?  Here was a candidate running proudly on the credential of having never served his country in public office.  He spoke repeatedly of draining the swamp.  Exit polls revealed that voters who most valued a candidate who "can bring change" preferred Trump over Clinton by a jaw-dropping margin—83 to 14.  What additional evidence could one want to prove our President-elect was an anti-Establishment candidate?  So case closed, right?
Not so fast.
Who has that power?  
Before we fall back on the standard narrative of Trump as the anti-Establishment candidate, we need to take a stab at understanding what we mean by the Establishment.  Clearly this is not an inquiry that lends itself to hard-edged precise answers.  The Establishment surely includes practices and norms—an approved way of doing politics.   And Trump's way of conducting politics is indeed novel, frighteningly so for many folks.  Trump positively revels in violating unwritten rules of campaigning.  Examples abound.  He threatened to jail his opponent, he claimed preemptively that the voting was rigged, he refused to release his income tax records, and he did not hesitate to publicly ridicule his own party's leadership.  All pretty much unprecedented in the modern era. Trump does things his own way, and he expects unqualified loyalty.  Pity Paul Ryan, who stood athwart history and … whimpered.  Poor Mr. Ryan may well reap what he half-sowed.
So sure, Trump is shaking up notions of what is acceptable conduct in politics. And insofar the Establishment consists of adherence to unwritten norms, then Trump is downright revolutionary.
But the Establishment isn't chiefly a process or even a set of institutions.  In the decisive sense the Establishment is a who—it's the answer to the most fundamental question we ask in political science:  Who rules?
The Establishment is naturally comprised of rulers, but it also includes those acceptable groups from whom rulers may be legitimately drawn as well as those groups willing to defend the privileges conferred upon them by the prevailing order.   Consider a case from our history.  Before the Civil War, only a minority of Southern whites owned slaves. And yet many non-slave owning Southerners fought fiercely in solidarity with their slave-owning fellow citizens (and rulers) to preserve slavery.  Why? Undoubtedly economic reasons were paramount, as the Southern economy was predicated on slave labor.  But it is also true that slavery was an essential institution for whites, especially poor non-slave owning whites, to maintain a crucial favored status in society.  These white folks may have been poor but, by god, they were proud free citizens.  Unlike them.  Remove slavery and the array of discriminatory practices upholding the white Southern way of life, and poor whites risked peering into the mirror and seeing a social doppelganger of a darker hue staring back at them.
For the overwhelming span of our history, including now, who has been our Establishment?  Who are the groups from which rulers were drawn?  Consider the following oppositions and ask which of these groups wield political power.  This is not meant to be a challenging test.  No trick questions.
Male or Female?  White or Minority? Old or Young? Christian or Non-Christian? Straight or LGBTQ?
We know the answers; they are obvious. Now consider the sources of Trump's support:
Whites favored Trump 58 to 37.
Those over 45 years of age favored Trump 53 to 44.
White evangelical Christians favored Trump 81 to 16.
Straights favored Trump 48 to 47.
This too is familiar territory by now.  But what we have failed to sufficiently recognize is that every ascriptive category associated with the Establishment—our Traditional Establishment–voted for Trump, and when taken together, decisively so.
It's worth reminding ourselves that Clinton won the popular vote. Clinton's support, which turned out to be pretty deep despite her loss, came from minorities, from women, from the young, from non-Christians, from the LGBTQ community—that is, it came disproportionately from the historically disempowered.
Historically disempowered.  But not powerless today—and therein lies the key to understanding Trump's Establishment appeal.  The Traditional Establishment still holds most power, but its grasp is no longer comprehensive, exclusive; its grip is weakening.  As American society rapidly becomes more pluralistic, it is just as surely—but more slowly—forcing the Traditional Establishment to share power with the new kids on the political block.  Tomorrow is not your father's Establishment.
Thus far we've been discussing the Establishment broadly construed, abstractly.  But in a narrower and more concrete sense, the Establishment can be defined as our political parties and our elected rulers.  So perhaps we will find that Trump and his followers pursued anti-Establishment goals when we define the Establishment in this more intuitive and simple manner.  Let's look at just two simple measures to hack through the thicket.   One is third-party support.  Were Trump and our fellow citizens earnestly seeking a revolution of our political order, either Trump, or the electorate, or both, would have ditched our creaky century-old parties.  Yet despite the presence of fairly high profile third party and independent candidates, the combined support for "alternative" candidates didn't crack five percent of the total vote.  And astoundingly in light of the hoopla and drama of the primary season, it turned out to be a straight forward, politics as usual, party-driven election.  Never Trumpers be damned, self-described Republicans voted for Trump at 90%, signifying a titch more partisan loyalty than self-described Democrats.
Even more telling:  this was a patently incumbent-friendly election.  And here we seemingly encounter the ultimate puzzle: our alleged anti-Establishment voters turned out to have been pleased as punch with their incumbent rulers.  But this is only a puzzle if we drink the Kool-aid and purchase the standard narrative.  The reality is starkly different and tellingly pro-Establishment.  The GOP picked up two gubernatorial seats.  Republicans remained the majority in the House.   Republicans remained the majority in the Senate.   Any Democratic gains were negligible, effectively meaningless. Gone, however, will be the "change" president, Barack Obama, the putatively Kenyan-born President.  And barred from office (and possibly off to prison) is our first-ever female presidential candidate.  In their stead is a seventy-year old billionaire white male who believes he is entitled to play by his own rules.
The Anti-Establishment emperor is naked as a jay bird.
Nightmare on Meritocracy Street
The Establishment is not merely a random cross sample of ascriptive categories of peoples.  It draws its members from winners competing in America's increasingly meritocratic society, where education and money serve as keys to the kingdom.  For much of the 20th century, society's winners voted Republican, the party of champions, while society's poor and huddled masses voted Democratic.  But in 2016, we witnessed a noteworthy turn.  Tried and true teams have become jumbled.
Indeed Trump's beautiful electoral wall was built with whites without a college degree.  This portion of the electorate constituted forty-eight percent—basically half—of Trump's total vote.  In contrast, whites without a college degree constituted a measly twenty percent of Clinton's support.  These numbers disclose a dramatic and telling reversal of party fortunes.  Not surprisingly, voting preferences among voters in various income brackets shifted as well.  Clinton's advantage over Trump among voters with incomes of $30,000 or under was a modest 12%, a nearly two-third loss of Democratic advantage from previous elections.
Something dramatic is afoot.
Stripped of its poetry, the American Dream is fundamentally hope for upward mobility, the chance to earn a better life than one's parents.   Millions of Americans have come to suspect that the American Dream is more dream than reality, and not without reason.  Median incomes have stagnated for a generation.  Rising inequality has stretched the playing field, making it tougher to move up the income brackets.  Once a luxury, a college degree today increasingly feels like a necessity while also becoming a source of crippling debt.   Healthcare premiums are rising quickly and prohibitive for many.  Significant sections of the population are desperately bailing water simply to stay afloat.  Many are sinking, fast.
Poverty has always been wearisome and demanding—and sometimes fatal–but it hasn't always necessarily resulted in the humiliation or moral degradation of the impoverished.  For long stretches of human history poverty was more or less the human condition for all but the fortunate few.  Poverty reflected the grueling nature of life but it did not automatically confer shame.
That ship has sailed, and what returned to port is taking no prisoners.
In a meritocratic and individualistic society, responsibility for one's economic position in society is foisted directly on the individual.   Distributing society's wealth and privileges on merit opens up a path of upward mobility for those who might otherwise be permanently lodged in a caste by birth, but it also removes the consolation that one's poverty and suffering are result of just dumb luck.   Poverty in a meritocracy is shameful because it suggests a personal lack of merit and value.
All Politics is Tribal
Once upon a time maleness and whiteness inevitably placed American white male on the winning team.  I might not personally enjoy great riches or wield effectual political influence, but my team does.  And there is reassurance, comfort, and pride in that association.  There is nothing mysterious or insidious here.  We are tribal creatures, and we share vicariously in the emotional ups and downs of the fortunes of our tribe or team.  We glow with pride when our Cubbies win (or my beloved Royals in my case), and we chant "USA" with abandon during the Olympics.
We root root root for the home team, and if they don't win we actually do feel shame.  And this shame and its attendant anger helps explain the Trumpism.  Working class white Americans trying to scratch out a living today face a double loss of jobs and status.  Their economic pain is real.  A dying town is an assemblage of shabby and degrading miseries.  Democrats are finally waking up to the reality that Obamacare's brutally higher premiums are most burdensome on many of the people the law was designed to help.
Economic anxiety was a significant factor in Trump's appeal. Full stop.  For many millions of people, economics was the most important factor in their decision to vote Trump, just as economics is always a factor in presidential campaigns.  My argument here is not to suggest that economics was unimportant but rather that it is not the only factor–or even, isolated from other concerns, the most important factor.  Political scientists have long thrown into question the idea of presidential "mandates" precisely because voters vote for a host of reasons, and it's almost always impossible to locate one policy, or even one concern, as directing the electorate's vote.
My argument here is that what makes the economic suffering and anxiety of many persons in the white working class all the more galling is that the traditional social hierarchy that once made every man a king of his own castle is dissolving before their eyes.   That doesn't deny the role of economics in shaping votes.  It amplifies it in a way.  And Clinton's followers were comparatively tone deaf to this pain.  Many of Clinton's most self-assured supporters were either beneficiaries of the shifting social order or largely immune to the shift.  Professors such as myself and others in the chattering class live materially comfortable lives while also enjoying the privileges of high status work unthreatened by competition from minorities or immigrants.  What in the world could anyone see in Trump, we wondered.
A chicken in every pot?
And so the political brilliance of Donald Trump at last becomes evident.  Trump reached out to the white working class, but ultimately what Trump offered them was not exclusively, or even principally, economic at root.  Bernie Sanders sought the support of this group by appealing to their wallets.  Donald Trump aimed truer.  He fueled both their economic and social fears while appealing to their pride.  True, he promised in rhetoric a palliative to their economic woes, but basically what he offered them was Donald Trump himself and his brand: winning.
What Trump recognized was that our changing social order and faltering manufacturing base meant that working class whites were not only economically but socially forced to row together in the same boat with the multicolored and multilingual teeming masses also struggling to stay afloat.   The hope and change that Trump offered to the white working class was cloaked in the rhetoric of economics, but under the rhetorical surface of smarter trade deals and beautiful new walls and investment in infrastructure, was the real palliative for the white working class–the promise of absolution and restoration.  Absolution from the shame that necessarily results from failure in a meritocracy.  And restoration to one's rightful place in a properly ordered social hierarchy.
Trump offered paltry little in substantive economic policy on which the working class could hang its hopes, but he did do something else, something crucial.  He let them know he felt their pain and he let them know that he perfectly understood the root cause of their pain:  Others.  Minorities.  Immigrants.  Foreigners.  And their questionably American President.  Trump's talk of walls and trade deals and terrorists and law and order all pointed to the threat that those people pose to the economy, to the social hierarchy, and to their very lives.  By locating the cause of their anxiety and troubles in minorities and foreigners, he granted his followers license to bring into the light their darkest suspicions and fears.  To insist on tamping such thoughts down or to deny their obvious truth was to be held captive to the whiney enforcers of political correctness.
In effect, Trump was offering a restoration of the right and true social order, the Traditional Establishment.
Not convinced?  If the sole, or arguably even the fundamental, reason Trump's supporters embraced him was economic, then voters who held the economy to be the most important issue would have voted predominantly for Trump.   Except they didn't.   Such economy minded voters favored Clinton 52 to 42.  So what motivated the Trump voters?   Trumps supporters' chief concerns were immigration and terrorism, in that order.  What connects both of these issues is anxiety about outsiders.
"Make America Great Again" is the most potent political slogan of our time.  Its four words depict a compact but powerful narrative that resonates with disaffected citizens.  Once upon a time America was great.  Then something happened to make America loses its greatness.  But it can be made great again.  How?  By restoring our economy through smarter trade deals, of course, but principally by restoring the social order to its proper and natural hierarchy.   Why did some 81 percent of evangelical voters support Trump? Perhaps because of Trump's Johnny-Come-Lately pro-life stance.  It's possible.  There are millions of single-issue voters.  But a subtler and more likely explanation suggests that evangelical Christians are deeply imbued in the doctrine that leadership is inherently a man's job.  In the home, certainly.  In the pulpit, obviously.  In the workplace, preferably.  And by extension, well, everywhere.  As the ultimate alpha male, Trump fits the picture of the right kind of leader perfectly.  True, he is gross, but his excesses can be excused because at least they err in the right direction.  Fox polls taken immediately before and following the release of Trump's infamous "grab them by" audio tape revealed that white males without a college degree actually judged Trump's temperament more favorably in light of the disclosure.  The view of Evangelicals was basically unchanged.   Trump's problem was basically one of insufficient self-discipline, not a despicable and backwards view of women.  In contrast, Clinton not only openly supports the sexual disordering of souls and of society, but she herself—well, she wears pants.
One suggestive factoid hints at the clout traditional social views continue to hold in shaping voter preferences. Among the tiny group who believed that both candidates were qualified, Trump won three votes for every vote Clinton garnered.  And for the fifteen percent of voters who claimed that neither Trump nor Clinton were qualified, Trump picked up four votes for every Clinton vote.   In effect, when the candidates come across to voters as roughly equally qualified or equally unqualified, Clinton's political experience meant nil.  What mattered, and what gave Trump the advantage, apparently was a quality he possessed lacking in his female opponent.
Rebuilding a Beautiful Establishment.
In the long run, of course, numbers will prevail, as they always do, and our increasingly diverse population will eventually replace the Traditional Establishment.  How soon that will happen is anyone's guess. Whether 2016 was the white male's last gasp or instead an effective counter-offensive in a slow-motion rearguard action is unclear.
But what is clear is that the Establishment–the Traditional Establishment–and the Establishment's Candidate, Donald Trump, won and won bigly.