New Trek with Pike and Spock
"Star Trek: Strange New Worlds" is coming to CBS All Access.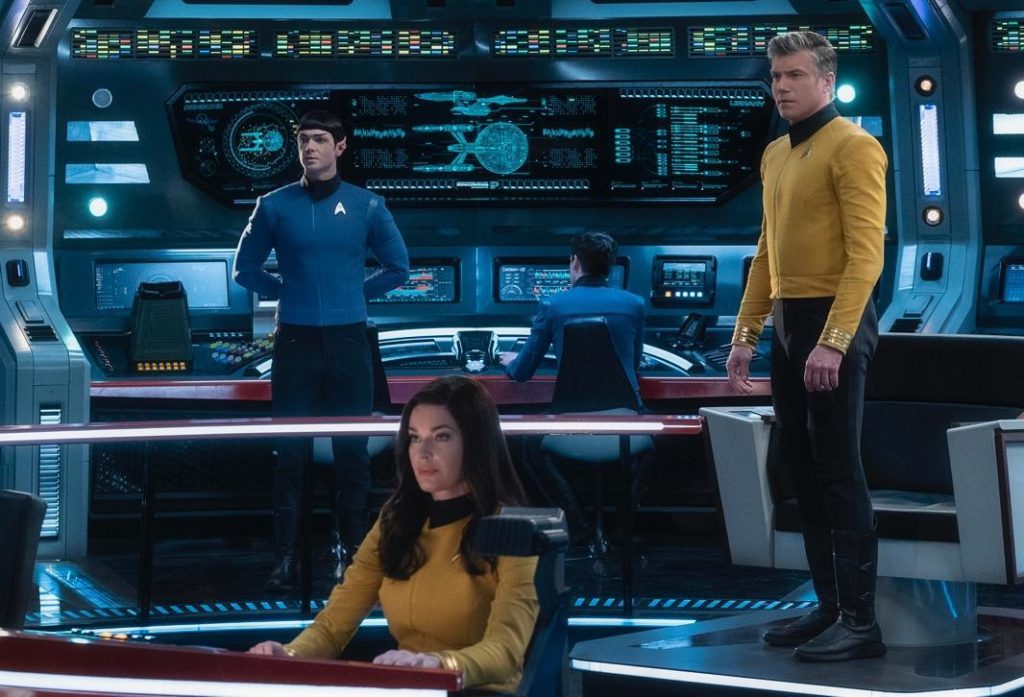 Tech Crunch ("CBS All Access greenlights 'Strange New Worlds,' a new Star Trek series about Pike and Spock"):
CBS All Access isn't done launching new Star Trek shows.

After bringing the franchise back to TV with "Star Trek: Discovery" in 2017, then revisiting some beloved characters with "Star Trek: Picard" earlier this year, the streaming service has placed a straight-to-series order for "Star Trek: Strange New Worlds," which will depict the early days of the Enterprise, before Captain Kirk took command.

We already got a glimpse of that in the second season of "Discovery," which saw Captain Christopher Pike (Anson Mount) and a young Spock (Ethan Peck) join the cast — but they left Discovery and returned to the Enterprise at the season's end, in what felt like an obvious set-up for a spin-off.
It's interesting that Pike, who was the captain for the failed pilot "The Cage" that was partly recycled for the Original Series first season episodes "The Menagerie," has become a sufficiently prominent character as to get his own series 55 years later.
I haven't gotten into any of the All Access Trek series, mostly because we're not watching all that much television these days and my wife really isn't into sci-fi. But I suspect I'll subscribe at some point and binge-watch them.
Additionally, I really liked Anson Mount's work as the star of "Hell on Wheels." He also starred as Black Bolt in the Inhumans series but I lost interest in that after a few episodes.