Northwestern University Live Sex Show
Northwestern's Human Sexuality course includes a naked woman being brought to orgasm with a dildo.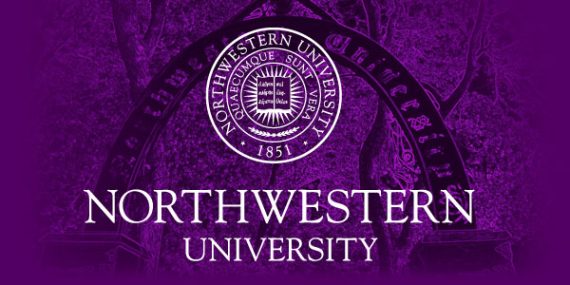 Let's play a game called: Scenes From a Cheesy Porn Movie or Courses at Elite University.
Chicago Sun Times ("Northwestern University defends after-class live sex demonstration"):
More than 100 Northwestern University students watched as a naked 25-year-old woman was penetrated by a sex toy wielded by her fiancee during an after-class session of the school's popular "Human Sexuality" class.

The woman said she showed up at the Feb. 21 lecture in the Ryan Family Auditorium in Evanston expecting just to answer questions, but was game to demonstrate. The course's professor on Wednesday acknowledged some initial hesitation, but said student feedback was "uniformly positive."

And Northwestern defended the class and its professor.

"Northwestern University faculty members engage in teaching and research on a wide variety of topics, some of them controversial and at the leading edge of their respective disciplines," said Alan K. Cubbage, vice president for University Relations. "The University supports the efforts of its faculty to further the advancement of knowledge."

The optional, non-credit demo followed psychology Prof. John Michael Bailey's sexuality class. Nearly 600 students are in Bailey's class this quarter, and most didn't stick around for the after-class show, which featured four members of Chicago's fetish community describing "BDSM," or bondage, discipline, sadism and masochism.

"I didn't expect to see a live sex show," said Justin Smith, 21, a senior economics and political science major who was in the after-class session. "We were told we were going to have some people talk to us about the fetish world and kink."
Ah, the joys of higher education.
These students are adults and attendance at the "demonstration" were non-compulsory. But I can't for the life of me figure out what the intellectual value of this exercise was supposed to be. I'm also afraid to ask what the homework assignments are like.
I shall also resist jokes based on the university motto, Quaecumque sunt vera.
UPDATE: The story gets more bizarre. Since this is a family- and work-friendly blog, let's just say a reciprocating saw was involved in the demonstration and leave it at that. See HuffPo, The Daily Northwestern, and A.V. Club Chicago for further details if you must.
I hereby rescind any assessment that this wasn't "educational."
via Tom Bevan