NSA Data Mining Also Extends To Credit Card Transactions
Sadly, this is not surprising.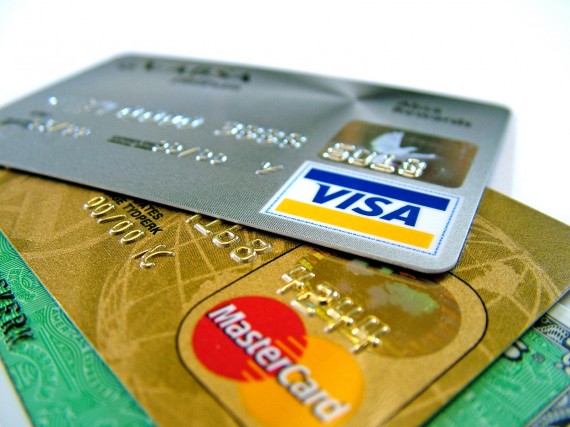 The Wall Street Journal reports today that the National Security Agency's vast data mining efforts extends beyond cell phone records and internet data into areas as common place to Americans as credit card transactions:
WASHINGTON—The National Security Agency's monitoring of Americans includes customer records from the three major phone networks as well as emails and Web searches, and the agency also has cataloged credit-card transactions, said people familiar with the agency's activities.

The disclosure this week of an order by a secret U.S. court for Verizon Communications Inc. phone records set off the latest public discussion of the program. But people familiar with the NSA's operations said the initiative also encompasses phone-call data from AT&T, Inc.  and Sprint Nextel Corp., records from Internet-service providers and purchase information from credit-card providers.

(…)

It couldn't be determined if any of the Internet or credit-card arrangements are ongoing, as are the phone company efforts, or one-shot collection efforts. The credit-card firms, phone companies and NSA declined to comment for this article.
I suppose that there really isn't anything surprising about this. If they're gathering vast amounts of cell phone metadata and Internet traffic, it seems only natural that they'd also be monitoring credit card transactions for, well, whatever patterns they might think would be helpful to them. Indeed, monitoring credit card records has been a common part of criminal investigations for years. The difference, of course, is that in those cases law enforcement is generally looking at a specific suspect or suspects, and they would have gotten a warrant from a Judge in a proceeding that is a matter of public record. Here we're not talking about any kind of probable cause, or even reasonable suspicion, and we're not talking about looking at a specific suspect. Instead, as the law seems to unfortunately permit, we're talking about sucking up vast amounts of data involving all kinds of credit card transactions.
In all honesty, I have to wonder what the value of this kind of data mining actually is. Quite obviously, all this data is not being reviewed personally by NSA employees, to do so would be an impossible task for any human being. Instead, what is likely happening is that it's all being passed through computer system looking for patterns and connections that looking at discrete points of data might not show. Of course, this means that you have to trust that the algorithms that are used to analyze this data are configured correctly. Otherwise, you're going to get a lot of false positives, and you're going to miss out on real patterns that might be buried in the data. Given that, one wonders if much of what the NSA is going here isn't really just a massive waste of time and resources.