Obama Warns Wall Street On Debt Ceiling
President Obama had some potentially market-moving news for Wall Street.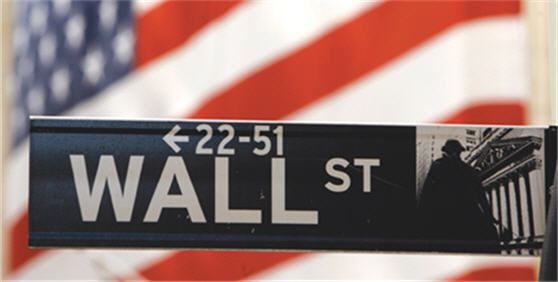 Ordinarily, you don't hear sitting Presidents make comments about the financial markets or the impact that events in Washington might potentially have on those markets. The reason for that is, I think, rather self-evident. Unlike like a pundit on CNBC, Bloomberg, or Fox Business Channel, the comments that a sitting President, or indeed any of the major players in Washington on fiscal and economic policy have the potential are at all times taken very seriously by investors and fund managers who work with billions of dollars in transactions at a time. Statements that people like this make have the potential to "spook" the market and have real implications for investors in the real world, including the millions of Americans who have their retirement savings invested in 401(k) accounts an IRAs. That's why it struck me as rather unusual to hear President Obama make these statements on CNBC:
Wall Street needs to be genuinely worried about what is going on in Washington, President Barack Obama told CNBC in a White House interview Wednesday.

While gridlock in D.C. is nothing new, "this time I think Wall Street should be concerned," Obama said.

"When you have a situation in which a faction is willing to default on U.S. obligations, then we are in trouble," Obama said.

In the interview, Obama expressed his exasperation with the tea party faction of the Republican party, saying that their reflexive hostility to "civil" negotiation threatens not only the functioning of government, but the wider health of the economy.

"I am exasperated with the idea that unless I say that 20 million people, 'you can't have health insurance, they will not reopen the government.' That is irresponsible," he said.

"If we get into the habit where one party is allowed to extort, … then any president who comes after me we be unable to govern effectively," Obama said.

"One thing I know that the American people are tired of, and I have to assume businesses are tired of, is this constant governing from crisis to crisis," Obama said.
Now, there's a lot that the President says here that I actually tend to agree with. I happen to oppose the PPACA and tend to believe that it's going to end up causing more problems than it will solve, however I've thought it wrong for Republicans to follow the Ted Cruz/Jim DeMint strategy of tying the impossible to achieve goal of defunding and/or delaying implementation of the law, or portions of it, to either keeping the government functioning or making sure that the ability of the government to pay debts and obligations that Congress has already authorized via the debt ceiling. I also agree that this entire crisis has largely been driven by a minority of Senators in the Senate GOP Caucus and a minority of Members of Congress in the House GOP Caucus. Those are facts that I think are rather self-evident.
I suppose what concerns me is the idea of a sitting President giving "warnings" like this to Wall Street, especially on what is arguably the one network that pretty much everyone who pays attention to that part of the world watches on a regular basis. Since the interview was aired after markets closed, it's hard to say what if any impact the comments  might have on investors. There is some indication based on the futures for various market indexes that investors were listening, but it's not at all clear that this will last through to the morning, or that it will have any real impact on foreign markets. Nonetheless, the President's remarks did draw a lot of attention on social media and I wouldn't be surprised to see them play at least some role in how things proceed on Wall Street in the coming days, although it's worth noting that the major stock market indexes have generally been trending downward ever since this mess started in mid-September. Ordinarily, Presidents tend to seek to reassure investors, not try to send them into a potential panic.
Of course, there is another side to the argument. While the market has drifted downward over the past two weeks, it's hardly been in panic mode. Most analysts seem to agree that this is because investors are assuming that, in the end, deals will be reached to resolve the shutdown and the debt ceiling before any real damage is done. It's not an illogical assumption on their part, because that's how things have always turned out in Washington. Even the current panicked coverage about bitter divides between the parties is largely identical to what we've heard before. So, it's not illogical for investors to assume that the same thing will happen this time around. Obama seems to be telling them not to be so sure about that. The question is whether he's giving them practical advice, which I would submit he probably should not be doing as a President speaking to world financial markets, or he's hoping that market troubles will become leverage he came use against the GOP. Neither one strikes me as something as a President should be doing.
Anyway, here's one portion interview:
And here's the complete interview: