Obama 'Kicked Out' of Blair House for Howard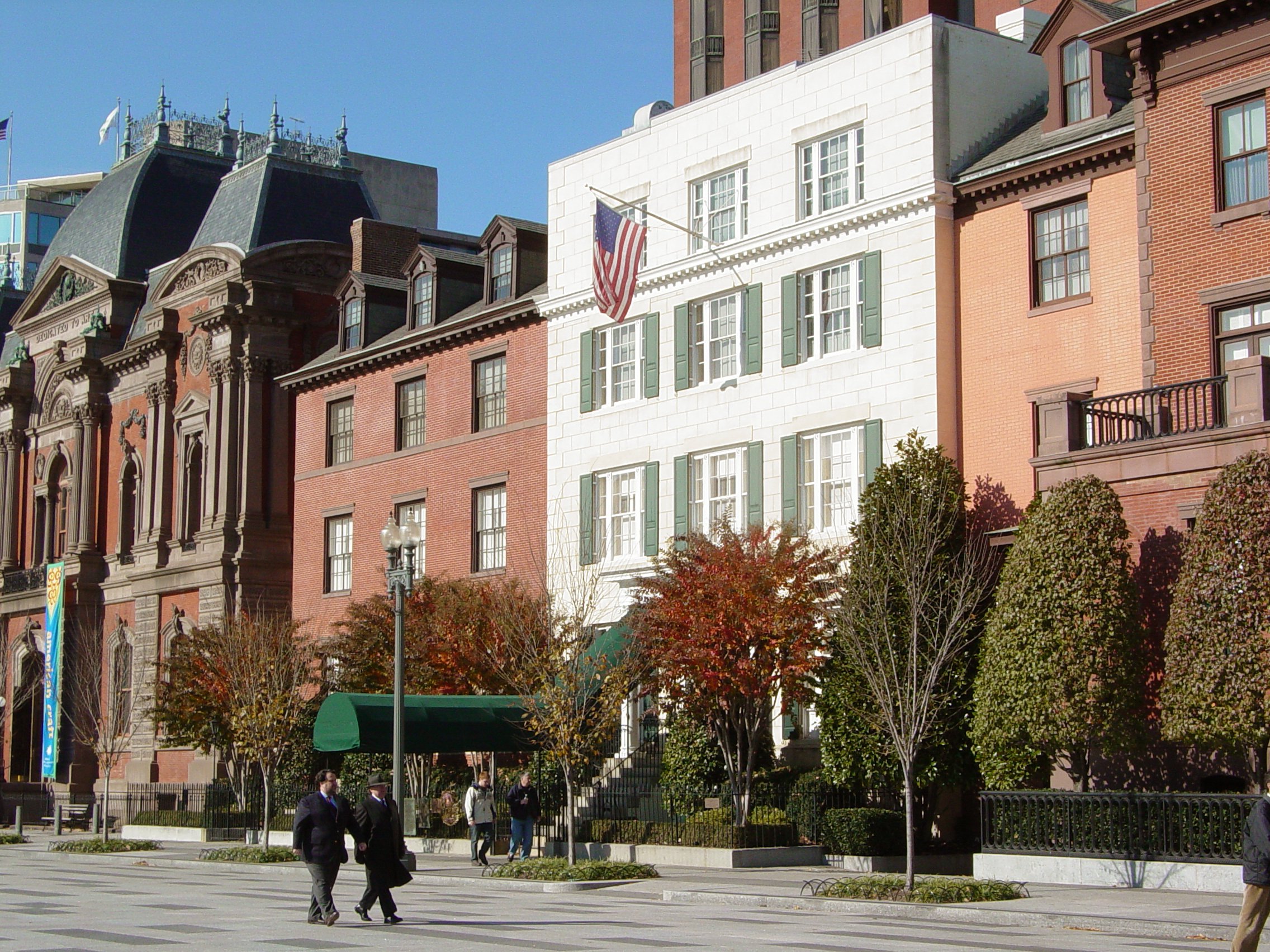 WaPo is reporting that former Aussie PM John Howard is the "mystery guest" staying in Blair House, preventing Barack Obama and his family from staying there.
We now know who is booked at Blair House, kicking President-elect Barack Obama and his family to the waiting list and across Lafayette Park to the Hay-Adams Hotel. The only overnight visitor at the presidential guest manse is none other than John Howard, a former Australian prime minister and leading member of President Bush's coalition of the willing in Iraq.

Howard and his entourage will be bunking at Blair House on Jan. 12, the night before he, former British Prime Minister Tony Blair and Colombian President Alvaro Uribe are to be awarded the Presidential Medal of Freedom from Bush, said Sally McDonough, a spokeswoman for first lady Laura Bush. The three current and former heads of state are longtime political allies of Bush, and Blair and Howard were key partners in the U.S.-led war in Iraq.

Blair and Uribe also were invited to stay at Blair House, but declined Bush's invitation, a second White House official said today. Blair, who traditionally stays at the British Embassy, and Uribe apparently found other accommodations, said the second White House official, who spoke only on the condition of anonymity.
It's somewhat amusing that Tony Blair declined the invite to stay at Blair House. Otherwise, there's no story here. Laura Rosen wonders, "Can't the Australian embassy find [Howard] a hotel?" Sure. But the thing is this: Blair House is "The President's Guest House, " where presidents house VIP guests. George W. Bush is president of the United States until noon on January 20.
Incoming presidents customarily stay at Blair House starting on January 15. Lo and behold, it'll be available for his use by then. No one has been "kicked out."