Ohio Republicans Continue Their Party's Obsession With Birth Control
Strange goings on in Ohio.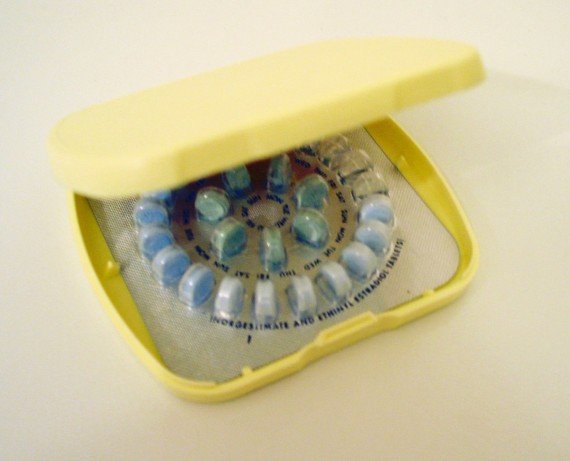 The Republican controlled legislature in Ohio is currently considering a bill that would ban insurance coverage for abortions for all Ohioans, and bar insurance coverage for one of the most effective methods of birth control for state employees:
Ohio might make it illegal for insurance to cover abortions, even in cases of rape, incest and when pregnancy threatens a mother's life.

The first hearing for House Bill 351 was held yesterday.

The only exception allowed in the bill, which would affect all insurance policies that cover Ohioans, is in cases of ectopic, or tubal, pregnancies.

The bill also would ban insurance coverage for public employees as well as those on Medicaid for birth control that prevents the implantation of a fertilized egg, such as intrauterine devices, known as IUDs.

During testimony, Rep. John Becker, a suburban Cincinnati Republican who sponsored the bill, acknowledged that the wording can be interpreted to include birth-control pills, which he said wasn't his intention. An amendment could be introduced to clarify that point, he said.

When it came to IUDs, which are plastic devices implanted into a woman, Becker said they should be included in the ban because they prevent the implantation of a fertilized egg, meaning they can be considered an abortion.

"This is just a personal view. I'm not a medical doctor," Becker said.

Rep. John Carney, D-Columbus, disagreed, and said that it's "just a fact" that an IUD doesn't cause an abortion. He said he found the bill to be "very disrespectful to the women of our state."

According to Planned Parenthood, which provides women's health-care services such as access to abortions and contraception, an in-clinic abortion can cost between $300 and $950 in the first trimester.

The bill would eliminate a provision that allows insurance to provide abortion coverage for women in the case of rape and incest, a choice that Carney said should be made by doctors and not bureaucrats.

However, Becker said "the right to life" of the fertilized egg or fetus "trumps those other issues" and that rapists should be executed, not the human products of rape.
There are really two things at issue here, and both of them are quite problematic.
First, of course, there's the idea of Ohio banning private insurers and their customers from entering into a contract to cover a specific medical procedure. If we were talking only about the insurance plan provided to state employees, which is paid for at least in part with taxpayer dollars, then it seems clear to me that the legislature would be authorized to do something like this, even if it might be a bad policy decision on their part. In this case, though, the state would purport to interfere in the contractual relationship between insurer and insured and state that certain things cannot be covered. At first glance, of course, this would seem to contradict the supposed Republican belief in the free market. After all, if insurers want to offer coverage for abortion and someone wants to purchase that coverage, then what business is it of the state's? On the legal side, I have to wonder how something like this wouldn't run afoul of the Constitution's Contract Clause – set forth at Article I, Section 10, Clause 1 — which forbids states from impairing contractual obligations. At least when it comes to current policyholders, that seems to be exactly what they are doing. But, of course, what do principles and the law matter when it comes to things like this?
Although it doesn't seem to suffer from the same legal problems as the abortion coverage ban, the effort to ban coverage under state employee policies and Medicaid for contraceptives such as the IUD is similarly nonsensical. Other than surgical options and implanted forms of chemical birth control such as Norplant, the IUD is one of the most effective forms of birth control available. It has been in use for decades and it's safety and effectiveness have been established. Banning coverage while allowing other forms of birth control to be covered is absolutely absurd and without any basis in medicine or science, as the bills sponsor readily admits. But, then, that's kind of how the GOP rolls when it comes to birth control issues, isn't it?
Hovering above all of this, of course, is the question of why exactly the Republicans who control the Ohio Legislature believe that dictating the terms of insurance contracts and making it more difficult for state employees and people on Medcaid to obtain IUDs and other forms of birth control needs to be a legislative priority. Are all of the other problems in Ohio solved? The economy booming? The manufacturing jobs lost in areas around Youngstown, Cleveland, and Dayton restored? Is this really what Ohio voters want the people they elected spending their time on? Something tells me the answer to all three of those questions is a clear, emphatic no. But then, things like principles, science, and priorities, don't matter when you're pandering to your party's base.