Republicans Distancing Themselves From New Abortion Laws
Republicans have spent the past week putting as much distance as they can between themselves and the latest round of radical anti-abortion laws.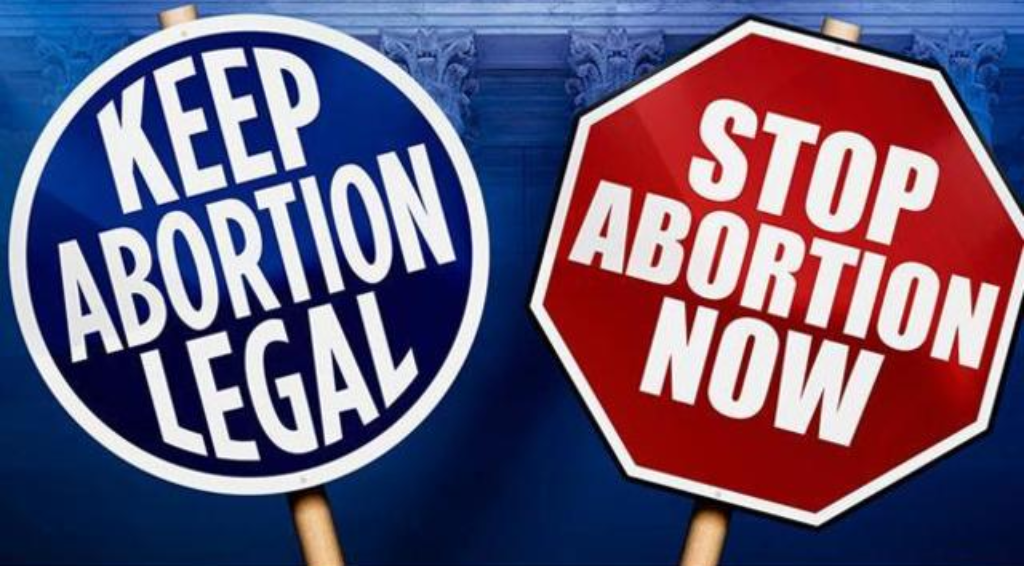 In the week or so since it was passed by the legislature and signed into law, Alabama's new abortion law, which essentially bans all abortions except to save the life of the mother, has become a political rallying cry. However, it has been mostly a rallying cry for Democrats and supporters of abortion rights. With very few exceptions, most Republicans and other people in the "pro-life" community are running away from the law and seemingly acknowledging that the Alabama law, and in turn similar laws passed in the past month in Georgia and Missouri, is a bridge too far:
President Trump has joined a chorus of Republicans distancing themselves from new state laws banning the vast majority of abortions, though he emphasized what he called a "strongly pro-life" stance he has held throughout his time in the White House.

Without referring specifically to an Alabama law enacted last week that makes performing abortions a felony unless a pregnancy seriously risks a woman's health, Trump reiterated his position that abortion should be legal following rape or incest.

In a series of tweets shortly before midnight on Saturday, the president wrote that his view is "the same position taken by Ronald Reagan."

In aligning with the memory of the popular GOP figure, Trump disregarded that Reagan had, as California governor, signed a liberal abortion law. And as president, Reagan nominated to the U.S. Supreme Court the first female justice, Sandra Day O'Connor, who voted to uphold Roe v. Wade, the 1973 Supreme Court decision that legalized abortion nationwide, in later challenges to the ruling.

By injecting himself into the debate over a new crop of strict antiabortion statutes, in Alabama and several other states, the president heightened the divisions emerging with the Republican Party over how far abortion opponents should go.


The sudden spate of state laws — and Trump's weekend reaction — has ratcheted up the prominence of the issue of reproductive rights in the 2020 presidential campaign.

(…)

Since his campaign, Trump has championed the causes of Christian conservatives, including their opposition to abortion, even though he has not always held that belief. Two decades ago, he told an interviewer that he was "very pro-choice," saying, "I hate the concept of abortion . . . but you still — I just believe in choice."


Among his administration's actions, federal health officials in February rewrote rules for the federal Title X family-planning program to prevent organizations from receiving grants if they provide abortion or refer patients for abortions. Like several steps the administration has taken that appeal to social conservatives, the rule has been blocked temporarily by federal judges while lawsuits against the change play out in court.
Here are the President's tweets on the law:
In addition to Trump, several top Republicans and conservatives distanced themselves from the law. This included Republican National Committee Chairwoman Ronna McDaniel, House Minority Leader Kevin McCarthy, and Utah Senator Mitt Romney have all sought to distance themselves from the new round of anti-abortion laws Even Pat Robertson said that the law went too far:
Televangelist Pat Robertson, who is opposed to abortion, criticized an anti-abortion bill passed by the Alabama legislature Tuesday as "extreme."

"I think Alabama has gone too far," he said during a Wednesday appearance on "The 700 Club", referencing the bill's 99-year maximum sentence for doctors who perform abortions and the fact that it does not provide exceptions for rape or incest cases.

He added that he does not think the bill would be upheld by the Supreme Court.

"It's an extreme law, and they want to challenge Roe vs. Wade, but my humble view is that this is not the case we want to bring to the Supreme Court because I think this one will lose," he said.

"The Alabama case, God bless them, they're trying to do something, but I don't think that's the case that I'd want to bring to the Supreme Court," he later reiterated.
The reservations that these people have voiced about the Alabama law have been echoed by many conservatives and "pro-life" activists, and one of the main reasons for that seems to be not that they believe the law is per se wrong but that they recognize that it is strategic and tactical error in the longer-term fight against Roe v. Wade and Planned Parenthood v. Casey. As I said in my posts last week, the Alabama law goes so far in challenging those precedents that any District Court or Circuit Court Judge the inevitable lawsuit against him is going to strike it down and enjoin it from being enforced. Additionally, the fact that it's so radical that makes it less likely that the Supreme Court is going to accept the case for appeal assuming it even gets there. From their perspective, the problem is not that there's anything wrong with barring all abortions except in cases where the mother's life is in danger, it's the fact that this law goes too far at this time. It's a political, strategic, and tactical objection, not necessarily a principled one.
Indeed, if someone is pro-life it is hard to understand why they would accept exceptions for rape or incest. If you really believe that life begins at conception and that the rights of a fertilized egg are superior to those of the pregnant woman then why should it matter that the pregnancy is the result of rape or incest? Note that I do not agree with this position but it seems to me that if one holds the moral position that life begins at conception, then one should be applauding this law. The fact that so many pro-life advocates, conservatives, and Republicans are not is telling not only because of what it says about their political strategy but what it says about their own intellectual consistency and just how sincere they are in their belief about when "life" begins and how our abortion laws should be shaped around that. It also makes clear that, contrary to the argument of many "pro-life" activists, the question of when "life" begins and when rights attach to the potential human being growing inside a woman's body is not capable of answering in an easy and straightforward manner.
Notwithstanding the effort of many Republicans to distance themselves from the new slate of anti-choice laws passed in Alabama and elsewhere, though, William Saletan argues in Slate that these new laws are a "disaster" for Republicans:
Banning abortion is unpopular to begin with. Many Americans who dislike abortion don't want it to be prohibited. Normally, they vote on other issues. But when Roe looks shaky, they get scared and vote against politicians who threaten to criminalize the procedure. If you're looking for a single event that could ignite a backlash against Republican candidates, an overturn of Roe is high on the list.

The Alabama law is even more incendiary. Alabama lawmakers rejected an amendment that would have exempted women who become pregnant by rape. When you extend a ban to these women, you cut the anti-abortion constituency in half. You take an idea that already scares and angers many people—banning abortions generally—and make it absolutely toxic. In particular, you alienate voters on the right who distinguish rape survivors from women who chose to have sex. By forcing victims to bear the offspring of their predators, you offend the morals of law-and-order conservatives.

This isn't just speculation. Through the General Social Survey, a massive public opinion database built by NORC at the University of Chicago, you can see how themes of sex, crime, and punishment affect the abortion debate. One regular question on the GSS asks whether "it should be possible for a pregnant woman to obtain a legal abortion if the woman wants it for any reason." On average, over the course of four decades, 39 percent of respondents have said yes, and 57 percent have said no. The most recent GSS sample, taken in 2018, was evenly split, 49 percent to 49 percent.


When you bring up rape, however, the anti-abortion constituency plummets. Since 1972, the GSS has asked whether "it should be possible for a pregnant woman to obtain a legal abortion if she became pregnant as a result of rape." In the multiyear average, 78 percent of respondents have said yes, and 18 percent have said no. In the survey's most recent sample, taken last year, 76 percent said yes, and 21 percent said no. So when the debate shifts to women who became pregnant by rape, abortion opponents lose more than half of their audience, and on average about two-thirds.
Saleton goes on to discuss the question of why so many "pro-life" conservatives support exceptions for rape and incest that is interesting in itself, and which I may make the subject of a future post. What he points out here from a political point of view, though, explains quite clearly why Republicans are distancing themselves from the Alabama law in particular. Even among pro-life conservatives, the idea of forcing a victim of rape or incest to bring to term a pregnancy that results from that act is simply morally repulsive. This is why you see Republicans distancing themselves from the law, and why you're likely to see Democrats trying to hang it around the GOP like the political albatross that it is.