What Really Motivates The "Pro-Life" Movement?
At least some segments of the "pro-life" movement seem more concerned with policing morality than they do with protecting life.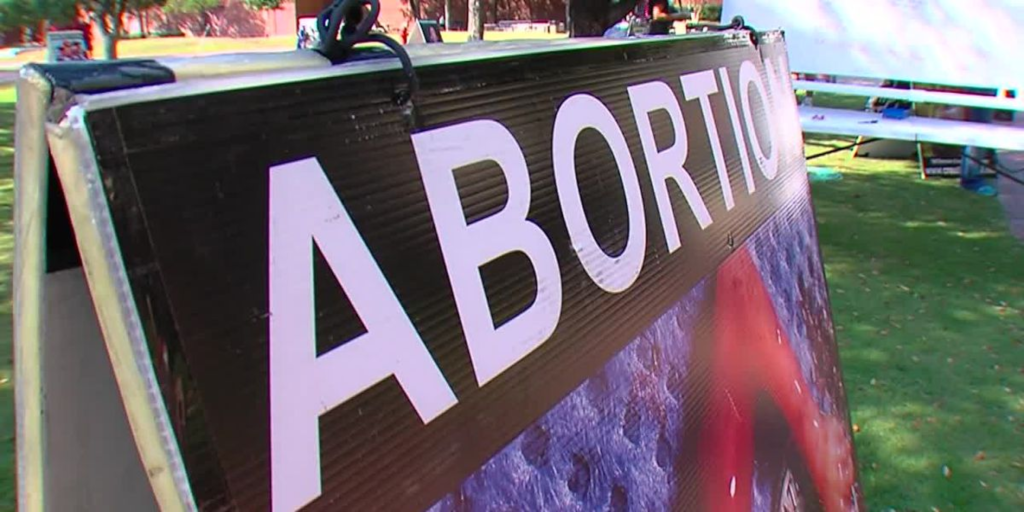 In my post regarding the extent to which Republicans are running away from the new abortion laws passed by Alabama and other states, I asked a question regarding pro-life activists who make exceptions to their opposition to abortion not only for maternal health but also pregnancy resulting from rape or incest:
Indeed, if someone is pro-life it is hard to understand why they would accept exceptions for rape or incest. If you really believe that life begins at conception and that the rights of a fertilized egg are superior to those of the pregnant woman then why should it matter that the pregnancy is the result of rape or incest? Note that I do not agree with this position but it seems to me that if one holds the moral position that life begins at conception, then one should be applauding this law. The fact that so many pro-life advocates, conservatives, and Republicans are not is telling not only because of what it says about their political strategy but what it says about their own intellectual consistency and just how sincere they are in their belief about when "life" begins and how our abortion laws should be shaped around that. It also makes clear that, contrary to the argument of many "pro-life" activists, the question of when "life" begins and when rights attach to the potential human being growing inside a woman's body is not capable of answering in an easy and straightforward manner.
In a post at Slate that I linked to in that post, William Saletan offers one hypothesis:
Why do so many conservatives demand a rape exception? One reason has to do with sex. A lot of people think that women who choose to have intercourse should bear the consequences, including motherhood. But rape victims didn't choose to have sex. So it's unjust, from this perspective, to make such women carry their pregnancies to term.

You can see this mentality at work in the GSS. One question in the survey asks, "If a man and woman have sex relations before marriage, do you think it is always wrong, almost always wrong, wrong only sometimes, or not wrong at all?" Over the four-decade average, 35 percent of people have said it's always or almost always wrong. Let's call those people sexual conservatives. At the other end of the spectrum, 43 percent of respondents have said it's not wrong at all. Let's call those people sexual liberals. (Lately, the numbers have shifted to the left. In 2018, 24 percent of people said premarital sex was always or almost always wrong, while 61 percent said it wasn't wrong at all.)

On abortion, sexual conservatives differ from sexual liberals in ways that resemble the gap between political conservatives and political liberals. On the initial question—whether abortion should be allowed for any reason a woman chooses—sexual liberals are far more likely than sexual conservatives to say yes. Only 16 percent of people who say yes to this question are conservative on premarital sex. Four times as many, 64 percent, are liberal on premarital sex. But when you advance to the second question—whether abortion should be available to survivors of sexual assault—the gap disappears. Among people who agree that there should be limits on the permitted reasons for abortion, those who support abortion for rape victims are as likely to oppose premarital sex as to defend it.
I think Saletan is onto something here.
As much as the pro-life crowd says that their opposition to abortion is linked to their belief that life begins at the moment of conception, it seems quite apparent that for many of them their position has to do with something else. This is especially true when you take into account that many of these same people jump all over themselves to make clear that their position that "life begins at conception" apparently doesn't apply if the conception is due to rape or incest. It's understandable that they'd make room for an exception for abortions that are medically necessary to save the life of the mother, but why should an embryo or fetus conceived via rape or incest have fewer rights than one conceived via consensual sexual intercourse? (Please note that I am not saying that I think rape and incest victims should be forced to carry their babies to term.)
One argument that can be made, I suppose, is that pregnancy resulting from rape is non-consensual while pregnancy due to straightforward recreational sex is consensual, but that doesn't necessarily explain their position. It also doesn't explain the incest exception, because it's always possible that a pregnancy resulting from incest could be consensual and the parties involved could be adults. Nonetheless, the position that the "pro-life with exceptions" crowd takes would allow women in this position to have an abortion while denying it to a woman who may have forgotten her birth control, had a little too much to drink one night, or who, despite the best of intentions, got pregnant even though she didn't intend to.
Another possibility is that pro-life advocates know that appearing to say that victims of rape or incest should not be able to get an abortion is not good public relations for them. As it stands, it's clear that the American public supports a woman's right to choose, at least in the first trimester, by an overwhelming margin and that they support exceptions for rape and incest by the same overwhelming margin. While opposing abortion in those circumstances would be intellectually consistent with the insistence that "life begins at conception," holding to that position as a matter of policy would be politically disastrous for them. Something we can see in the public reaction to the overly restrictive new law passed in Alabama that does not allow for such restrictions.
For some segment of the "pro-life" community, though, I think Saletan is right that the opposition to abortion has more to do with their position on sexual morality than it does with being intellectually consistent or politically correct. By and large, after all, these are in some cases the same people who oppose making birth control more easily available and insist that the only sex education that needs to be taught in public schools is "abstinence-only" education that refuses to recognize the fact that hormone-laden teenagers are, for better or worse, likely to end up being sexually active.
In addition, the correlation between people who are "pro-life" and what Saletan calls "sexual conservatism" can be seen in the survey results that he cites in his article. As Saletan puts it, their position clearly appears to be
that "women who choose to have intercourse should bear the consequences, including motherhood." While pro-lifers will likely deny this is true, it certainly does appear as if that, for many pro-lifers, their opposition to abortion has as much to do with the idea that people who have sex for reasons other than reproduction should be punished for their immorality as it is on the idea that "life begins at conception."