Todd Akin Is Wrong On The "Rape Victims Rarely Get Pregnant" Argument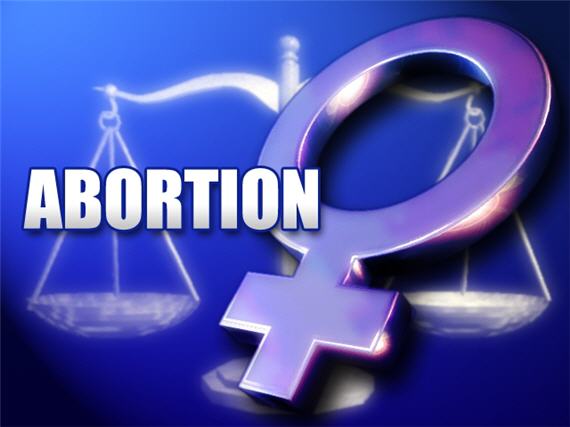 The centerpiece of Todd Akin's controversial comments about rape and abortion is the assertion by him that women who are raped don't get pregnant as frequently as women who have consensual sex. Not surprisingly, he's entirely wrong about that:
Research published in the Journal of American Obstetrics and Gynecology suggests over 30,000 pregnancies result from rape annually. "Rape-related pregnancy occurs with significant frequency," the trio of researchers from the University of South Carolina concluded. "It is a cause of many unwanted pregnancies."

A separate 2001 study - which used a sample of 405 rape victims between ages 12 and 45 – found that 6.4 percent became pregnant.
Sarah Kliff points to that last study, which actually posits the rather provocative theory that victims of rape are statistically more likely to get pregnant than a woman who engages in consensual sex:
The study, "Are per-incident rape-pregnancy rates higher than per-incident consensual pregnancy rates?" was published in the journal Human Nature by Jonathan A. Gottschall and Tiffani A. Gottschall, two professors at St. Lawrence University in Canton, N.Y. They used data from the federally administered National Violence Against Women survey. There, they found a sample of 405 women between the ages of 12 and 45 who had experienced one incidence of rape that included intercourse.

Of those 405 women included in the sample, 6.4 percent — or 26 women — reported a pregnancy that year. A separate large-scale study showed that, for the general population of women that age, the per-incidence pregnancy rate for a single act of intercourse is 3.1 percent.

As to why rape victims would have a higher rate of pregnancy, the Gottschalls put forward a few theories. They look at previous research, which suggests that men are more attracted to women who are fertile and ovulating. In consensual sex, women can decline sex at a time where there might be a high likelihood of pregnancy. That's not the case in rape.

"Rapists do not wait to be chosen, rapists choose," they write. "As such, within the limits of opportunity, rapists would be able to target women bearing cues [of fertility]."
At the very least, though, these studies and others make it fairly clear that Akin's assertion is wrong. At a minimum, women who are raped are just as likely to get pregnant as women who engage in consensual sex. If the second study is true, it may even be the case that rape victims are more likely to become pregnant. As it turns out though, Akin was repeating an assertion that has become quite popular with the "pro-life" crowd over the years:
His remarks tapped into a strain of thinking that dates back to at least the 1980s, with anti-abortion politicians from Pennsylvania to Arkansas making the case that the trauma of rape can often prevent pregnancy. The argument does not come up frequently, but when it does, it nearly always leads to political controversy.

Pennsylvania state Rep. Stephen Freind (R) was an ardent abortion opponent. He authored legislation that included one of the the nation's first abortion waiting periods, and the case went all the way to the Supreme Court.

He also looks to be the first legislator to make the argument that rape prevents pregnancy,  arguing in the late 1980s that the odds of a pregnancy resulting from rape were "one in millions and millions and millions."

(…)

The argument was dormant for about a decade, until the late 1990s. That's when a North Carolina legislator, whom Garance Franke-Ruta points to, extended the argument to question whether there should actually be a rape exception from abortion restrictions, given that "The facts show that people who are raped – truly raped – the juices don't flow."

Arkansas politician Fay Boozman followed up during during his 1998 Senate campaign by arguing that "fear-induced hormonal changes could block a rape victim's ability to conceive." Those remarks lead to a backlash when then-Gov. Mike Huckabee tappedBoozman to run the state's health department.

The argument was most recently – and perhaps most fully – articulated by National Right to Life president John Wilke in a 1999 essay titled "Rape Pregnancies Are Rare." Wilke made a pretty similar case to Akin: That the "physical trauma" of rape has a way of preventing pregnancy.

"To get and stay pregnant a woman's body must produce a very sophisticated mix of hormones," Wilke wrote. "There's no greater emotional trauma that can be experienced by a woman than an assault rape. This can radically upset her possibility of ovulation, fertilization, implantation and even nurturing of a pregnancy."

The scientific evidence for this proposition is, unsurprisingly, shaky. Freind later backed off his theory about secretions, switching to an argument that rape would instead "delay, disrupt or prohibit ovulation by preventing the release of hormone-triggering factors."
In other words, Akin didn't mis-speak, as he claimed in his comments last night. In claiming that victims of rape aren't likely to get pregnant, he was repeating a falsehood that has become gospel among conservative abortion activists. In doing so, he revealed just what kind of candidate, and Senator, he intends to be. It's up to Missouri Republicans, and Missouri voters, to decide if that's what they want.