On Civil Enforcement and Bounties
Regardless of one's views on abortion, the enforcement provision in the new Texas law should be concerning.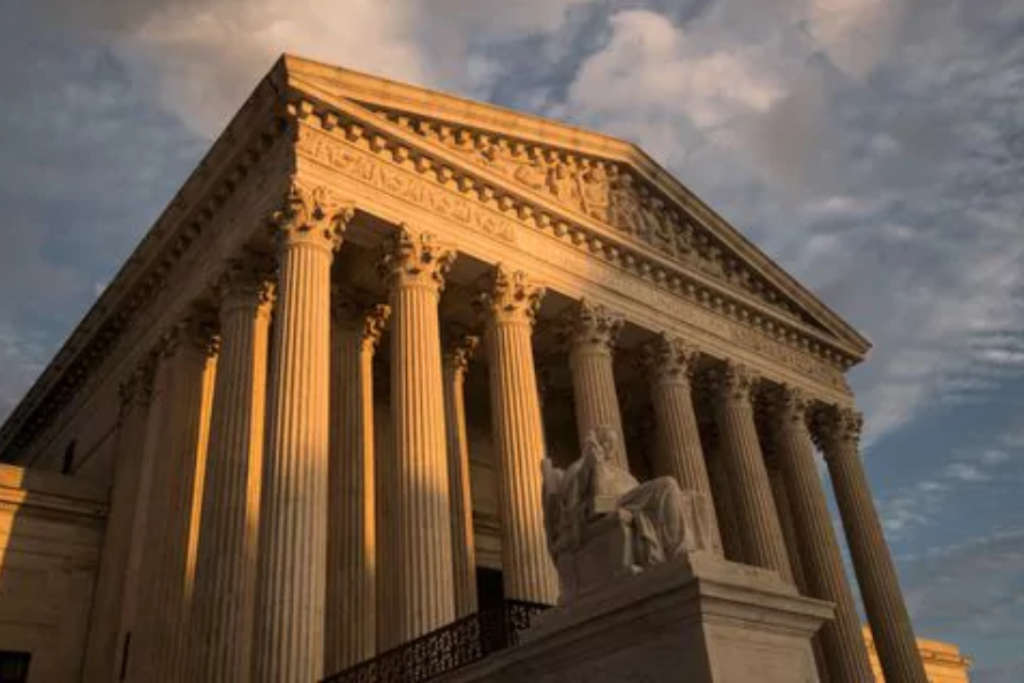 This post is not about abortion nor abortion rights themselves. I am stating that upfront because I am not looking for a conversation about abortion rights themselves from this post. And I am not trying to dismiss the significance of the topic, but that I think we need to focus on the enforcement provisions in this law as they strike me as concerning. I have been hearing a lot about the enforcement mechanism in the law that caused me puzzlement to the point that I wasn't sure whether what was being reported was accurate. So, I went and read the law.
Turns out, yes, the reporting is accurate and the legal mechanisms unleashed by this law (and endorsed by SCOTUS at least for now) have some serious implications.
Here are some key provisions as it pertains to enforcement:
Sec. 171.207. LIMITATIONS ON PUBLIC ENFORCEMENT. (a) Notwithstanding Section 171.005 or any other law, the requirements of this subchapter shall be enforced exclusively through the private civil actions described in Section 171.208. No enforcement of this subchapter, and no enforcement of Chapters 19 and 22, Penal Code, in response to violations of this subchapter, may be taken or threatened by this state, a political subdivision, a district or county attorney, or an executive or administrative
officer or employee of this state or a political subdivision against any person, except as provided in Section 171.208.

[…]

Sec. 171.208. CIVIL LIABILITY FOR VIOLATION OR AIDING OR ABETTING VIOLATION. (a) Any person, other than an officer or employee of a state or local governmental entity in this state, may bring a civil action against any person who:

(1) performs or induces an abortion in violation of this subchapter;
(2) knowingly engages in conduct that aids or abets the performance or inducement of an abortion, including paying for or reimbursing the costs of an abortion through insurance or otherwise, if the abortion is performed or induced in violation of this subchapter, regardless of whether the person knew or should have known that the abortion would be performed or induced in violation of this subchapter; or
(3) intends to engage in the conduct described by Subdivision (1) or (2).
Let's just pause and consider the underlying logic here: the State of Texas is creating a new paradigm for enforcing a law by empowering anyone outside of state and local government ("any person") to sue a specific set of persons (abortion providers and those who enable an abortion to take place) in court.
The clear purpose is to create sufficient concern about the crushing burden of such suits on a given person or entity that they will not engage in an activity that is otherwise legal under existing SCOTUS rulings. Such a law empowers activists who are not directly impacted by the actions of specific private individuals to nonetheless entangle those individuals in a civil proceeding (with all the expense and hassle implied by such an action). Further, the suit can be filed in the county of the claimant. That fact creates an additional burden on potential defendants. For an extreme example, let's say an activist living in Dalhart (in Dallam County in the northwest corner of the panhandle) sued someone in Brownsville in the far southeastern tip of the state. That is an over twelve-hour drive with all of the costs associated with a trip to court that far from home.
If the claimant wins, they are awarded at least $10,000 per abortion plus attorney's fees. To call this a bounty, as some in the press have done, is not unfair.
In my view, this novel (as far as I am aware) process turns the nature of civil and criminal law on its head. Here we have the State of Texas wanting to create a generalized ban against a specific action, in this case, abortion, but because of the prevailing rulings in Roe and Casey they can't. So, they decide to unleash absolutely anybody who wants to be the enforcement mechanism and creates a climate under which the likelihood of the claimant winning the bounty is exceptionally high.
In simple terms, criminal law is the realm by which the state can impose public order by curtailing a set of activities by citizens in such a way that the power of that state (i.e., police) can be deployed to detain those who have violated that public order and the state can seek to extract punishment to include loss of liberty. There is a reason that the government and its citizens (e.g., "The People of the State of Texas") are the plaintiff in criminal cases and not the victims of crimes.
Civil law is the realm in which specific persons and groups can claim damages from other specific persons and groups. But there usually has to be some kind of standing (i.e., personal stake) to be involved. I can sue you for recklessly letting your car roll into my house and seek financial recompense for your actions, but I can't just read in the paper that some guy on the other side of the state let his car roll into someone else's house and sue him and gain an award.
Even in class action suits that involved large numbers of plaintiffs, the persons suing as a class have to qualify as a member of that class, meaning that they did personally suffer some of the harm being sued over.
The State of Texas is undercutting what seems to me be a foundational element of civil lawsuits, the idea that the two parties involved are, well, involved in the claims being contested. This law appears to me to create a definition of standing that strains the concept to a breaking point.
I recognize that I am not a lawyer, so perhaps there is some more esoteric issue here that I am missing, but as someone who studies the ways in which rules of governance are designed and deployed this all strikes me as highly problematic.
What next? Will a state whose legislature wants gun control pass a law that states that anyone, anywhere can file a civil suit in one of their counties against a gun manufacturer if one of their guns is used in a mass shooting? What if the award for such a suit is $10 million? Or $1 billion?
What if it has this provision (from the Texas law in question) that the following is not a defense "a defendant's belief that the requirements of this subchapter are unconstitutional or were unconstitutional"?
The potential for this approach is significant and has the potential to be chaotic.
Can any right or federal law be subverted by making it a cause for civil action in a given state?
The State of Texas has not, in a technical sense, made abortion illegal. What they have done is create a deterrent against its citizens from exercising what is otherwise legal by empowering anyone and everyone to use a lawsuit to attack the infrastructure of that activity (note: the woman getting the abortion is not targetted, but the provider is, as is the person paying, as well as the person transporting, etc.).
Again, setting aside one's views of the specific subject of abortion, it is utterly bizarre to me that five members of the Court were willing to allow the enforcement mechanism in question to stand (save, of course, that they are clearly acting from an outcomes-based jurisprudence). At a bare minimum, this law, even if the Court were to find it constitutional, deserves a full hearing, and I would argue one before it was put into effect. No doubt, the law will have its days in court (lawsuits have already started), but it still strikes me as profoundly irresponsible to unleash it into the wild at this stage of the process.
A key conservative principle is supposed to be concern about how innovation can lead to unintended consequences, and therefore one should treat lightly and cautiously when deploying innovative practices. Well, that is out the window here in pursuit of a singular goal. But, of course, stare decisis and a variety of other conservative principles were also tossed, so not surprised about a lack of concern about unintended consequences.
Update: I made some minor edits to the first paragraph and added another short paragraph at the beginning of the piece to correct some redundant language and to add a bit more clarity.