On German Democracy
Negotiations over government formation is not a crisis.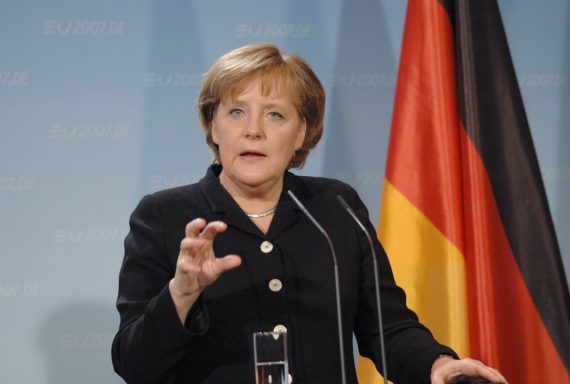 Germany is currently going through difficult negotiations over the formation of a government.  Via the  NYT: Germany Fails to Form Coalition; Next Move Unclear
Chancellor Angela Merkel's attempt to form a new German government collapsed on Sunday as one of the four parties she was seeking to bind together walked out after hours of negotiations, citing irreconcilable differences and throwing open the question of what comes next.

The chancellor had set Friday as the deadline for reaching an agreement among the Free Democrats, the ecologist Greens and the Christian Social Union, which forms a conservative bloc with Ms. Merkel's Christian Democrats. From the outset, the parties had differed widely on key issues, especially migration and climate policies, and the talks were tense.

After intense meetings among negotiators and party leaders over the weekend failed to produce any breakthroughs, Christian Lindner, the head of the Free Democrats, told reporters that his party was quitting the talks.
This has lead to some histrionics (see, e.g., Slate:   The End of German Stability ).  However, The Economist has a somewhat calmer (and accurate) response:  Reports of the death of German stability are greatly exaggerated.
Though a serious headache for Mrs Merkel, the deadlock in Berlin is a sign of Germany's representative democracy working as it should. The country's society has become more plural in recent years, so the system has produced more parties (seven, up from four) with parliamentary mandates to represent that variety—a valuable adaptation mechanism that barely exists in majoritarian electoral systems in the Anglo-Saxon world, but which makes forming a government fiddlier.

[…]

The alternative path leads to new elections, her preferred option. These could break the deadlock. Snap polls taken yesterday suggest voters may punish the FDP for its walk-out. Perhaps they would even enable the parties to face up to thorny subjects, such as the future of the euro zone, that went disappointingly unconfronted in last summer's sleepy election campaign.
Germany has an electoral system that does a pretty good job of representing the various divisions within the population, and hence as noted above, a more plural Germany means more parties.  This does lead to the need to negotiate over how to govern, and hence to form a cabinet.  This is not a bad thing for a democracy to have to do (and mitigates against a winner-take-all mentality that requires more inclusivity).  The fact that an impasse could lead to new elections underscores where the real power lies (in the public).
Further, a minority government is a fully viable option–it just means more negotiation for legislation on a case-by-case basis that takes into consideration the given majority viewpoint on each item. Again, from a democratic theory point of view, this not a bad thing.
h/t:  Matthew Shugart.