OTB Caption Contest Winners
The Where Angels Fear To Tread Edition OTB Caption ContestTM is now over.
The Where Angels Fear To Tread Edition OTB Caption ContestTM is now over.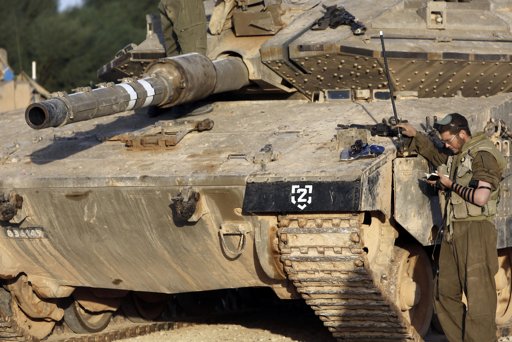 font size="-2″>

Photo By Tsafrir Abayov

✰ THE WINNERS ✰
First: Peacewood – "Don't worry, tank, it happens to everyone."

Second: Rob in CT – Dear Lord, bless this, thy Holy Main Battle Tank…

Third: jd – "For six days he had offered many kilowatts of prayer, but the static kept him from being heard on high." Lord of Light, Roger Zelazny.
HONORABLE MENTION
JKB – RTFM, like your life depended on it

Jarvis McLeoud – Hmm, the Torah doesn't mention anything about expanding the promised land.

markm – …. Step 4, locate the target. Step 5, pull the trigger*. *At this point you should already be inside the tank with your ears plugged.

Jenos Idanian #13 – "OK, the Book of Armaments, Chapter 2, Verse… Hey, there is no Book of Armaments in the Torah!"

Davebo – There's bound to be a quarter acre here somewhere that we haven't built on yet.

Stormy Dragon – Damn it, we're low on oil again. And I won't be able to get into Jiffy Lube for a whole week!

Robert W. Armijo – Finally, the long awaited movie sequel to 'Tank Girl'…'Tank Rabbinical Rabbi'.

David – Good thing I have this pocket atlas, damn Apple Maps.
ℛODNEY'S BOTTOM OF THE BARREL
"Yes, the manual says do number two in front of the tread, then drive forward."

"The '2' commemorates how I killed my second Palestinian."

Hmmm… Dis ain't Pismo Beach.

Don't Tread on Me.

"Insert tab A in slot B, slowly…"

"OK, It says here, READY, AIM, FIRE… not READY, FIRE, AIM…. Sorry Hagay."
The Thursday Contest has already been to Arizona.