OTB Caption Contest Winners
The Trumper Tantrum Edition OTB Caption ContestTM is now over.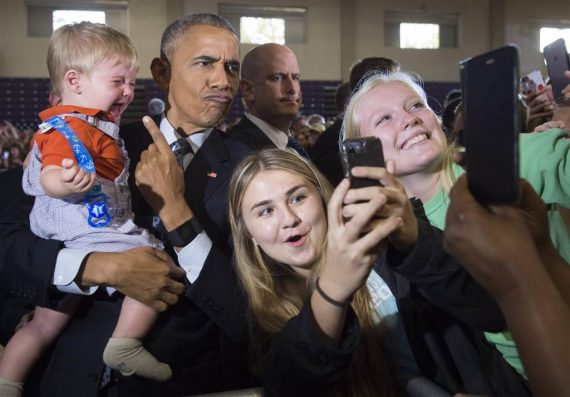 SAUL LOEB / AFP – Getty Images

✰ THE WINNERS ✰
First: RockThisTown – "Aw . . . isn't he deplorable, uh, er, I mean adorable?"

Second: t – Hope and change…my diaper.

Third: CSK – "Get your finger out of my face and give me back my goddam binky."
HONORABLE MENTION
Moosebreath – I think he doesn't like "pull my finger" jokes.

pennywit – Mikey Bond, 9 mos., learned the election results far earlier than his Mom or the President of the United States.

Franklin – Moments later, Obama loses his shaming finger up to the second knuckle.
ℛODNEY'S BOTTOM OF THE BARREL
Obama remains unfazed as he's had plenty of practice with Boehner

Obama: "Yes, Alec Baldwin, we still need to you to mock Trump on SNL"

Time for a change.

The election over, Obama still tries to malign Trump by scaring folk.