Pandemic Crushed Learning
Academic performance has fallen to the lowest level in decades.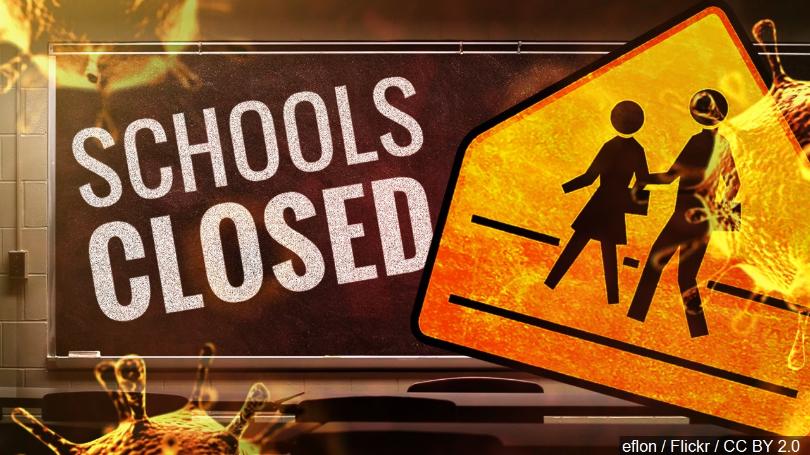 WaPo ("National test scores plunge during the pandemic"):
Test scores in elementary school math and reading plummeted to levels unseen for decades, according to the first nationally representative report comparing student achievement from just before the pandemic to performance two years later.

Math scores dropped seven points during that period, marking a first-ever decline, while reading scores slipped five points, producing the largest dip in 30 years on the National Assessment for Educational Progress, or NAEP, often called "the nation's report card." The students who took the tests — given from January to March in 2020 and in 2022 — were 9 years old and mostly in fourth grade.

"These results are sobering," said Peggy G. Carr, commissioner of the National Center for Education Statistics, which administers the tests. "It's clear that covid-19 shocked American education and stunted the academic growth of this age group."

The falloff — which she called "historic" — left little doubt about the pandemic's toll. The average math score of 234 this year was comparable to the average score recorded in 1999, and the reading score of 215 was similar to the 2004 score. How long it might take to catch up is unclear and not likely to be understood until further test results are analyzed.

Carr said the academic losses are part of a complex picture of pandemic schooling. Other studies have shown a rise in classroom disruption, school violence, absenteeism, cyberbullying, and teacher and staff vacancies, and schools also say more students are seeking mental health services. "There are a lot of factors that contextualize these data that we're looking at," she said.
NYT ("The Pandemic Erased Two Decades of Progress in Math and Reading"):
National test results released on Thursday showed in stark terms the pandemic's devastating effects on American schoolchildren, with the performance of 9-year-olds in math and reading dropping to the levels from two decades ago.

This year, for the first time since the National Assessment of Educational Progress tests began tracking student achievement in the 1970s, 9-year-olds lost ground in math, and scores in reading fell by the largest margin in more than 30 years.

The declines spanned almost all races and income levels and were markedly worse for the lowest-performing students. While top performers in the 90th percentile showed a modest drop — three points in math — students in the bottom 10th percentile dropped by 12 points in math, four times the impact.

"I was taken aback by the scope and the magnitude of the decline," said Peggy G. Carr, commissioner of the National Center for Education Statistics, the federal agency that administered the exam earlier this year. The tests were given to a national sample of 14,800 9-year-olds and were compared with the results of tests taken by the same age group in early 2020, just before the pandemic took hold in the United States.

High and low performers had been diverging even before the pandemic, but now, "the students at the bottom are dropping faster," Dr. Carr said.

In math, Black students lost 13 points, compared with five points among white students, widening the gap between the two groups. Research has documented the profound effect school closures had on low-income students and on Black and Hispanic students, in part because their schools were more likely to continue remote learning for longer periods of time.

The declines in test scores mean that while many 9-year-olds can demonstrate partial understanding of what they are reading, fewer can infer a character's feelings from what they have read. In math, students may know simple arithmetic facts, but fewer can add fractions with common denominators.

The setbacks could have powerful consequences for a generation of children who must move beyond basics in elementary school to thrive later on.
My girls were in 3rd and 5th grades when the pandemic hit and just started 6th and 8th grade. They're in one of the top public school districts in the country, had access to school-provided laptops and broadband wifi at home during the long shutdown, and had two adults with doctorates (one, a former schoolteacher) providing support. There's no doubt in my mind that they fell significantly behind with the half-assed instruction that was able to be provided.
That was especially true of my youngest, who is both dyslexic and hard of hearing, needing significant accommodations that were just getting put into place before the pandemic kicked off and which essentially went by the wayside during the shutdown.
That said, it's not obvious what the alternative was. Conservatives on my Twitter feeds are trotting out I told you so's but it certainly wasn't clear in the early days of the pandemic that young children were at much lower risk than even healthy adults. And, even if we had known that, it's perfectly understandable that schoolteachers—a huge percentage of which are in high-risk groups—were reluctant to return to in-person school before vaccinations became available. (And many even then.)
Mostly, this strikes me as another tragic outcome from a larger tragedy. As of this morning, the virus has taken an estimated 6,496,708 lives. We probably shouldn't be surprised that there were other negative fallouts.