Passport Snobbery
Mike Bloomberg says we're electing people to Congress who "can't read" and "don't have passports."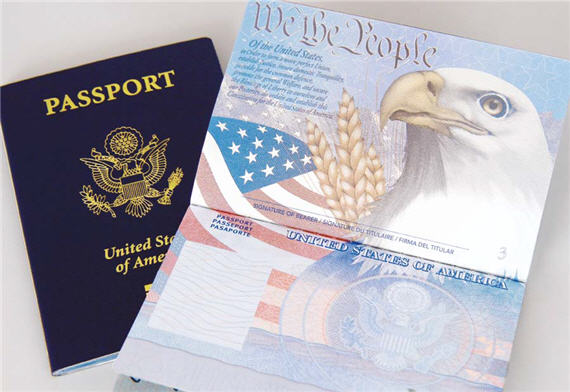 Glenn Reynolds points to this quote from James Lileks in National Review captured by Michael Greenspan (presumably from the print edition, as it's not currently showing in the search engines elsewhere):
Mayor Mike Bloomberg, leader of the Bloomberg faction of the Bloomberg party, was interviewed en route to China, where he was seeking to open diplomatic ties between Cathay and the colorful principality he governs. A quote: "If you look at the U.S., you look at who we're electing to Congress, to the Senate — they can't read. I'll bet you a bunch of these people don't have passports."

Brace yourselves! We're about to be governed by provincial illiterates. For folk like Mike, the Magic Passport possesses liberating qualities; running your fingers over its stiff blue cover makes you think of stepping off a plane, shorn of the thick sopping wool of America, ready for an experience that will add depthless wisdom to your perception of the world. They drive on the other side of the road! They have tiny cups of coffee! Salad comes after the main meal! These globe hoppers believe that someone who's been to all 50 states is less informed than someone who lives on the Upper East Side all year except for a trip to Cannes. If a passport were required to go west of the Hudson, these people would be proud they didn't have one.
I've had my own passport since graduating college and was on my mother's passport from the time I was in diapers.  Because my dad was in the Army and I followed suit, I've lived abroad many times, for stretches of years at a time.  And I go overseas now and again on business and for pleasure.   So, I'm actually rather sympathetic to Bloomberg's snide remark here.   I'm rather suspicious of people who have the means to travel, as most people who can get elected to national office do, who don't avail themselves of the opportunity.
It's not because there's something magical about exposure to the quirks and customs of other cultures that transforms you into a better, wiser person.   It's just that there's a certain provincialism that surrounds populist politicians and those who are attracted to them.   And traveling widely — whether on the great continental landmass that Americans live on or across national borders and oceans — tends to not only break down said provincialism but demonstrates a curiosity about the world around you that is a vital characteristic for national leaders.
But Lileks' snide retort to Bloomberg's snide remark contains an important corollary:  Jetting between New York, Paris, London, Rome, and Barcelona and keeping company with people just like you can reinforce provincialism rather than breaking it down.