Patriots Will Not Appeal N.F.L.'s DeflateGate Sanctions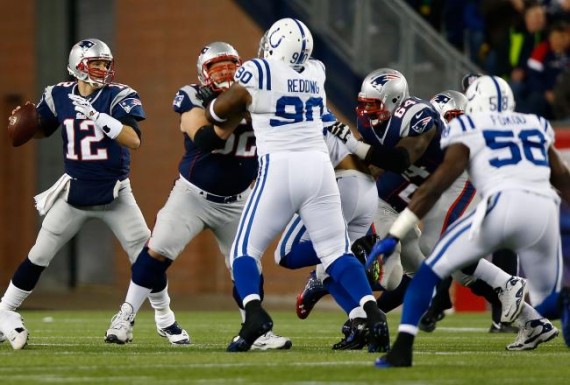 In a move that surprised many, New England Patriots owner Robert Kraft announced this afternoon that the team would not appeal the sanctions imposed against it over the scandal that has come to be known as "DeflateGate":
Robert K. Kraft, the owner of the New England Patriots, who has been confrontational while warring with theN.F.L. over whether his team inappropriately deflated footballs in a conference championship game four months ago, on Tuesday said that he would accept the league's punishment and not continue the debate over the Patriots' culpability.

"I don't want to continue the rhetoric that has gone on for the last four months," Kraft said at a news conference at the N.F.L. owners meeting at the Ritz Carlton in San Francisco. "I'm going to accept reluctantly what he has given to us and not continue this dialogue and rhetoric. We will not appeal."

The Patriots have been fined $1 million and had two draft picks revoked after footballs were found to be underinflated during the Patriots' victory in the A.F.C. championship game on Jan. 18.

New England quarterback Tom Brady has been suspended by the N.F.L. for four games. Brady has appealed the suspension, and the appeal will be presided over by Commissioner Roger Goodell.
Whether this is a sign that Kraft recognized the appeal would not succeed, or that he decided it not pursue it, along with other legal options, in order to maintain peace with the National Football League, is something I will leave others to judge.