Poll: Palin Leading Among Alaska Republicans, Losing To Begich In Head-To-Head Race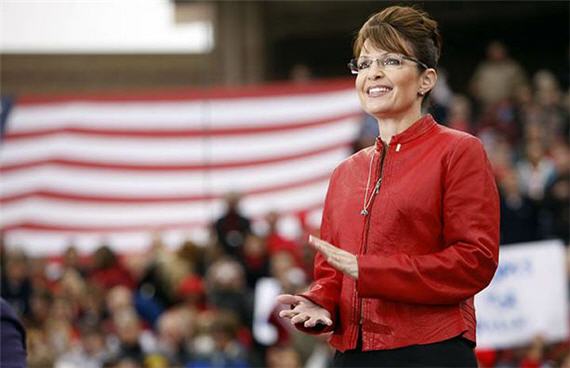 Just a few weeks ago, I noted that Sarah Palin had started hinting that she might consider throwing her hat in the ring to challenge Mark Begich for Alaska's Senate seat in 2014. While I remain doubtful that she would actually get into the race for the reasons I discussed in that post, a new poll shows that she'd be a viable candidate to win the Repubican nomination, but that she'd likely lose to Begich in a General Election:
Alaska should be a top tier pick up opportunity for Senate Republicans next year…but their top choice of a candidate is Sarah Palin. 36% of GOP primary voters in the state say they'd like Palin to be their standard bearer against Mark Begich to 26% for Mead Treadwell, 15% for Dan Sullivan, and 12% for Joe Miller. Palin leads mostly based on her strength with 'very conservative' voters where she gets 43% to 20% for Treadwell, but she also leads him 28/25 with moderates.

The problem for Republicans with a Palin candidacy is that even though she is in good standing with the party base, voters overall don't like her at all. She has a 39/58 favorability rating, including 33/64 with key independent voters. There's a lot of division about how strong her ties to the state even are anymore- only 47% of voters consider her to still be an Alaskan while 46% don't, and 37% of voters in the state think it would be more appropriate for her to run for the Senate from Arizona to 41% who say Alaska.

It all adds up to a 52/40 lead for Begich in a hypothetical match up with Palin. He leads by 21 points with independents, 56/35, and takes 20% of the Republican vote. It's a slight improvement for Palin from February when we found her trailing Begich 54/38, but she's very much in a hole.

The best Republican hope for this seat is Lieutenant Governor Mead Treadwell and the good news for the GOP is that if Palin sits it out he, and not 2010 nominee Joe Miller, is the next choice of the party base. In a three way primary Treadwell gets 33% to 25% for Sullivan and 24% for Miller. And in a head to head with Miller, Treadwell leads 53/30. Even among Republican primary voters Miller has a dreadful 26/53 favorability rating.

Treadwell still trails Begich, but only by a 44/40 margin. That's narrowed from 47/39 on our February poll. Treadwell has a +6 favorability rating at 35/29 and has room to grow with 36% of voters still not knowing enough about him to have formed an opinion.
If she runs, which is still a very big if I'd submit, a Palin victory in a General Election would still be possible, of course. Given how Republican Alaska tends to be, the fact that Begich won in 2008 thanks largely to the prosecution of then-Senator Ted Stevens and a prosecution that was ultimately dismissed, and the fact that several big name conservatives (Ted Cruz comes to mind) would likely come to Alaska to campaign on her behalf, it's certainly something that I'd say is impossible. Nonetheless, Palin's negatives in what is supposed to be her home state are high enough that I'd guess that she's the candidate that the Begich campaign would most like to face at the moment. I still don't think she'll run, mostly because I just don't see Sarah Palin relegating herself to being one voice out of 100 in the Senate and a junior voice at that, but you'd have to admit that it would be entertaining if she did, and perhaps the first time in a long time that the media actually paid attention to a Senate race in Alaska.