Presidents Aren't Magicians
We expect far more from the Oval Office than is reasonable.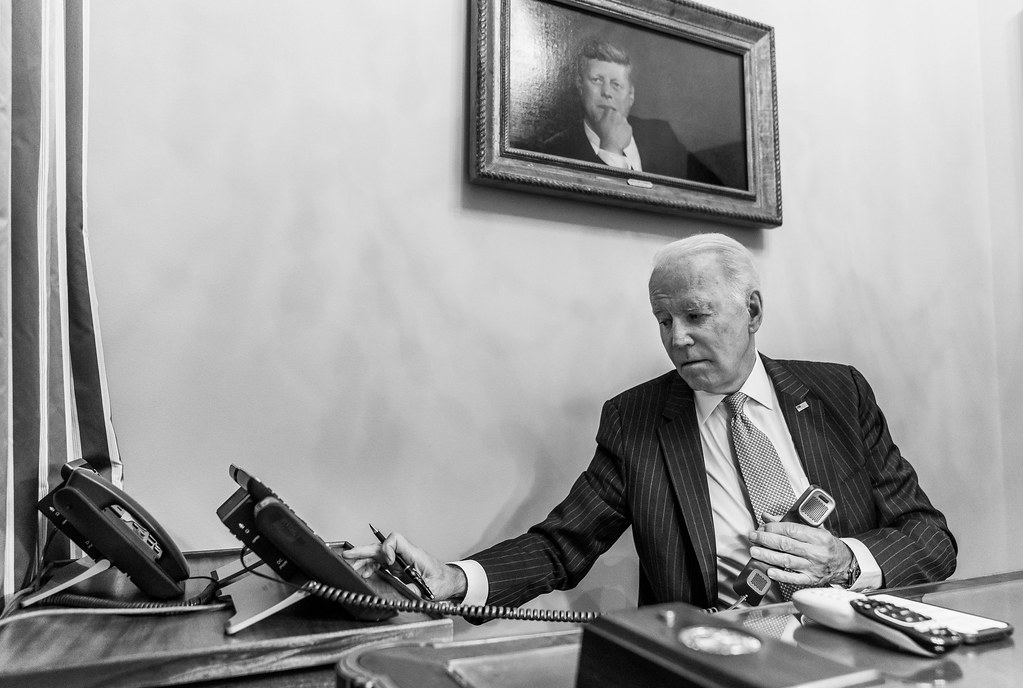 CNN's John Harwood apparently had a deadline to meet and, with "Biden confronts a host of problems he can't do much to solve," he by God met it.
There's just not much President Joe Biden can do about it.

There's not much he can do to curb inflation.

There's not much he can do to stop migrants from reaching America's southern border. Or to reduce crime, or to make vaccine resisters get shots that would hasten the end of the coronavirus pandemic.

There's not much he can do to compel cooperation from defectors within his thin Democratic congressional majorities. There is nothing at all he can do to compel it from Republican adversaries who would rather aggravate than alleviate his burdens.

In other words, there's not much Biden can do about the heaviest weights depressing his political standing, which has remained stuck in the avalanche-warning zone for months. So his party faces the likelihood of a substantial November election defeat that hands the House and perhaps the Senate to the GOP.
Well . . . yeah.
Biden and his aides will spend the next seven months trying just the same, using the White House bully pulpit, executive authority and international diplomacy. Marginal benefits represent the best they can hope for.

It recalls the 1960s-era lament of a beleaguered President Lyndon B. Johnson, who complained that "the only power I've got is nuclear, and I can't even use that." That applies literally to Biden's predicament on Ukraine, where the risk of catastrophic escalation precludes direct intervention by America's military to halt Russian aggression.
It's as though Americans view their President as the embodiment of all that's good and bad in the country and have done so for a very long time.
Frustrated fellow Democrats insist the administration can get politically healthier with better "messaging." That might sound persuasive had the President's party not lost House seats in 26 of the last 29 midterm elections over more than a century. Biden's four most recent predecessors, with varying communications acumen, all lost control of one or both chambers of Congress in midterms.

Opportunistic Republicans say Biden needs to shift ideological directions. They fault his policies — "radical," "far left," "socialist" or worse — for creating the conditions turning voters against him.
Opposition parties have done this since time immemorial.
There's a whole lot more, some of which actually gets to potential hard policy choices that Biden could make, but—SPOILER ALERT!!!—they all come with significant downside risk.
President George W. Bush was mocked, even by those of us who supported him, for repeatedly telling us that the job was "hard work" during a debate with John Kerry. He wasn't wrong, though. And he got re-elected, too, so maybe Americans actually understand that at some level.