Prince Charles as Co-Monarch
His 95-year-old mom is still Queen but has handed off many of her duties.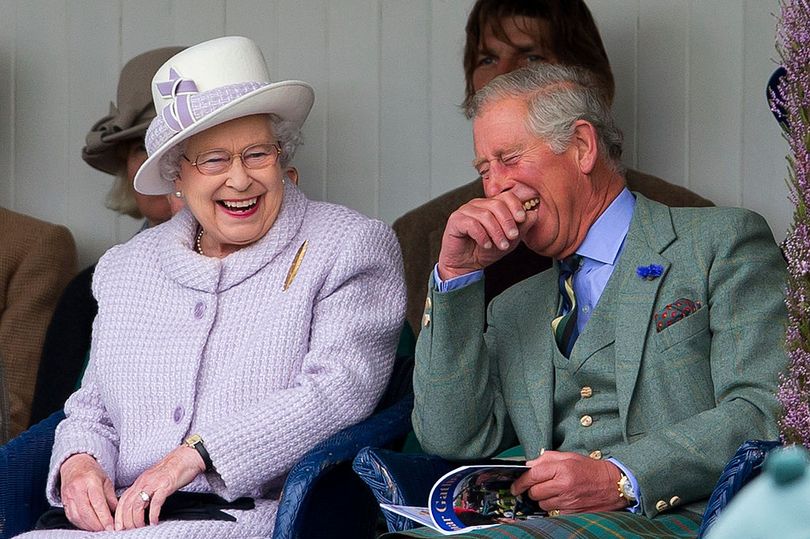 The Scottish Daily Express is one of many sources claiming that Queen Elizabeth II has all but officially handed much of her ceremonial duties to her heir.
Britain is now effectively a 'co-monarchy' with Prince Charles acting as the Queen's regent, it has been claimed.

Her Majesty has had to cut back on public engagements over recent months due to health concerns.

She has been more frequently absent from the public eye since going into hospital last year, a stay that eventually led to her being unable to attend Cop26.

She spoke of her struggles to overcome Covid this week, saying the virus had left her "exhausted" and has been seen using a walking stick more often.

And it was confirmed Prince Charles will take her place at the Royal Maundy service on Thursday.

According to the Ephraim Hardcastle column in the Daily Mail, the Queen has made Charles her regent "in all but name" with the move also removing princes Andrew and Harry from having to take on certain official duties.

The column quotes a royal source, who said: "We have effectively a co-monarchy for the first time since William and Mary arrived in 1689.

"Charles's unofficial elevation also removes any danger of Andrew or Harry having to step in as counsellors of state."

The heir to the throne has already taken over from his mother at the Remembrance events at the cenotaph. The monarch also pulled out of the annual Commonwealth Day service on March 14.

Royal commentators have said the Queen's public appearances will become 'sparse' in what is her Platinum Jubilee year.

However, she made sure to attend the Duke of Edinburgh's service of thanksgiving at the end of March.

The previous Regency era came about when King George III was deemed unfit to rule due to a mental illness with his son, the future George VI, ruling as proxy as prince regent.

Despite the actual regency only lasting from 1811 until 1820, the period from 1795 until 1837 is known as the Regency era in terms of distinctive trends in architecture, culture and politics.

A coregency was seen in Britain after the Glorious Revolution of the 1600s. Mary II, daughter of Stuart king James, ruled jointly with her dutch husband, William III from 1688 until her death from smallpox in 1694.
The job is almost entirely ceremonial at this point, so whether Charles is "co-monarch," "regent," or merely a regular substitute for his mother is largely irrelevant. There's a strangeness, though, for a 73-year-old to still be waiting for the job that he's been destined for since he was in the womb and for a 95-year-old being the nominal monarch of a great power.
The European monarchies have little tradition of simply stepping aside when they're too old for the job. Joseph Ratzinger, better known as Pope Benedict XVI, sent shockwaves through the Roman Catholic church when he did just that back in 2013. He's still alive today—and two years younger than QEII.
As an aside: that's a magnificent jacket and waistcoat combination Charles is wearing in the photo.