Prince Dead At 57
A music legend has passed at far too young an age.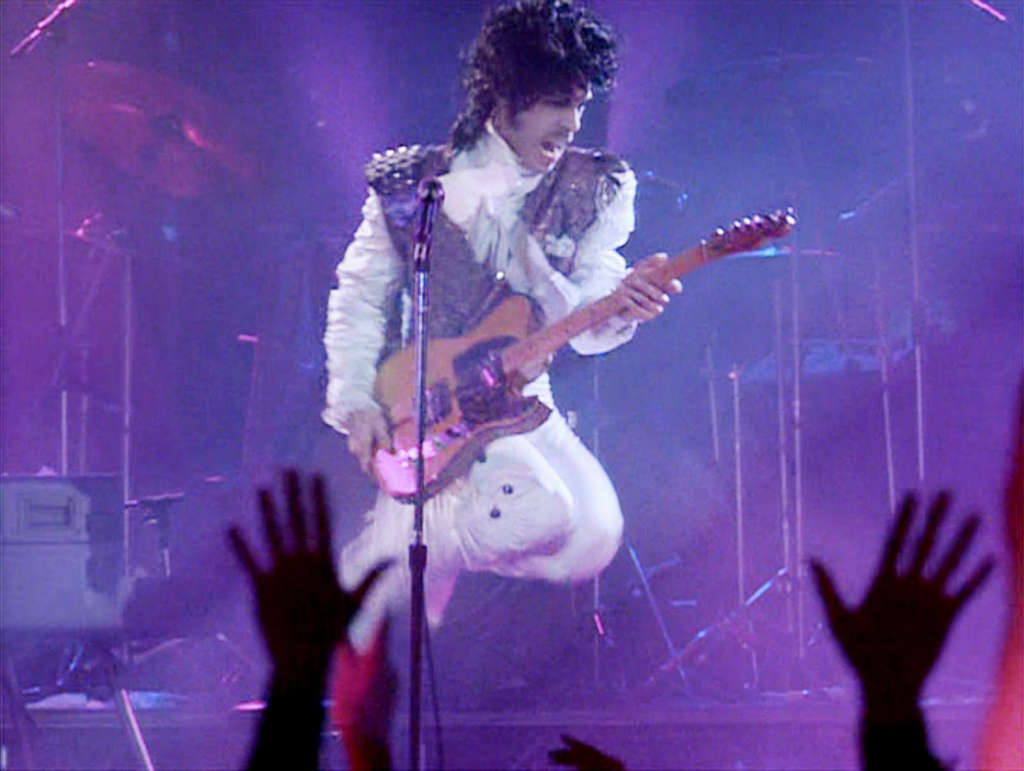 Legendary musical artist Prince, whose music broke barriers between pop, rock, and rhythm and blues, died suddenly today at the age of 57:
Prince, the songwriter, singer, producer, one-man studio band and consummate showman, died Thursday at his residence, Paisley Park, in Chanhassen, Minn., according to a statement from his publicist, Yvette Noel-Schure. He was 57.

No cause of death has been given. In a statement, the Carver County sheriff, Jim Olson, said that sheriff's deputies responded to an emergency call at 9:43 a.m.: "When deputies and medical personnel arrived, they found an unresponsive adult male in the elevator. First responders attempted to provide life-saving CPR, but were unable to revive the victim. He was pronounced deceased at 10:07 a.m." The sheriff's office said it would continue to investigate his death.

Last week, responding to news reports that Prince's plane had made an emergency landing because of a health scare, Ms. Noel-Schure said Prince was "fighting the flu."

Prince, born Prince Rogers Nelson on June 7, 1958, was a man bursting with music — a wildly prolific songwriter, a virtuoso on guitars, keyboards and drums and a master architect of funk, rock, R&B and pop, even as his music defied genres. In a career that lasted from the late 1970s until the arena tour this year, he was acclaimed as a sex symbol, a musical prodigy and an artist who shaped his career his way, often battling with accepted music-business practices.

Prince's Top 10 hits included "Little Red Corvette," "When Doves Cry," "Let's Go Crazy," "Kiss," and "The Most Beautiful Girl in the World"; albums like "Dirty Mind," "1999" and "Sign O' the Times" were full-length statements. His songs also became hits for others, among them "Nothing Compares 2 U" for Sinead O'Connor and "I Feel for You" for Chaka Khan. With the 1984 film and album "Purple Rain," Prince told a fictionalized version of his own story: biracial, gifted, spectacularly ambitious. Its music won him an Academy Award and the album sold more than 13 million copies in the United States alone.

Prince recorded the great majority of his music entirely on his own, playing every instrument and singing every vocal line. Then, performing those songs onstage, he worked as a bandleader in the polished, athletic, ecstatic tradition of James Brown, at once spontaneous and utterly precise, riveting enough to open a Grammy Awards telecast and play the Super Bowl halftime show. Often, Prince would follow a full-tilt arena concert with a late-night club show, pouring out even more music.

In Prince's biggest hits, he sang passionately, affectionately and playfully about sex and seduction. With deep bedroom eyes and a sly, knowing smile, he was one of pop's ultimate flirts. But elsewhere in his catalog were songs that addressed social issues and delved into mysticism and science fiction. He made himself a unifier of dualities — racial, sexual, musical, cultural — teasing at them in songs like "Controversy" and transcending them in his career.
More from The Washington Post:
Iconic musician Prince — one of the most popular, inventive and influential recording artists of his generation — died Thursday morning at his suburban Minnesota compound, his publicist said.

"It is with profound sadness that I am confirming that the legendary, iconic performer, Prince Rogers Nelson, has died at his Paisley Park residence this morning at the age of 57," publicist Yvette Noel-Schure said in a statement. "There are no further details as to the cause of death at this time."

The Carver County's Sheriff's Office said the legendary musician was found dead in an elevator at Paisley Park Studios.

"Today, the world lost a creative icon," President Obama said in a statement, noting that "few artists have influenced the sound and trajectory of popular music more distinctly, or touched quite so many people with their talent. As one of the most gifted and prolific musicians of our time, Prince did it all."

The president added: "'A strong spirit transcends rules,' Prince once said — and nobody's spirit was stronger, bolder, or more creative."

An eccentric, eclectic and electrifying singer, songwriter, multi-instrumentalist, producer and arranger, Prince became one of pop music's leading stars in the 1980s — a towering figure who found enormous critical and commercial success by blending R&B and rock to make a relentlessly funky and soulful stew.

His epochal 1984 album, "Purple Rain," featuring a string of hit singles including "When Doves Cry" and "Let's Go Crazy," sold more than 13 million copies, according to the Recording Industry Association of America, and is regarded as one of the greatest recordings of the decade.

"Perhaps more than any other artist, Prince called the tune for pop music in the Eighties," Rolling Stone declared.

The Minnesota native was inducted in 2004 into the Rock and Roll Hall of Fame, which noted that when Prince first arrived on the scene in the 1970s, "it didn't take long for him to upend the music world with his startling music and arresting demeanor. He rewrote the rulebook, forging a synthesis of black funk and white rock that served as a blueprint for cutting-edge music in the Eighties."

"Prince made dance music that rocked and rock music that had a bristling, funky backbone. From the beginning, Prince and his music were androgynous, sly, sexy and provocative. His colorful image and revolutionary music made Prince a figure comparable in paradigm-shifting impact to Little Richard, James Brown, Jimi Hendrix and George Clinton."

(…)

Wendy Melvoin and Lisa Coleman — former members of Prince's band, the Revolution — said in a statement that they were "completely shocked and devestated [sic] by the sudden loss of our brother, artist and friend, Prince. … We offer our love, support, and condolences to our extended family, friends and all fans of our sweet Prince."

Recording Academy President Neil Portnow referred to Prince — a seven-time Grammy winner — as "one of the most uniquely gifted artists of all time."

"Never one to conform, he redefined and forever changed our musical landscape," Portnow said in a statement. "Prince was an original who influenced so many, and his legacy will live on forever. We have lost a true innovator and our sincerest condolences go out to his family, friends, collaborators, and all who have been impacted by his incredible work."

Prince, the son of a jazz musician, was born Prince Rogers Nelson in June 1958. His debut album, "For You," was released in 1978; one year later came "Prince," an album that contained "I Wanna Be Your Lover," his first hit.

That pair of albums "unveiled a budding genius and one-man band," the Rock and Roll Hall of Fame said.

In the early 1980s, Prince released "1999."

Then, in 1984, came "Purple Rain," which "elevated Prince from cult hero to superstar," the Rock Hall said.

Prince wrote the songs on that album, and was also credited like so, according to All Music: "Arranger, Bass, Composer, Guitar, Keyboards, Primary Artist, Producer, Vocals, Vocals (Background)."

"No other pop star could match the range of his talents, which included not just singing and dancing but also composing, producing, and playing many, many instruments," Rolling Stone noted. "In fact, Prince played nearly all the instruments on his first five albums, and has produced himself since signing with Warner Bros. at age 21."

"There's not a person around who can stay awake as long as I can," Prince said in a 1985 interview. "Music is what keeps me awake."

Despite his iconic public persona, Prince was known for being a deeply private individual.

When speaking to journalists, The Post reported in a 2004 profile, Prince forbid his voice from being recorded and refused to answer questions about his private life.

He enjoyed massive success, but his personal life was marked by trauma: The 1996 death of his one-week-old son from a rare bone disease; a subsequent divorce from his first wife, a former backup dancer named Mayte Garcia; the passing of both of his parents. Prince never wanted to discuss any of it.

Even in 2004, after nearly two decades in the public spotlight, the musician was keenly aware that he'd reached pinnacles that would be difficult to continue topping.

"Once you've done anything, to do it again ain't no big deal, you feel me?" Prince told The Post. "I was on the cover of Rolling Stone with Vanity, I was on the cover of Rolling Stone when I didn't even do an interview, when I wouldn't talk to them. Once you've done something like that it's like, okay, what's the next thing?"
Rolling Stone has a long retrospective on Prince's career that defies being excerpted. Suffice it to say that Prince leaves behind a long and prolific career that continues to influence artists today, and reportedly a vast catalog of songs that were recorded but as yet unreleased that will one day hopefully be shared with the world sooner rather than later.
Prince was long a strict enforcer of his copyrights so there aren't many examples of his music available to share right now, but here's a performance of Purple Rain on The Arsenio Hall Show: