Prosecutors In Two Virginia Counties Will Stop Prosecution Of Some Marijuana Cases
Prosecutors in two Virginia counties have announced that they will decline to prosecute low-level drug possession cases.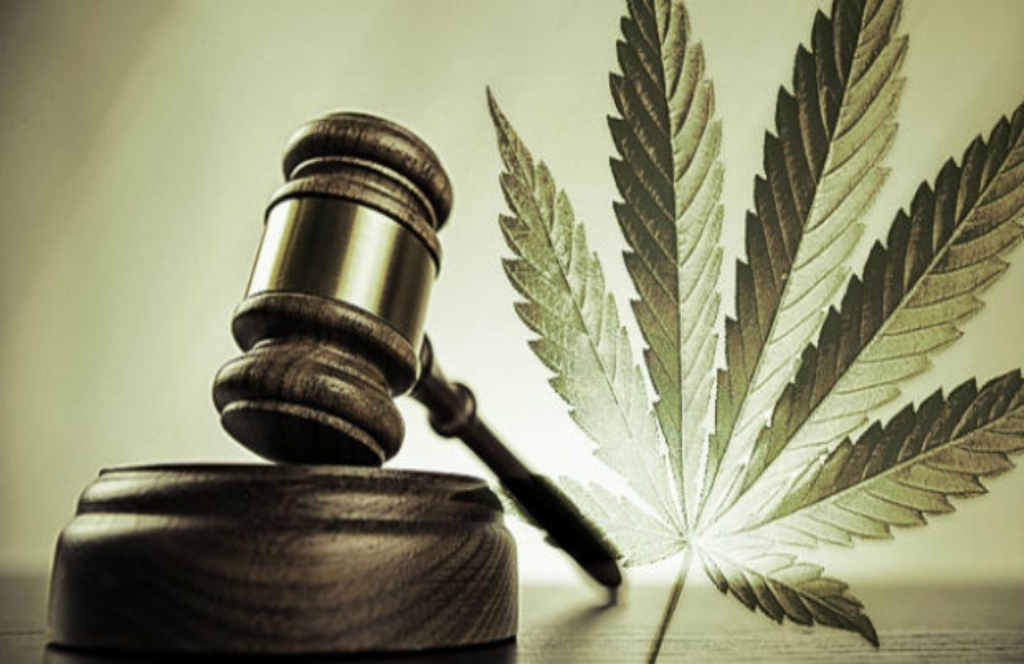 As Democrats take control of the state legislature in Richmond, raising the prospect of a serious reconsideration of the state's marijuana laws, prosecutors in two of the most populous jurisdictions in the state have announced that they will effectively allow for low-level recreational use and possession of pot:
Adults possessing small amounts of marijuana for personal use will no longer be prosecuted in two Northern Virginia counties, new prosecutors in Fairfax and Arlington said Thursday on one of their first days on the job.

The moves fulfill campaign pledges by Fairfax County Commonwealth's Attorney Steve Descano and Arlington County Commonwealth's Attorney Parisa ­Dehghani-Tafti, who won election in November promising sweeping criminal justice reform.

Both Descano and Dehghani-Tafti said pot possession prosecutions do little to protect public safety, disproportionately fall on people of color, saddle defendants with damaging convictions and drain resources that can better be spent on more serious crimes.

But the policy changes angered some critics who said the prosecutors were overstepping their authority and drew sharp questions from at least one Fairfax County judge.

Descano said the policy brings Fairfax County's values into the courthouse.

"I traveled around Fairfax County for over a year listening to people," Descano said. "The thing that came up time and time again was simple possession of marijuana — how it was a waste of resources and led to unjust outcomes."

Dehghani-Tafti's office expressed a similar sentiment in a motion to the court. "In a world of limited resources, it is the Commonwealth's position that these should be directed towards more serious felony offenses, towards offenses against people and their property, and towards investment in programs that demonstrably reduce recidivism," the filing read.

Prosecutors in Fairfax will continue to pursue cases against people distributing marijuana and conspicuous public consumption of pot, Descano said. He said his office will make a case-by-case determination regarding whether the facts qualify as "simple possession" of marijuana.
At roughly 1.15 million people, Fairfax County is the most populous county in the Commonwealth of Virginia, while Arlington ranks in 6th place with a population of roughly 237,000 people. Additionally, the two counties together make up the largest part of Northern Virginia, which continues to be the fastest-growing part of the Commonwealth. Prosecutors in neighboring counties are less committed to this policy change but at least one of them appears to be moving in that direction:
Amy Ashworth in Prince William County, who replaced longtime prosecutor Paul Ebert, said she plans to approach those charges on a case-by-case basis. Buta Biberaj, who took office in Loudoun County on a liberal platform, did not respond to requests for comment on her plans for marijuana prosecution.

(…)

The policy changes in Fairfax and Arlington bring the counties more in line with some surrounding jurisdictions. Alexandria created a pot diversion program last summer. In 2015, the District legalized possession of marijuana under certain circumstances.

In Montgomery County, State's Attorney John McCarthy's office has not prosecuted personal possession marijuana cases since the state decriminalized pot possession about six years ago, he said. His office, more recently, also has scaled back prosecution of small "distribution cases" that, in reality, are no more than one friend selling a joint to another friend.
While there appears to be some controversy here about whether or not the prosecutors have the authority to do this, not to mention some blowback from police officials who object to the decision, it seems fairly clear that these prosecutors have the authority to do what they're proposing. The concept of prosecutorial discretion is one that has long-standing in American law, and before that in the British law that our legal system is based on. In essence, it means that prosecutors have the authority to decide to prosecute or not prosecute cases based on a wide range of reasons, including the position that prosecuting the case is in itself a waste of prosecutorial resources. This can be done on a case-by-case basis, as it most often is, or on the basis of a category of cases as is being done here. In any case, what this amounts to is decriminalization of low-level marijuana possession and use in a significant part of Northern Virginia.
As I said, these moves come at the same time that Democrats take full control of the Virginia legislature for the first time in decades. With that, it appears that there will be at least some effort to bring the issue of decriminalization, or even outright legalization, up for a vote at some point during this session. Whether that effort can succeed or not is unclear but the moves at the county level make clear that change on this issue is finally coming to the Old Dominion. It's about time. 0