Psychic Benefits of Sports Team Ownership
Money isn't the only benefit some receive for their work.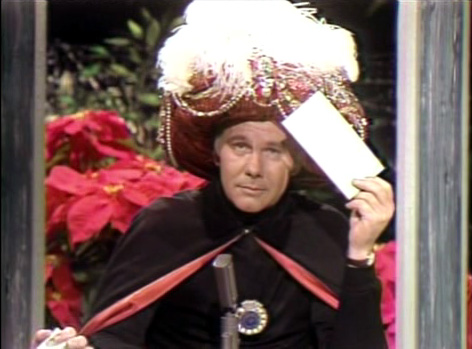 Malcolm Gladwell argues over Bill Simmons' new Grantland site that professional sports teams aren't really businesses because their owners get tremendous psychic rewards.
He begins his argument with a really longwinded and weak example, Tom Yawkey, the owner of the Boston Red Sox from 1933 to 1976 who let his racism keep him from signing black players for nearly two decades after Jackie Robinson integrated baseball.
Psychic benefits describe the pleasure that someone gets from owning something — over and above economic returns — and clearly some part of the pleasure Yawkey got from the Red Sox came from not having to look at black people when he walked through the Fenway Park dugout. In discussions of pro sports, the role of psychic benefits doesn't get a lot of attention. But it should, because it is the key to understanding all kinds of behavior by sports owners — most recently the peculiar position taken by management in the NBA labor dispute.
Well . . . okay. But, presumably, at least some other owners during that era were also racists and yet signed black players in order to win games and/or gross more money. That people who let their personal beliefs get in the way of profit maximization is hardly evidence that profit is generally of no concern in that industry.
After a useful discussion of how sports franchises enjoy real business advantages that ordinary businesses don't, Gladwell then gets back to his thesis:
But most of all professional sports owners don't have to behave like businessmen. For every disciplined and rational operator like the Patriots' Robert Kraft or Mark Cuban, there is also someone like Washington Redskins owner Dan Snyder. Snyder was a brilliant entrepreneur, who at the age of 36 sold Snyder Communications — the marketing company he built from scratch — for an estimated $2 billion. He has subsequently run the Redskins like a petulant 14-year-old fantasy owner. Snyder Communications was a business. The Redskins are a toy. The former he ran to solely maximize profit. The latter he runs for his psychic benefit — as a reward for all the years he spent being disciplined and rational. And it is one of the surreal qualities of professional sports that they are as welcoming and lucrative for those owners who chose to behave like 14-year-olds as they are of those owners who chose to behave like grown-ups.

The Financial Times recently interviewed Diego Della Valle, the chief executive of the Italian luxury goods manufacturer Tod's. Della Valle owns the celebrated Italian football club Fiorentina. "I ask if the decision to buy the club was made from the heart, or for business reasons," theFinancial Times interviewer writes. Della Valle replies: "With football, business reasons don't exist." Exactly. Yawkey did not have "business reasons" with the Red Sox either. Why did he care that keeping the club lily white cost him millions of dollars? He inherited $40 million from his grandfather when he turned 30 in 1933 (which is roughly $700 million in today's money). He fell in love with baseball growing up in Detroit. Ty Cobb was one of his best friends. The Red Sox were his heart's desire, and in his case his heart's desire — so the story goes — included things like running out on the field during Jackie Robinson's tryout and yelling "Get those [expletive] off the field." In case you were wondering how this kind of thing goes over with the baseball establishment, Yawkey was elected to the Hall of Fame in 1980.
It's simply untrue that Dan Snyder doesn't care about money. He got all manner of negative reaction, for example, in starting to charge people to park and watch Redskins practices some years back. And he charges out the nose for tickets and concessions at his stadium because, well, he can.
But it's also undeniably true that most, if not all, sports owners get psychic rewards. There is an undeniable prestige to owning one of a relative handful of big league franchises. Owners are instant celebrities. Additionally, most of them thrill at getting to participate in sports and enjoy the competition. Many would rather lose a small amount of money and win a championship than make a large amount of money and lose. And, yes, many of them are fantastically rich and therefore how the luxury of not worrying much about money.
Then again, people in all manner of industries enjoy psychic benefits and yet still want to get paid as much as they can.
For instance: Professional athletes. You think Kobe Bryant and Peyton Manning don't enjoy tremendous psychic rewards for being sports superstars? They're household names, have millions of adoring fans, and get enormous joy out of competition and the thrill of victory. They also get major endorsement deals which pay them as much if not more than they make for playing the game. That doesn't stop them from negotiating the highest salaries they can, consistent with keeping their teams competitive.
I read a story the other day about a no-name NBA player who told reporters that he'd put in an application at the Home Depot in anticipation of missing the upcoming season because of the ongoing labor dispute. My immediate reaction was that he ought to be pressing his union leadership to settle: Surely, taking a cut from $5 million to $3.5 million a year in annual salary beats the hell out of the alternative?
Similarly, you can bet that the sports leagues could all attract magnificent athletes even if they capped salaries at, say, $500,000 a year. There are legal reasons that they can't do that, of course. But professional athletes command much higher salaries than would be needed to attract them simply because the leagues bring in so much money and it's only reasonable that the "talent" get a huge chunk of it.
But, by the same token, so should the owners. That they get a lot of enjoyment out of doing what they do doesn't mean that they shouldn't also get some reasonable cut of the billions of dollars coming in from the TV networks, merchandising, and ticket sales.
Psychic rewards exist outside of sports, certainly. They exist throughout the entertainment industry. Being George Clooney has all manner of rewards outside the millions of dollars a year he commands and he'd happily do it for much less. But, given the option, I don't blame him for also taking the money.
At the lower end of the food chain, I derive significant psychic reward from living "the life of the mind." There are all manner of jobs that I have the talent to do that pay much more money than college professors and think tankers make. But I chose instead to make a merely decent living doing what I enjoy. I frequently publish articles in prestige journals, for which they pay me in nothing but psychic currency.
Rick Nelson got it right four decades ago: "If memories were all I sang, I'd rather drive a truck." Presumably, he made less money making music that he was proud of rather than cranking out bubble gum hits for the teenieboppers. But I'm sure he didn't turn down any royalty checks, either.