Public Financing of Private Sports Stadiums
Ilya Shapiro asks, "If luxury stadiums were hugely profitable, why would the savvy businessmen who own the teams let the politicians in on the windfall?"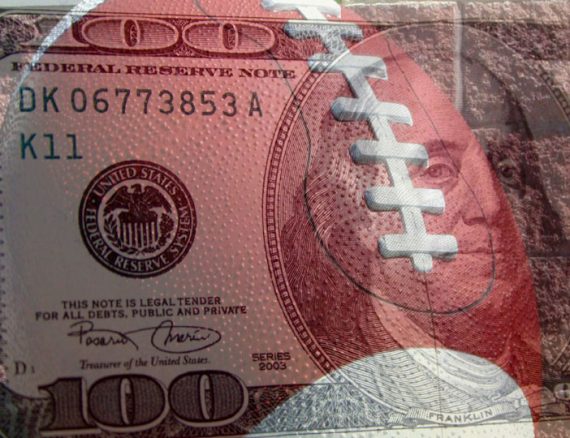 Ilya Shapiro asks, "If luxury stadiums were hugely profitable, why would the savvy businessmen who own the teams let the politicians in on the windfall?"
The question, the conclusion of a CATO@Liberty blog post titled, "Public Financing of Vikings Stadium a Bad Deal for Fans, Taxpayers," is clever but unfair. The argument owners make in this regard is that stadiums create a large amount of revenue for the community that boosts the tax base and that therefore the community should help pay for it.
Now, that argument is questionable at best. As Shapiro and Nick Mosvick note,
Vikings ownership, NFL commissioner Roger GoodellAnd, and local politicians make a typical pitch for the deal: the stadium will attract investment to the area; local establishments will see a rise in game-day sales of $145 million; jobs will be created, including 1,600 in construction worth $300 million ($187,500 per job?!); tax revenues will increase $26 million; property values will rise; and, of course, the perennially underachieving team's fortunes will improve.

Such arguments are always trotted out for these sweetheart deals, but the evidence regarding the economic effects of publicly financed stadiums consistently tells a different story.  For example, Dennis Coates and Brad Humphreys performed an exhaustive studyof sports franchises in 37 cities between 1969 and 1996 and found no measurable impact on per-capita income.  The only statistically significant effects were negative ones because revenue gains were overshadowed by opportunity costs that politicians inevitably ignore.

An older study looked at 12 stadium areas between 1958 and 1987 and found that professional sports don't drive economic growth.  A shorter-term study looked at job growth in 46 cities from 1990 to 1994 and found that cities with major league teams grew more slowly.  Even worse, taxpayers still service debt on now-demolished stadiums, including the $110 million that New Jersey still owes on the old Meadowlands and the $80 million that Seattle's King County owes on the Kingdome.  And we shouldn't forget that local governments often employ property-rights-trampling eminent domain to facilitate these money-squandering projects.
These are all fair points, indeed. But neither Governor Mark Dayton nor the Minnesota legislature are unaware of these points. That's why it took years to get the deal done–and then only after Goodell told state officials that the Vikings were as good as moved to Los Angeles if they didn't pony up.
Way back in 2004, when the Washington Nationals baseball club was negotiating with the DC government on their new stadium, I wrote a piece for TCS Daily titled "Applying Free Market Logic to an Unfree Market." I'll prepend a large chunk of the close here:
Big time sports are not, strictly speaking, a free market. Because there are a limited number of Major League (or NFL or NBA) teams, the owners have unusual leverage. Post columnist and ESPN talk show host Michael Wilbon notes,
"For more than 30 years, D.C. has been a beggar. The District tried to steal other folks' teams. The city and its representatives lobbied for expansion teams. Baseball team owners used the threat of moving to D.C. as leverage to get shiny new publicly funded stadiums and stay put."
The last twenty-odd years of the National Football League provide an interesting case study:
As this cycle of city/stadium roulette illustrates, there is tremendous desire for a professional team. The mere threat of relocation has secured several teams better stadium deals. Several cities — Oakland, Baltimore, St. Louis, Cleveland, and Houston — that declined to pay up to keep their current teams wound up paying even more a few years later to lure other teams or secure an expansion team.
Charlotte and Jacksonville competed with former NFL cities and others who hoped to be elevated to "big league" status to obtain their franchises, and had to provide substantial funding for a state-of-the-art facility to win their bids.
Several teams, including the Minnesota Vikings, Indianapolis Colts, New Orleans Saints, and San Diego Chargers have been rumored to be eyeing a move to Los Angeles if they can secure a better stadium deal.
Just this week, Indianapolis Mayor Bart Peterson announced a half billion dollar stadium deal to keep the Colts in town, stating forthrightly "It's not my first choice but the alternative in this case is, do you want the Colts to leave?" Granted, the NFL is more popular than MLB these days. On the other hand, a Major League team will play a minimum of 81 home games every year, as contrasted with eight in the NFL.
While libertarians rightly bemoan the notion of forcing taxpayers to subsidize wealthy team owners, they should understand that the market works both ways. If sports leagues have the leverage to demand public financing of stadia as a precondition for moving a franchise to a city, they would be foolish not to use it.
Luring a professional sports team is difficult and generally not economically smart. It is rather galling that the vast majority of a town's residents who will never attend a game are forced to pay for the privilege of added traffic congestion. Nonetheless, there are plenty of cities out there begging for a team. Public subsidies for arenas are the cost of playing.