Putin: "The liberal idea has become obsolete."
The latest in the wars against liberalism.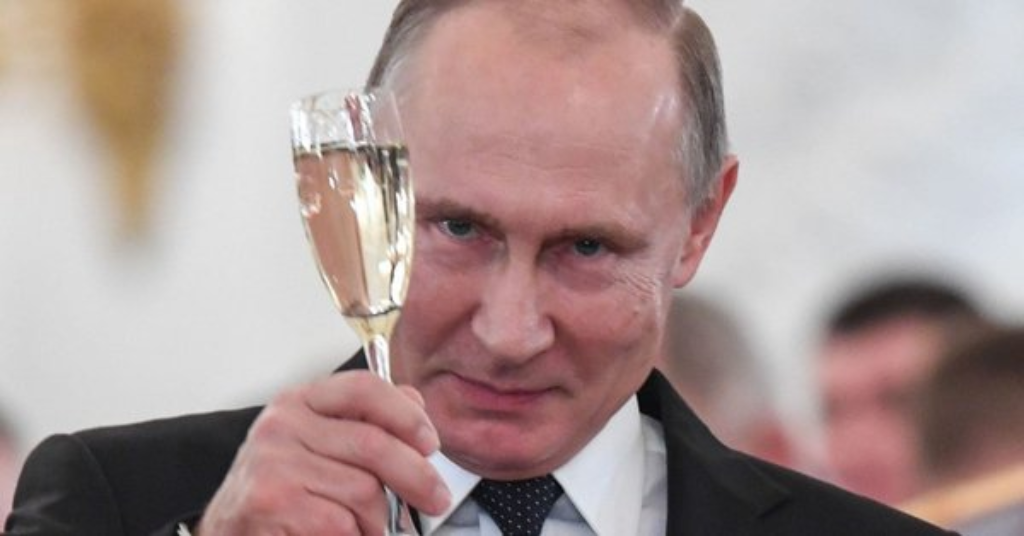 Liberalism is under attack worldwide. I don't mean policies that are called "liberal" in the US context (like higher taxes or an increased minimum wage). I mean liberalism in terms of the notion that human beings have fundamental rights, that we are fundamentally equal, and that such principles are universal and transcend national borders.
The topic itself is vast, as is the current attack on it, so I am not going to try and deal with it completely here. But this line from the Declaration of Independence (as cribbed from John Locke's Second Treatise on Government)* is a good basis statement of classical liberalism: "We hold these truths to be self-evident, that all men are created equal, that they are endowed by their Creator with certain unalienable Rights, that among these are Life, Liberty and the pursuit of Happiness."
If one actually believes that all are created (i.e., born) equal, then (for example), one ought to be looking at the asylum-seekers on the border as human beings with inherent value and with, in fact, unalienable rights. Treating them like a threat, or classifying them as criminals is way to dehumanize. It is certainly a way to justify what can only be described as evil treatment.
So, this context brings us to a interview with the Financial Times and Vladmir Putin, Vladimir Putin says liberalism has 'become obsolete'
Mr Putin's evisceration of liberalism — the dominant western ideology since the end of the second world war in 1945 — chimes with anti-establishment leaders from US president Donald Trump to Hungary's Viktor Orban, Matteo Salvini in Italy, and the Brexit insurgency in the UK.

"[Liberals] cannot simply dictate anything to anyone just like they have been attempting to do over the recent decades," he said.

Mr Putin branded Chancellor Angela Merkel's decision to admit more than 1m refugees to Germany, mainly from war-ravaged Syria, as a "cardinal mistake". But he praised Donald Trump for trying to stop the flow of migrants and drugs from Mexico.

"This liberal idea presupposes that nothing needs to be done. That migrants can kill, plunder and rape with impunity because their rights as migrants have to be protected."
I am, of course, not surprised to hear an obvious authoritarian make these statements. His actions in government have always been illiberal. It is no secret that he finds liberalism, especially in the US and in Europe, to be a threat to his regime. What is chilling is that much of what he is saying is also being said by the President of the United States. And, worse, it is being celebrated by his supporters.
Note the way in which Putin here (and Trump with some frequency) conflates migrants and violent criminals. And they both do so in a way that attempt to nullify the humanity of those people.
Putin also stated:
"Every crime must have its punishment. The liberal idea has become obsolete. It has come into conflict with the interests of the overwhelming majority of the population."
This may sound that some democratic notion "the overwhelming majority of the population" but let me note a few things.
First, as I have always noted in my writings about democracy: democracy is not crude majority rule. Real democracy (indeed, liberal democracy) requires respect for human rights even to the point of protecting an individual's rights from vast majority opinion. Populism calls for crude majoritarianism (often linked to a specifically defined majority).
Second, this is about nationalism. The "overwhelming majorit[ies]" that he is talking about are the ethnic majorities in a given place. Russia for the Russians. Or, it is a call for the dominant culture to remain dominant, no matter the cost of human freedom. It is a way to justify, for example, persecution of homosexuals or religious minorities.
This is a dangerous pathway, and it is thinking that has clearly taken hold here in the United States (and, the sad truth is that it has always had proponents here).
I will end on this (I went to Twitter to look for something else, and this was staring me in the face):
I would note that the First Amendment is also a great thesis statement for basic liberal politics.
---
*Locke originally put it like this: "The state of nature has a law of nature to govern it, which obliges every one: and reason, which is that law, teaches all mankind, who will but consult it, that being all equal and independent, no one ought to harm another in his life, health, liberty, or possessions"