Quote of the Week, Electoral Fraud Edition
The MyPillow Guy went down to Bama...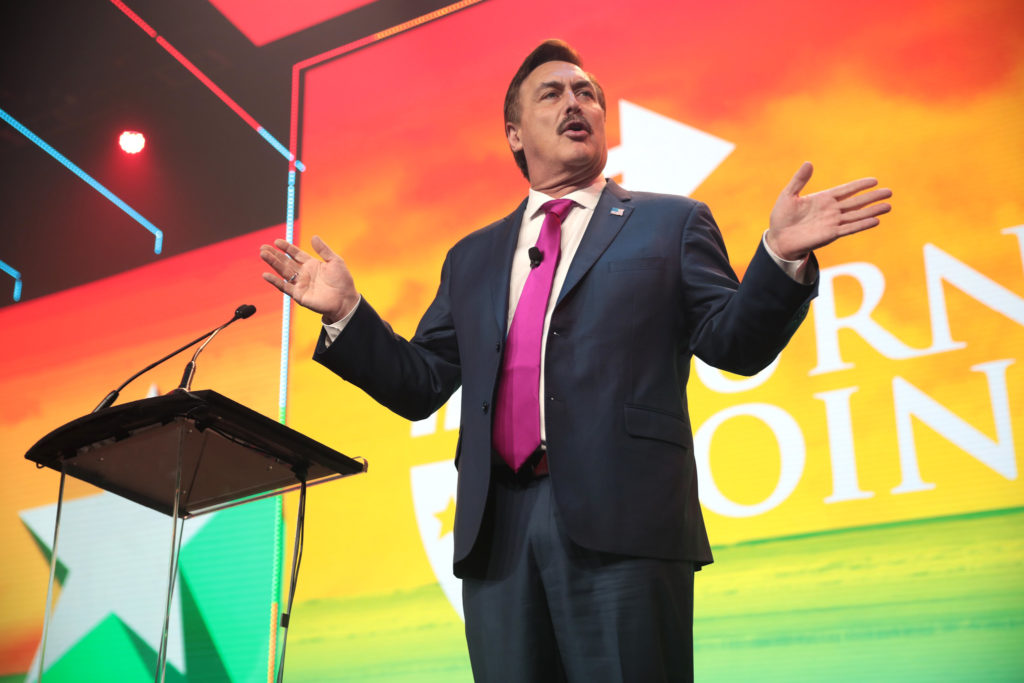 MyPillow CEO and electoral fraud conspiracy promoter, Mike Lindell, has come back to Alabama. Why, you ask?
"Just because Donald Trump won overwhelmingly, it's overwhelmingly Republican in Alabama, what if it was over-overwhelmingly? You know what I mean?"
Well, I know that that is a bizarre position to take and that no one should be taking this individual seriously. Setting aside the rather salient fact that Lindell has zero expertise in this arena, his track record on this topic is beyond horendous. As such, no one should take him seriously or feed his nonsense, right?
Well….
Lindell met with Secretary of State John Merrill to address questions he has about the state's election methods. Lindell said this is part of a nationwide investigation into the 2020 presidential election.

[…]

Merrill confirmed he and Lindell had a follow-up meeting Wednesday. The two previously met last month. Merrill said that earlier meeting was also to answer Lindell's questions about the state's election process. The secretary of state said Lindell praised Alabama's voting process then too.

Merrill has confirmed Lindell purchased state voter rolls after the September meeting. This information is available for public purchase.

"He's publicly stated before and I know he confirms that Alabama is the number one state in the union for election integrity," Merrill said.

Merrill said Alabama has been recognized by Lindell and other entities for high election standards in 2020. He said the goal is to make Alabama "recognized around the nation as the most efficient, effective and secure election system in the United States."

"He has some questions about things related to certain aspects of our voter rolls, he has some questions related to certain aspects of election equipment that's used in other states and how we use that election equipment in the state of Alabama," Merrill said. "And so as we continue to respond to his inquiries we want to make sure that his questions are answered to his satisfaction."
On the one hand, yes, Lindell is popular in certain conservative circles, and so Merrill may get some political points from meeting with him and then trying to pretend he just wants to say nice things about Alabama's electoral processes (and Merrill needs all the points he can get).
Still, all this does it give Lindell more street cred, and it is overwhelmingly irresponsible of Merrill.
Or, dare I say, over-overwhelmingly.
This is just an GOP official sowing more distrust in democracy to the nation's detriment.