Unsurprising Headline is Unsurprising
Yet again, Mike Lindell show what a fraud he is.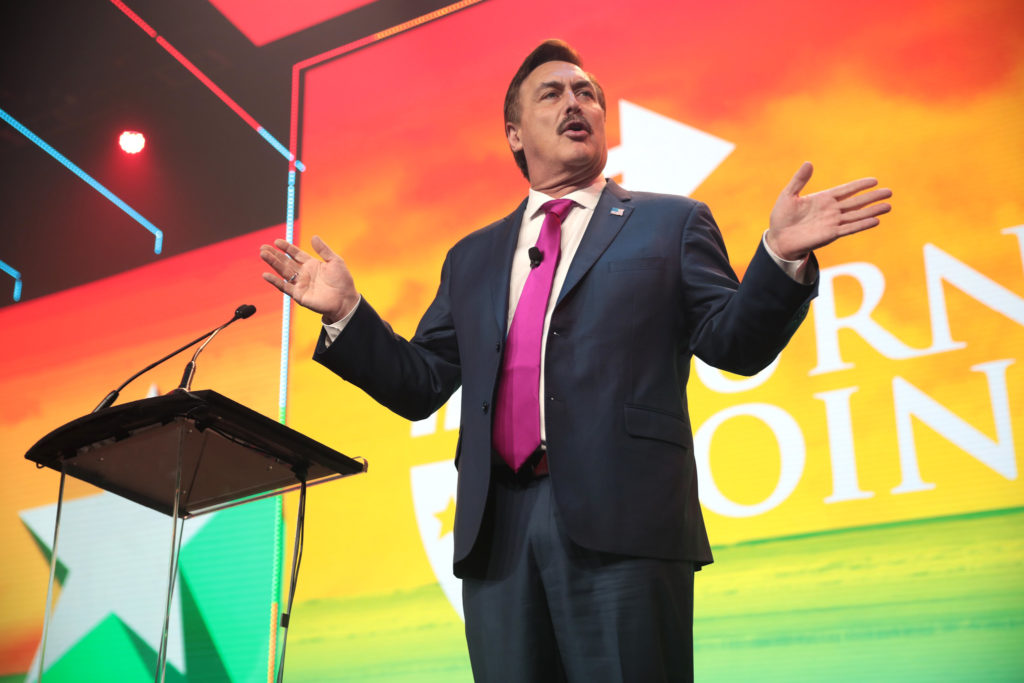 "There's a sucker born every minute". - P. T. Barnum (apocryphal)
HuffPo reports: Mike Lindell's Promised Election-Reversing Lawsuit Turns Into 96-Hour Pillow Sale.
Despite months of promising to file an explosive lawsuit that would "pull down" the 2020 presidential election results and reinstate Donald Trump to the White House, pillow-monger Mike Lindell has instead turned his election-fraud-athon into a four-day sales promotion.

"I want to show you guys some Black Friday specials that we're doing with MyPillow," Lindell said Friday morning, rattling off sales for pillows and sheets. "That's the lowest price in history."

[…]

Lindell has been claiming since summer that he was coordinating a lawsuit among "tons" of state attorneys general, as many as 30, to be filed at 9 a.m. Tuesday directly with the U.S. Supreme Court and that he would spend the long Thanksgiving weekend explaining the suit during an ad-free webcast.

Instead, no lawsuit has been filed, and the show, which featured the same lies about the election Lindell has been spreading for a year, prominently featured Lindell's pillow ads with its own "promo code."
First, not surprising in the least, but nonetheless telling about both the veracity of the claims of fraud and or Lindell's character.
Second, "pillow-monger" is chef's kiss perfect.
In recent days, Lindell has been claiming that the attorneys general who were going to sign on to his suit were pressured out of doing so by Republican National Committee chair Ronna McDaniel.

[…]

On Friday, Lindell appeared on Trump adviser Steve Bannon's podcast, where he was asked: "Where do we stand with these AGs?"

Lindell did not bring up McDaniel and instead said that only one attorney general, Republican Steve Marshall of Alabama, had definitively refused to be involved in the lawsuit. "Most of them have said, Mike, let's get together after this Thanksgiving week," he told Bannon.
First, kudos to Marshall.
Second, that anyone listens to Bannon is just a sad commentary on his audience.
Third, I love Lindell moving the goalposts yet again. He is like an End Times prophet who keeps having to move the date of the Second Coming.
Lindell had initially promised that the Supreme Court would "reinstate" Trump in August, then moved that target to September, then said it would happen by the end of 2021 as a result of his lawsuit.
What would be a better timeline? Christmas to echo the coming of the Messiah? New Year's Day? Really, when you think about it, Easter would be fantastic what with the resurrection imagery and all.
Sigh.