Raining On Parades
With the help of Popehat, I call out issues with the Fulton County case &, in doing so, piss everyone off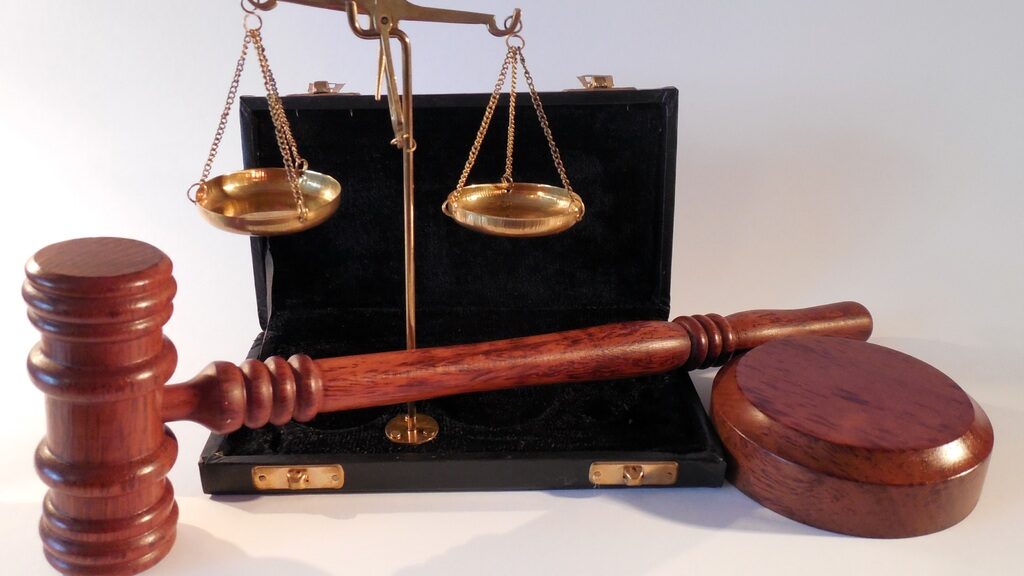 As has been widely reported, former President Trump and several other co-conspirators were indicted on state RICO charges late Monday in Georgia. This is the fourth time Trump has been indicted on criminal charges and the second time at the County level. There has already been a lot of media analysis of the indictment. And in most cases, the coverage people gravitate towards tends to fit their priors on Trump. That ideological sorting means that there is a real possibility of falling into the trap of wish-casting about outcomes. As usual, reality may end up somewhere more disappointing.
As usual with everything related to Trump's legal troubles, the first place I turn is Ken White, aka Popehat. There are a few reasons for this: White is a former Federal Prosecutor and is now a Defense Lawyer. He's historically been very evenhanded in his legal analysis and respects the difference between Federal and State criminal legal systems. He's also one to actually research State statute before any deep commentary on it. Simply put, he puts being a good lawyer above being a commentator. He also avoids sensationalistic takes (there's a joke that his nickname is "Kenny Raincloud"). As a result, I'm willing to not only put up with listening to Josh Barro but pay for that "joy" in order to get Ken's perspective via their premium podcast Serious Trouble.
Something they have done, which I have yet to see anyone else do, is actually turn to a Georgia Defense Lawyer for an analysis both of the charges and District Attorney Fani Willis' history. For those unfamiliar with him, Andrew Fleischman is not a Trump supporter. In fact, on most issues, you would characterize him as very liberal, if not fully progressive. And, like Ken, he's an attorney (one critical of the criminal legal system) first and foremost. The results are a discussion that you may not want to hear (if you are looking for retribution) but should listen to.
Unfortunately, since the podcast is premium, if you are not a subscriber you can only listen to the first half of the conversation. That said, there's still a lot in there and I strongly suggest listening to what you can.
For those without the time, or the subscription, here are a few key points that emerge from the conversation:
Not only are we seeing the differences between Federal and State Law, we also see the difference between laws across states. As James has noted already Federal RICO law is far more restrictive than Georgia's RICO law. Further, Georgia has a far more open RICO law than other states and it extends far beyond "organized crime"–to the degree that the term shouldn't be used in relationship to the Georgia law. That's one of the reasons why you don't see similar prosecutions in the other States where Trump and Company attempted to undo the election results. Georgia's law allows it to be applied in any case where a number of people get together to attempt to commit crimes (including, in one case, Georgia court reporters scamming for higher pay by using large fonts to increase pay counts). TL;DR: From a legal perspective Trump and company arguably chose the worst possible state for them to attempt these actions.

There are good reasons for charging this as RICO. One thing it allows Willis to do is to easily bring in evidence and acts committed in other jurisdictions, both in-state (Coffee County) and out-of-state.

The Georiga Indictment includes a number of sketchy charges that most likely will not hold up on appellate review. Before you start typing, let me be clear: everyone on the podcast agreed that there are serious offenses in the indictment. The problem is that they are interspersed with charges for what are most likely protected political activities. This is not the "They are criminalizing tweeting" defense used by many Trump Supporters (aside: my favorite retort to those so far has been "So apparently it's illegal for Hunter Biden to own a laptop now"). White and co. are responding to things like the attempts to get Georgia's legislature to meet and cast votes purporting to certify electors for Trump. While that would be cited as an example in a broader narrative about a conspiracy, asking the legislature to do something unconstitutional is not, in and of itself, illegal (otherwise we could prosecute all the groups that have been pushing for drag ban laws and any other statutes that are eventually overturned as unconstitutional. [Update: Ken White has published a post that gets into the legal details of this topic–I highly suggest reading it.]

We are about to see how the differences between Federal and State prosecution strategies will impact outcomes. "Wait a sec Matt," you might be saying at this point, "doesn't the Jack Smith prosecution charge exactly that same thing?!" It doesn't. Smith is charging under Section 241 of Title 18 of the U.S. Code and a "conspiracy against the right to vote and to have one's vote counted." That statute is relatively well defined (especially by existing precedent). As such, Smith's team can use the example above as evidence of that effort. Willis, instead, is charging these under "Solicitation of violation of oath by a public officer" which is a far less defined statute and the text of it doesn't seem to support this use. This is an example of the "kitchen sink" approaches State/County DAs often take versus Federal Prosecutors (note that the Smith indictment was very careful to repeatedly call out the difference between protected First Amendment activities and where the team crossed the line into criminal intent).

At least three people charged, including Trump, may be able to have their venue changed to Federal Court. Trump, Mark Meadows, and Jeffery Clark have an opportunity to try and use the "removal statute" to shift the trial from State to Federal Court under the argument that their actions were part of their duties as Federal Officers. The request has to be made individually and Meadow's legal team has already filed to do so. This is a relatively low evidentiary bar to overcome and we should expect that at least one, if not all, will clear it. If this happens, especially in the case of Trump, the chances are that a Federal Judge will not look as favorably on many of the more "long shot" charges. The county RICO trial may eventually happen, but that doesn't mean that Trump will be tried in county court (and there's a high likelihood he won't be).

Georgia RICO cases take a LONG time and while Willis' office has been successful, they have largely been so against low-level offenders. As Fleischman, the previous successful RICO prosecutions have been against targets like teachers and court reporters. And the trial section of those trials, once started, still took months. In a current RICO prosecution against the rapper Young Thug and only 8 co-defendants (in Trump's case there are currently 19), jury selection has been going on for eight months and still isn't complete. So even if Trump doesn't get a change in venue the chances of this prosecution moving forward ahead of the election is very slim. That length of time can lead less well-resourced defendants to plead out, but that is highly unlikely to be the case of any of the major players in this prosecution.

People are misreading the sentencing guidelines. You are hearing a lot about a mandatory minimum five-year sentence. While there is that sentencing guideline, it's only if the individual is incarcerated. And incarceration is not a requirement of a RICO conviction. There are alternative sentencing options including fines and probation that avoid prison time. Further even prison sentences can be probated, and they have been used in past RICO cases. Yes, the Prosecutor said that Trump would definitely be serving time if convicted. And we have lots of examples where Prosecutors got the law wrong in high-level prosecutions.
Does any of the above mean that no crime was committed in Georgia? No. It's pretty clear that there is real criminal wrongdoing here (in particular around the Coffee County activities). All that said, if you are counting on this being the case that ultimately leads to Trump's conviction and imprisonment, well, sorry but your case is in another jurisdiction.
Ok, I'm donning my asbestos underpants and looking forward to your comments.
---
One more point unrelated to the podcast's content.
Another place where we will most likely see a difference between Federal and State/County systems is in booking. In all other cases so far, former President Trump has been charged at the courts without going through a traditional former booking process. Fulton County's Sheriff, Pat Labat, is a Democrat. Unfortunately, Sheriff's positions in the US are first and foremost political ones. And Labat has announced that he intends to book Trump at the jail, "just like everyone else."
While the lizard-brain political side of me meets this news with glee, the criminal legal system reformer side doesn't take any pleasure in this. The way we handle booking in the US, especially the release of public information about the suspect is really awful for a number of reasons. Not the least of which is the circulation of mug-shot photos, and other personal information about individuals who are booked. The ultimate effect of this is more often than not, publicly shaming people who have not yet been, and may never be, convicted of crimes.
My only hope is that, as with the January 6th trials, this might make some "law and order" types really question our existing practices. However, I am not holding my breath about that (especially as pointed out yesterday by Kylopod, for many "law and order" is just code for maintaining existing racial hierarchies).