Trump Indicted in Georgia
This makes four.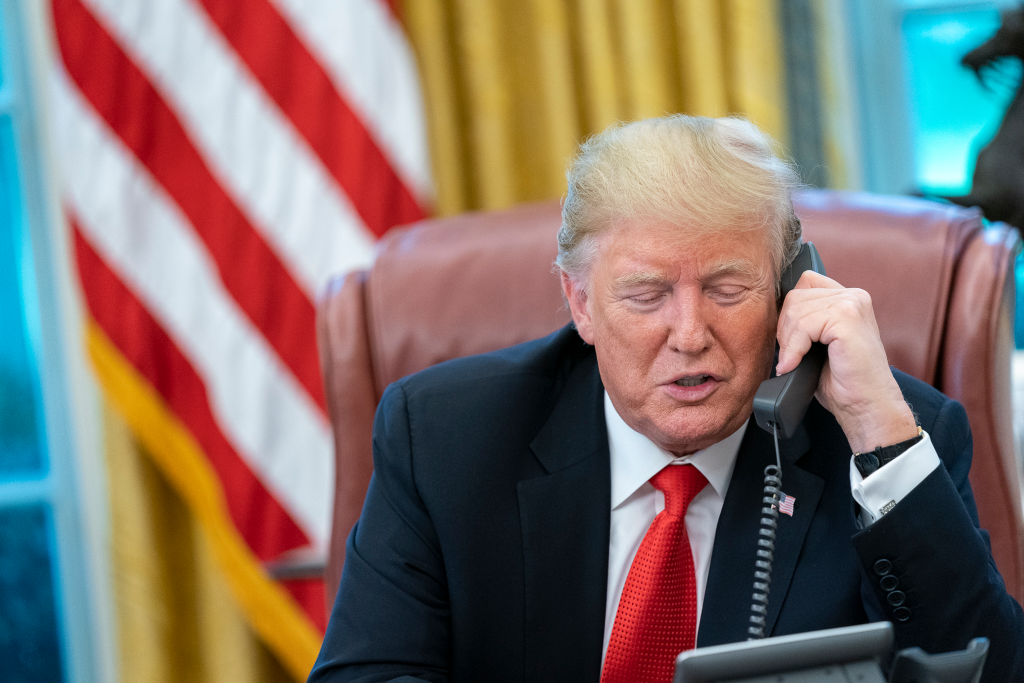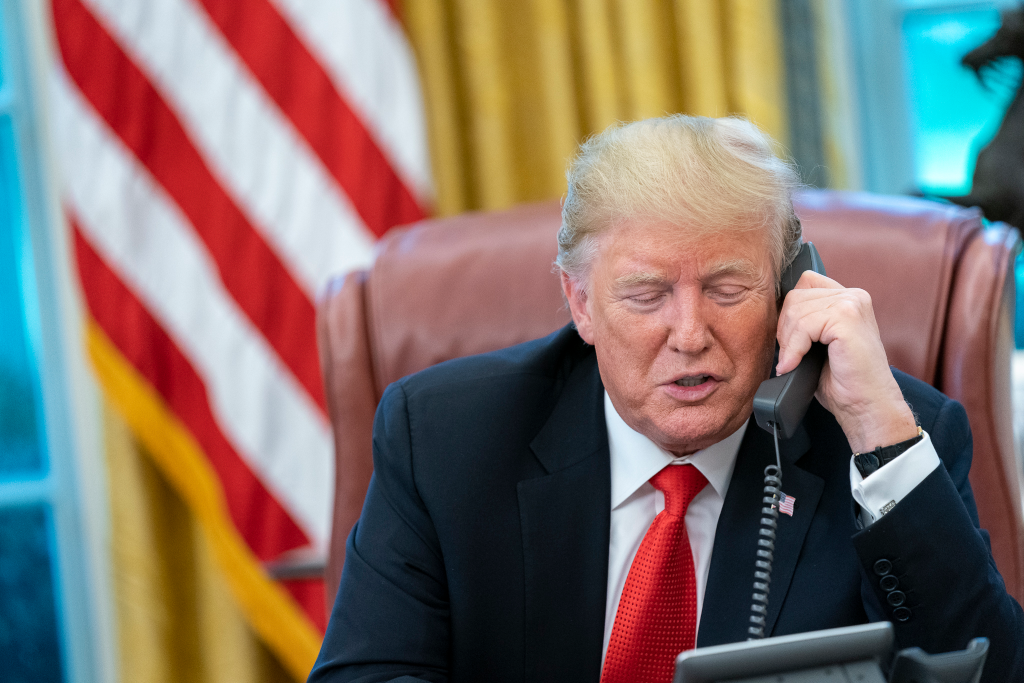 AJC ("Trump, 18 others indicted for trying to overthrow 2020 Georgia election"):
Former President Donald Trump orchestrated a sweeping criminal enterprise, committing more than a dozen felonies, as he tried and failed to overturn his defeat in Georgia's 2020 election, according to an indictment handed up Monday by a Fulton County grand jury.

The indictment also lodged charges against 18 of Trump's allies, who helped him spread false conspiracy theories and twist the arms of top state officials as he scrambled to cling to power.

The blockbuster 41-count, 98-page indictment said Trump and his co-defendants refused to accept the fact that Trump lost in Georgia. But "they knowingly and willfully joined a conspiracy to unlawfully change the outcome of the election in favor of Trump. That conspiracy contained a common plan and purpose."

It marks the fourth time that Trump has been criminally charged ― and the second time this August the former president has been indicted for interfering in the 2020 election, which he lost to Democrat Joe Biden.

But the Georgia case is far different because it also charges a large cast of alleged accomplices – from former New York Mayor Rudolph Giuliani to then-White House chief of staff Mark Meadows and former state Republican Party chairman David Shafer.

Also charged: state Sen. Shawn Still; attorneys John Eastman, Sidney Powell, Jenna Ellis, Bob Cheeley, Ray Smith III and Kenneth Chesebro; former assistant U.S. attorney general Jeffrey Clark; former Coffee County GOP chairwoman Cathy Latham; Atlanta bail bondsman Scott Hall; former Coffee County elections director Misty Hampton; GOP strategist Michael Roman; publicist Trevian Kutti; Illinois pastor Stephen Cliffguard Lee; and Harrison Floyd, who briefly ran for a suburban Atlanta U.S. House seat before serving as director of Black Voices for Trump.

The charges are the culmination of a 2 1/2-year criminal investigation launched by Fulton County District Attorney Fani Willis shortly after Trump's leaked Jan. 2, 2021, phone call with Brad Raffensperger, during which he asked the Georgia secretary of state to "find" him 11,780 votes.

The indictment lays out several different areas of alleged criminal misconduct.

Among them:

The phone calls Trump made to Georgia officials, including Raffensperger and Gov. Brian Kemp.
The "alternate" GOP electors who cast Electoral College votes for Trump on Dec. 14, 2020 while the official Democratic electors cast votes for Joe Biden.
The false testimony given to state House and Senate committees, which led to threats and harassment of Fulton County poll workers Ruby Freeman and her daughter Shaye Moss.
The copying of sensitive Georgia elections data in Coffee County, some 200 miles southeast of Atlanta, the day after the Jan. 6, 2021 attack on the U.S. Capitol.

Willis was expected to address reporters at a press conference Monday evening.

The DA took the unusual step of convening a separate special grand jury in 2022 which investigated election interference in Georgia for eight months. They heard from almost 75 witnesses and recommended who they thought Fulton prosecutors should indict.

The Georgia charges come two weeks after a federal grand jury returned a four-count indictment that charged Trump with using lies to advance a widespread national effort to overturn the results of the 2020 presidential election. That indictment, spearheaded by Justice Department special counsel Jack Smith, covers a lot of the same ground as the Fulton charges. Trump has pleaded not guilty to the federal case.

It is unclear when Trump and his co-defendants will have to surrender to Fulton authorities and whether they must do so at the troubled county jail. It is also unclear whether Trump will have his mugshot taken and when the former president must make his first appearance in court.

Trump's legal team is expected to use a little-known federal statute to try and move his case out of Fulton County and into U.S. District Court in Atlanta just a few blocks away. The benefit of shifting jurisdictions would be to get a more conservative jury pool.

Jurors from the U.S. District Court's Atlanta division are culled from 10 metro counties. This includes Fulton County, where President Joe Biden won more than 72 percent of the vote in 2020. The DA's office is expected to fight the move and attempt to keep the case in Fulton.

The Fulton charges add to an increasingly packed calendar for Trump, who is running for the Republican nomination for president for the third time.
The NYT provides an annotated version of the indictment if you're interested in a deep dive.
AP's Kate Brumback explains "How a law associated with mobsters is central to charges against Trump."
Fulton County District Attorney Fani Willis opened her investigation into Donald Trump after the release of a recording of a January 2021 phone call between Trump and Georgia's secretary of state, Brad Raffensperger.

Trump suggested during the call that Raffensperger, a Republican and the state's top elections official, could help "find" the votes needed to overturn his narrow loss to Democrat Joe Biden.

More than two years later, the indictment brought Monday by a grand jury went far beyond that phone call, alleging a web of crimes committed by Trump and others. Willis used Georgia's Racketeer Influenced and Corrupt Organizations, or RICO, law to charge Trump and 18 associates for allegedly participating in a wide-ranging conspiracy to overturn the state's 2020 election results.

She told reporters late Monday that she intended to try all 19 defendants together and noted her prosecutors' experience with racketeering cases, saying this was the 11th RICO case brought by her office. Willis became district attorney in 2021.
I've been conditioned by former US Attorney Ken White, known online as Popehat, that it's never RICO because it's so hard to make the case stick in federal court and it's almost always simpler to convict on underlying crimes. But the Georgia version seems to be a different animal.
Georgia's RICO Act, adopted in 1980, makes it a crime to participate in, acquire or maintain control of an "enterprise" through a "pattern of racketeering activity" or to conspire to do so. It's important to note that the alleged scheme does not have to have been successful for a RICO charge to stick.

An "enterprise" can be a single person or a group of associated individuals with a common goal. "Racketeering activity" means to commit, attempt to commit — or to solicit, coerce or intimidate someone else to commit — one of more than three dozen state crimes listed in the law. At least two such acts are required to meet the standard of a "pattern of racketeering activity," meaning prosecutors have to prove that a person has engaged in two or more related criminal acts as part of their participation in an enterprise to be convicted under RICO.

The U.S. Supreme Court has said that federal RICO allegations must show continuity, that is to say a series of related underlying acts over an extended period of time, not just a few weeks or months. But the Georgia Supreme Court has made clear there is no such requirement in the state law.
Axios' Sareen Habeshian dives into "Why Georgia's case against Trump could be so damaging." I'd like to highlight this:
The complexity of RICO cases makes it difficult for lawyers to implement a coherent trial strategy, explained Anthony Michael Kreis, a law professor at Georgia State University.

The stiff penalties associated with RICO charges are also a major incentive for co-defendants to seek deals in return for new evidence.
"The defendants who are left standing without plea deals and grants of immunity may especially feel squeezed as the process goes on," Kreis said.
Some Trump allies and supporters have already been informed by the DA's office that they are targets of the investigation, including Rudy Giuliani and the GOP electors who falsely "certified" Trump as Georgia's 2020 victor.
This actually makes me queasy. While it concerns me less in the case of Trump and other powerful people, the notion that the state can increase its already massive coercive advantage in criminal trials by trying people together and making it harder for defendants to mount a defense is troubling, indeed.
This, however, is a big plus:
Since Trump would face state charges in Georgia, the sitting president won't have the ability to pardon him, Kreis said.

In Georgia, the power to pardon is vested under the state constitution to a Board of Pardons and Paroles, which requires that a sentence be completed at least five years prior to applying for a pardon.

"If he were to win the presidency or if a Republican sympathetic to him were to win … the president of the United States can't pardon or can't dismiss," Kreis said. "That puts it in a very different light from the federal cases."
She also adds that Georgia is big on televised trials, so the public will get to see this one.