Rape Warrant for Wikileaks Founder Withdrawn
A quick flip-flop from Swedish authorities on a very serious charge.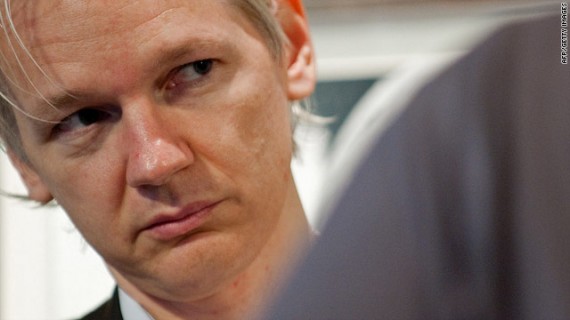 Via the AP:  Sweden withdraws warrant for WikiLeaks founder
Swedish prosecutors withdrew an arrest warrant for the founder of WikiLeaks on Saturday, saying less than a day after the document was issued that it was based on an unfounded accusation of rape.

They said that for the moment Julian Assange remains suspected of the lesser crime of molestation in a separate case.

[…]

"I don't think there is reason to suspect that he has committed rape," chief prosecutor Eva Finne said, in announcing the withdrawal of the warrant.
Considering news of the warrant just came out, it would seem that someone jumped the gun issuing it in the first place.  I have almost no opinion concerning Assange,* but it doesn't take one to state that a rape allegation is quite serious and one would like to think that law enforcement would have their act together in terms of issuing a warrant, especially regarding someone for whom said warrant will be international news.
It is unclear to me what "molestation" means in this context, as in an American legal context it makes one's mind leap to child molestation, but the treatment in the AP story (and other stories I have heard to this point in the day) don't seem to be treating it as such.
___________________
*And yes, I know that bloggers are allegedly supposed to have instant deep (and, of course, utterly correct) opinions about everything, I will reserve any definitive statements about Assange or even Wikileaks, as it is one of the things for which I only have passing information at the moment and therefore have not formed a fully informed opinion as yet.