Reaction to Letter on Justice and Open Debate Proves its Point
Free speech is not for everyone.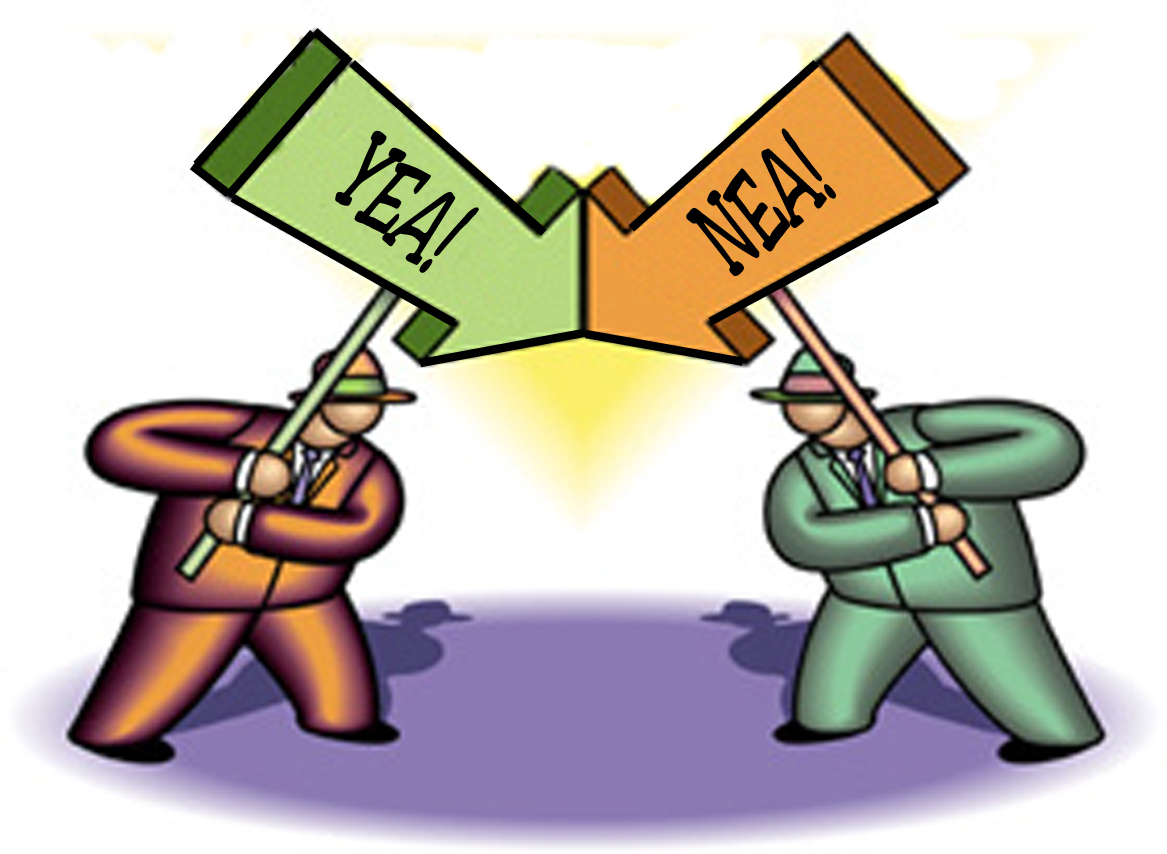 An incredibly diverse group of writers, thinkers, and academics published an open "Letter on Justice and Open Debate" at Harper's. Spearheaded by Thomas Chatterton Williams, its content was sufficiently banal as to get signatories ranging from Noam Chomsky to Francis Fukuyama and Matt Yglesias to David Brooks.
The content, in its entirety:
Our cultural institutions are facing a moment of trial. Powerful protests for racial and social justice are leading to overdue demands for police reform, along with wider calls for greater equality and inclusion across our society, not least in higher education, journalism, philanthropy, and the arts. But this needed reckoning has also intensified a new set of moral attitudes and political commitments that tend to weaken our norms of open debate and toleration of differences in favor of ideological conformity. As we applaud the first development, we also raise our voices against the second. The forces of illiberalism are gaining strength throughout the world and have a powerful ally in Donald Trump, who represents a real threat to democracy. But resistance must not be allowed to harden into its own brand of dogma or coercion—which right-wing demagogues are already exploiting. The democratic inclusion we want can be achieved only if we speak out against the intolerant climate that has set in on all sides.

The free exchange of information and ideas, the lifeblood of a liberal society, is daily becoming more constricted. While we have come to expect this on the radical right, censoriousness is also spreading more widely in our culture: an intolerance of opposing views, a vogue for public shaming and ostracism, and the tendency to dissolve complex policy issues in a blinding moral certainty. We uphold the value of robust and even caustic counter-speech from all quarters. But it is now all too common to hear calls for swift and severe retribution in response to perceived transgressions of speech and thought. More troubling still, institutional leaders, in a spirit of panicked damage control, are delivering hasty and disproportionate punishments instead of considered reforms. Editors are fired for running controversial pieces; books are withdrawn for alleged inauthenticity; journalists are barred from writing on certain topics; professors are investigated for quoting works of literature in class; a researcher is fired for circulating a peer-reviewed academic study; and the heads of organizations are ousted for what are sometimes just clumsy mistakes. Whatever the arguments around each particular incident, the result has been to steadily narrow the boundaries of what can be said without the threat of reprisal. We are already paying the price in greater risk aversion among writers, artists, and journalists who fear for their livelihoods if they depart from the consensus, or even lack sufficient zeal in agreement.

This stifling atmosphere will ultimately harm the most vital causes of our time. The restriction of debate, whether by a repressive government or an intolerant society, invariably hurts those who lack power and makes everyone less capable of democratic participation. The way to defeat bad ideas is by exposure, argument, and persuasion, not by trying to silence or wish them away. We refuse any false choice between justice and freedom, which cannot exist without each other. As writers we need a culture that leaves us room for experimentation, risk taking, and even mistakes. We need to preserve the possibility of good-faith disagreement without dire professional consequences. If we won't defend the very thing on which our work depends, we shouldn't expect the public or the state to defend it for us.
So, we have support for Black Lives Matter, condemnation of Donald Trump, and a call for the Enlightenment values of respectful dialogue at the heart of the Western experiment.
Naturally, the backlash was immediate. And, no, not from white supremacists and Trump supporters.
NYT ("Artists and Writers Warn of an 'Intolerant Climate.' Reaction Is Swift."):
And on social media, the reaction was swift, with some heaping ridicule on the letter's signatories — who include cultural luminaries like Margaret Atwood, Bill T. Jones and Wynton Marsalis, along with journalists and academics — for thin-skinnedness, privilege and, as one person put it, fear of loss of "relevance."

[…]

"We're not just a bunch of old white guys sitting around writing this letter," Mr. Williams, who is African-American, said. "It includes plenty of Black thinkers, Muslim thinkers, Jewish thinkers, people who are trans and gay, old and young, right wing and left wing."

"We believe these are values that are widespread and shared, and we wanted the list to reflect that," he said.

[…]

He said he was surprised by some of the blowback to the letter.

"It seems some of the conversation has turned to who the signatories are more than the content of the letter," he said.

There was particularly strong blowback over the inclusion of J.K. Rowling, who has come under fierce criticism over a series of comments widely seen as anti-transgender.

[…]

Emily VanDerWerff, a critic at large at Vox who is transgender, posted on Twitter a letter she said she had sent to her editors, criticizing the fact that the Vox writer Matthew Yglesias had signed the letter, which she said was also signed by "several prominent anti-trans voices" — but noted that she was not calling for Mr. Yglesias to be fired or reprimanded.

Doing so "would only solidify, in his own mind, the belief that he is being martyred," she wrote.

Mr. Yglesias declined to comment except to say that he has long admired Ms. VanDerWerff's work and continued to "respect her enormously."

Amid the intense criticism, some signatories appeared to back away from the letter. On Tuesday evening, the historian Kerri K. Greenidge tweeted "I do not endorse this @Harpers letter," and said she was in touch with the magazine about a retraction. (Giulia Melucci, a spokeswoman for Harper's, said the magazine had fact-checked all signatures and that Dr. Greenidge had signed off. But she said the magazine is "respectfully removing her name.")

Another person who signed, who spoke on the condition of anonymity in an effort to stay out of the growing storm, said she did not know who all the other signatories were when she agreed to participate, and if she had, she may not have signed. She also said that the letter, which was about internet shaming, among other things, was now being used to shame people on the internet.
I don't know whether to be more amused that VanDerWerff is refraining from calling for her boss being fired over his support for free expression or Greenidge demanding "a retraction" from an open letter on free expression that she endorsed before finding out that people whose views she disagreed with also signed it. But this one wins the prize for most absurd:
I'm not of sufficient prominence as a public intellectual to have been invited to sign but would, of course, have done so. But it's notable that a call for civility coming from a group of thinkers who range from pretty far left on the American spectrum to the squishy center is being attacked almost exclusively from the left.
Freddie deBoer, who is of the left but rather hard to pigeonhole into an orthodoxy, is less amused:
Please, think for a minute and consider: what does it say when a completely generic endorsement of free speech and open debate is in and of itself immediately diagnosed as anti-progressive, as anti-left? There is literally no specific instance discussed in that open letter, no real-world incident about which there might be specific and tangible controversy. So how can someone object to an endorsement of free speech and open debate without being opposed to those things in and of themselves? You can't. And people are objecting to it because social justice politics are plainly opposed to free speech. That is the most obvious political fact imaginable today. Of course Yelling Woke Twitter hates free speech! Of course social justice liberals would prevent expression they disagree with if they could! How could any honest person observe our political discourse for any length of time and come to any other conclusion?

You want to argue that free speech is bad, fine. You want to adopt a dominance politics that (you imagine) will result in you being the censor, fine. But just do that. Own that. Can we stop with this charade? Can we stop pretending? Can we just proceed by acknowledging what literally everyone quietly knows, which is that the dominant majority of progressive people simply don't believe in the value of free speech anymore? Please. Let's grow up and speak plainly, please.
I'm amenable to the idea that some issues are sufficiently settled as to be beyond respectful debate. The New York Times op-ed page should almost certainly not provide a platform for arguments that Black people are too stupid to hold public office or women shouldn't be allowed to vote. And even Ross Douthat, a dutiful Catholic, acknowledges that the gay marriage debate has been won by the other side and that it's no longer worthwhile arguing against it.
I don't fully understand J.K. Rowling's insistence on standing her ground on the transgender debate. She's not changing anyone's mind on the issue and she's hurting people already struggling with acceptance in the process.
Still, I don't think she should be "canceled" over having a very mainstream view that probably 99 percent of people held five, certainly ten, years ago. And the fact that people's minds are changing is precisely because we've listened to people's arguments and considered their feelings.*
Beyond that, even if one believes Rowling deserves to be drummed out of polite society for her heterodoxy, it's absurd to disassociate oneself from shared beliefs on the basis that she shares them. It's akin to reductio ad Hitlerum.
Now, it's always worth reminding ourselves that Twitter, where most of the early reaction manifested, isn't particularly representative. The platform rewards dunking and other virtue-signaling behaviors. But deBoer is right: it's one thing to be opposed to a particular expression of speech; it's just bizarre to be opposed to the very notion of give-and-take.
*UPDATE: Shortly after publishing this post, I saw a tweet string from Ryan Teague Beckwith, a reporter and journalism professor, that provided useful examples.
What's noteworthy to me is that all of those examples favor the Left. Indeed, the overall trend on pretty much any social issue one can think of is in that direction.
UPDATE 2: Another tweet stream, this by former national security official Loren DeJonge Schulman, makes an excellent counterpoint. I've put it into plain text for formatting purposes:
I think people are missing…several points when they focus on whether letter signatories should be expected to agree with their fellows on everything.

Setting aside the merits of The Letter, a few things you should consider deeply when asked to sign collective statements:

1. who is organizing letter, how are they getting support? Letters are relevant because of elites signing. If you get 1 you support being organized by David Duke, or circulated on darkest 4chan, you're unlikely to sign, right? Who at the top and THEIR intent and networks matters.

2. What does the letter actually say? Statements with vague allusions to real incidents are a red flag: if an event is motivating collective action, it deserves context—and should make the statement stronger. If you're signing, understand the story you're telling.

3. Is the statement still being edited, by whom, and what measure of control do you have of the final outcome? This seems obvious. I rarely see circulate letters gaining signatures make this clear. Ask!

4. Where might the letter go and how will it be read? Again, the point of elite letters is to drive public opinion and discourse, and influence institutions. Signing only because you agree is naive. The Never Trump letter is a great example of a statement with legs beyond intent.

5. Where will the letter be published? This is usually unknown up front. But if it IS known that your letter will be published in a forum that shades, diminishes, or skews your intent, you should understand that before signing.
I think the organizer and venue are sufficiently clean that they're not concerns in this instance. But point 2 is a strong one: "vague allusions to real incidents are a red flag." They can very much turn a generic debate into a particular one.