Report: Jared Loughner To Enter Guility Plea In Giffords Shooting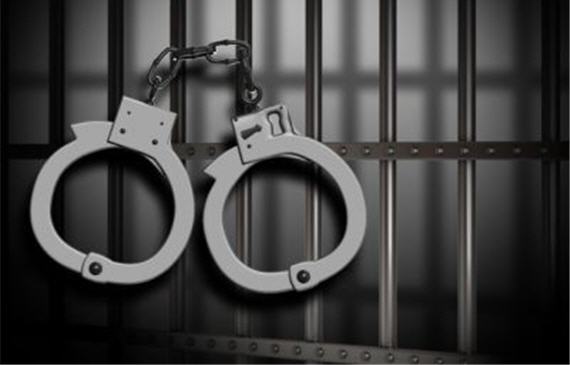 Reports indicate that Jared Lee Laughner, the man who shot former Congresswoman Gabby Giffords and killed six others in January 2011, will be entering a guilty please in the case later this week:
Jared Lee Loughner, the man accused of killing six people and wounding Representative Gabrielle Giffords in 2011, is expected to plead guilty in a Tucson court on Tuesday, a person in Washington familiar with the case said.

The person confirmed that the federal government believed Mr. Loughner was competent to stand trial and that it would argue that in court on Tuesday. Mr. Loughner is willing to change his plea to guilty at the previously scheduled hearing, the person said.

Psychiatric experts who have examined Mr. Loughner were scheduled to testify in a hearing on Tuesday that he was competent to stand trial and understood the 49 charges against him, The Los Angeles Times reported on Saturday.

The team of four lawyers representing Mr. Loughner did not respond to e-mailed requests for comment on Saturday.

Ms. Giffords, an Arizona Democrat seen as a rising star in the party, was holding one of her regular "Congress On Your Corner" meet-and-greet events outside a Tucson supermarket in January 2011 when she was shot in the head at close range. Six people, including a federal judge and a 9-year-old girl, were killed, and 12 others were wounded.

Mr. Loughner, 23, faces 49 criminal charges, including first-degree murder, in the rampage. A not guilty plea was entered on his behalf last year.

The Wall Street Journal, which also reported that Mr. Loughner would plead guilty, said Tuesday's mental status hearing had been changed to a change-of-plea hearing, citing an official familiar with the case.

If United States District Judge Larry A. Burns were to determine at Tuesday's hearing that Mr. Loughner was fit for trial, he could face the death penalty.

The Los Angeles Times said the details of the plea arrangement were not clear, nor was whether Mr. Loughner would plead guilty to all or just some of the charges in exchange for prison time rather than risk a death sentence at trial.

Tuesday's hearing would have been Mr. Loughner's fourth to determine his competence. Judge Burns ordered the hearing in June at the request of prosecutors and defense lawyers who wanted a status report after more than a year of treatment and legal wrangling over his mental competency.
For a time it seemed as though Loughner may never be found competent to stand trial so the fact that this has happened and that he's been determined competent to enter a plea is a bit surprising. It's also a testament to the argument that, had Loughner received treatment prior to that fateful January day, this tragedy might have been averted.
As for the plea itself, I suspect that it will involve Loughner pleading guilty in exchange for the federal prosecutors taking the death penalty off the table for the killing of U.S. District Court Judge John Roll. I'm fine with that personally