Report: Unemployment Crisis May Last Until 2020
If job growth continues at the anemic pace that it has been on in 2010, it could be quite some time before we return to the "Good Old Days" of 5% unemployment.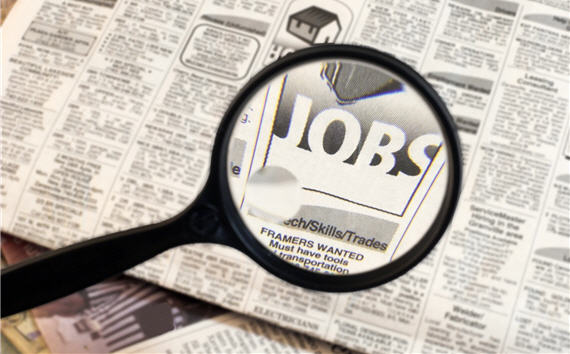 A particularly scary projection over at Investors Business Daily:
So far in 2010, the U.S. has added just 613,000 jobs — for a monthly average of 68,111.

Employment bottomed in December 2009 at 129.588 million — two years after peaking at 137.951 million. At this year's pace, the U.S. won't recoup all those 8.36 million lost jobs* until March 2020 — 147 months after the December 2007 high.

That would obliterate the old post-World War II record of 47 months set in the wake of the 2001 recession.

The current jobs slump also is the deepest of any in the post-war era, with payrolls down as much as 6.1%. They are still 5.6% below their December 2007 level.

With state and local governments likely to shed workers for at least the next year or two as budget woes continue, the hiring burden will fall entirely on the private sector.

Private employers did add 64,000 workers last month, but that was a little less than consensus forecasts and far below what's needed.

The U.S. needs to create 125,000-150,000 jobs each month just to absorb new workers and prevent unemployment from rising. So returning to the old peak employment a decade later would hardly suggest a healthy labor market.
The caveat, of course, is that this analysis assumes that job growth would remain at the same level for the next ten years, an assumption that may not be valid at all. Nonetheless, it does reveal quite starkly the depth of the jobs recession, and the extent to which we need to bounce back just to be at the employment level we were at when this all started. Anyone who thinks it's going be quick and painless is fooling themselves.
And there is, of course, another possibility. It is entirely possible that we may never return to the days of 5.6% unemployment, at least not anytime in the foreseeable future. There seem to be very few options out there for the kind of massive growth in the private sector that is necessary to create the kind of permanent and stable jobs that people need. If that continues, we may be entering an era where structural unemployment in the United States is much higher than 5.6%, and the social, political, and economic consequences of that are incalculable
Welcome to the Brave New World.