Restaurant Reservation Scalping Is A Thing
A new app allows customers to cut the restaurant reservation line. What could go wrong?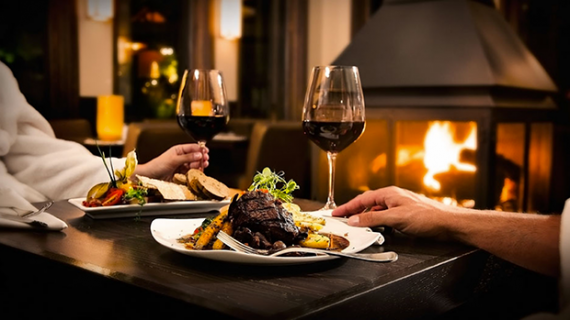 A new app allows customers to cut the restaurant reservation line in San Francisco. What could go wrong?
ValleyWag ("Restaurant Reservation Scalping Site Is Everything Wrong with SF"):
There are two things startups shouldn't fuck with in San Francisco. One is parking, and the other is restaurants. San Francisco is, after all, a city of foodies. Techies write bots to score competitive reservations. Foodies stand two hours in the rain waiting for day-old New York bagels. Now a startup is drawing fire for trying to capitalize off that love.

ReservationHop bills itself as a service that "[makes] reservations at the hottest restaurants in advance so you don't have to." The service scrapes advance reservation systems to fill up its inventory and sells them back to users for "as little as $5." In other words, they're scalping dinner reservations.
So far, so good, right? Restaurants are making it a pain to get a reservation, so a third party is making it easier for a small fee. For those who, say, have jobs and can't stand in line or play games with restaurant reservation systems all day, this is great. And, really, how is this different from, say, Open Table?
The startup operates in such an unofficial gray area, they even inform customers "After payment, we'll give you the name to use when you arrive at the restaurant."
Okay, so that's a skosh dishonest. But who does it hurt, really?
Of course, the service is effectively capturing money away from restaurants—one of the most famously risky businesses out there. 
But restaurants don't charge for reservations. And they're not offering a fast lane. So how is ReservationHop taking money from them?
And the situation is made worse by the fact they are making empty reservations to sell, creating situations in which Reservation Hop's unsold "inventory" could result in empty tables.
Oh. Yes, this is a problem. While there are always customers who make reservations and cancel at the last minute—someone has gotten ill, traffic is horrible, or the hassle of getting there is otherwise too much when it comes time to actually go—they're presumably actually intending to go when they make them. And, if it's just a few people an evening, the restaurant can likely fill the gaps with walk-ins. Here, a third party is scarfing up scads of spots—quite possibly a large portion of the restaurant's availabilities—at no cost and selling those it can. Those it doesn't? Well, why should they care?
ValleyWag commenters suggest that San Francisco restaurants start requiring identification in order to utilize a reservation, thus negating the advantage of the fake name and quickly ruining ReservationHop's business model. I suspect few customers would complain.