Richard And Pat Nixon Predicted The Trump Presidency
Did Richard Nixon have knowledge of the future?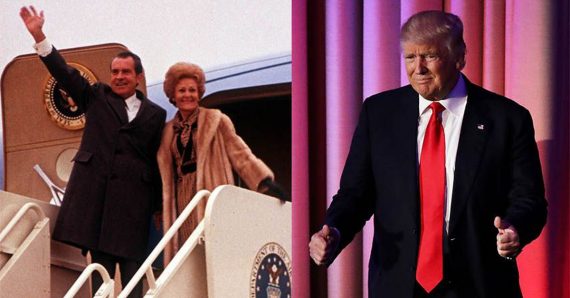 Guess who saw Donald Trump as a potential President thirty years ago?
Richard Nixon.
In 1987, the Nixons predicted @realDonaldTrump would win whenever he ran for office. Photo courtesy @nixonfoundation #PresidentElectTrump pic.twitter.com/hICGWZL6MJ

— Archives Foundation (@archivesfdn) November 9, 2016
To be fair, Nixon said that his wife Pat was the one who first suggested it and there's no indication as to whether the former President and President-elect ever met, but this is just one of those bits of political history that come out at a time like this.
And it would explain one similarity between Trump and Nixon