Richard Cohen Retires
A bittersweet farewell to a newspaperman past his sell-by date.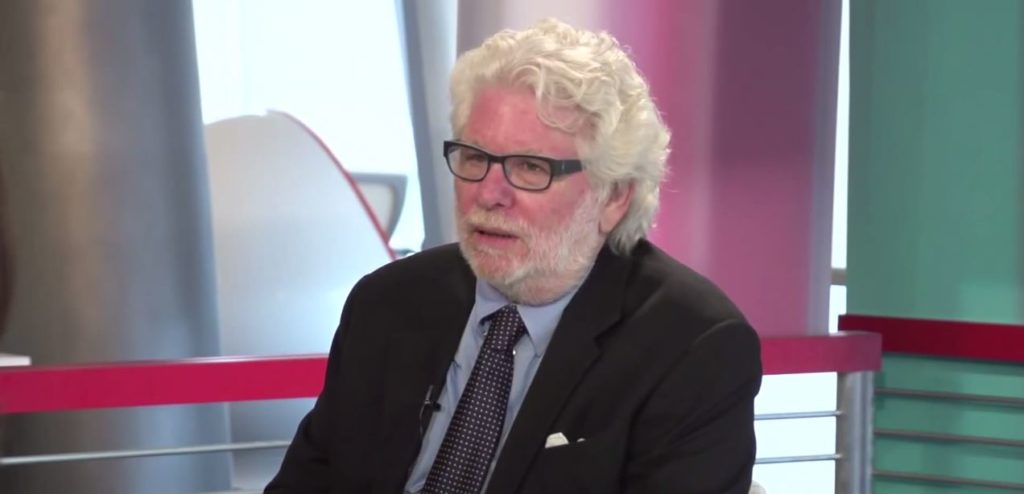 After 51 years at the Washington Post, 43 as a columnist, he's stepping away. His farewell letter strikes all the right notes:
There were no better bosses than the Grahams — and, more recently, Jeff Bezos. I roamed the world on their dime. Flying into Cairo for the first time, I looked out the window. A sandstorm obscured the pyramids, but I envisioned them anyway and could not get over the fact that I was being paid to see them. What fools the Grahams were. I would have done it for nothing.

Back in 2017, I helped produce a documentary for HBO on the life of Ben Bradlee. HBO called it "The Newspaperman," and I thought, how wonderful, how apt. That was Bradlee and, with the same permission he gave me to write a column, I take that appellation for myself as well. It is, I think, the highest of callings, and I never wanted to be anything else. You go to work and someone pins an imaginary badge on you and deputizes you to go forth and discover life, ask questions, turn over rocks and, in the case of a column, think so hard it's physically draining.
Many of the responses to his departure are less than kind. Andrew Beaujon of The Washingtonian reminds us of Cohen's many controversies:
Cohen joined the Post in 1968 and became an opinion writer in 1984. He helped get the redesigned Post magazine off to an extremely rocky start only two years later with a piece that sympathized with jewelry store owners who didn't want to let young black men into their shops; Ben Bradlee, then the paper's executive editor, apologized after protesters returned thousands of copies of the magazine to the newspaper.

In the years since he displayed a remarkable ability to survive at the paper despite being accused of sexual harassment (he somehow got a better office out of the deal) and frequently stepping in it with regard to race, like the time he wrote that "People with conventional views must repress a gag reflex when considering the mayor-elect of New York — a white man married to a black woman and with two biracial children" or the time that he wrote sympathetically about the man who killed Trayvon Martin. Cohen's work could appear just as clueless when he tackled other sensitive subjects, as when he wrote, "The first thing you should know about the so-called Steubenville Rape is that this was not a rape involving intercourse."
None of those columns made the Washington Post's own roundup of Cohen's greatest hits.
Matt Yglesias wrote about Cohen last April, castigating him for his resentfulness about affirmative action amidst a life of privilege. He lists many of the same transgressions Beaujon pointed to and observes,
There's a phrase I learned a few years back that goes, "When you are accustomed to privilege, equality can feel like oppression."

Cohen's career, I think, exemplifies the wisdom contained in that aphorism. He's a guy who's enjoyed a well-compensated, high-status, easy-to-do job for decades who nonetheless quite sincerely feels put upon by the fact that he lost a job to a woman sometime in the 1970s and sometimes get called a racist because he thinks young black men should be subject to discriminatory treatment.

He feels, on these grounds, a profound affinity for Trump voters. And because the demographic of put-upon older white men does, in fact, exert disproportionate influence over American social and economic institutions, there continues to be a well-compensated and not very taxing job for him into his late 70s.
With regard to the nature of the job, I'm closer to Cohen's "so hard it's physically draining" than Yglesias' "not very taxing." Writing 800 words a couple times a week isn't all that hard. Doing so with tens of millions of people judging every word is. Doing so week after week, year after year? Unimaginable.
Cohen is an example of a common phenomenon in his business: a columnist that should have been put out to pasture long ago. It's not so much that, at 78, he's lost his fastball. But, after 40-plus years, he'd long since run out of new ideas.
It says something positive about Cohen that he continued to write what he believed despite coming under constant fire in his professional and social circles for it. And even moreso for Post management for not wilting under those pressures, especially in the social media era. But it's decidedly less positive that, despite the lavish travel budget of the Grahams, and later Besos, he didn't grow all that much from all that thinking he strained so hard to do. He's still very much a child of the 1940s and 1950s. A worldview that made him a liberal in his 20s and 30s made him a conservative in his 40s and 50s. And a crank in his 60s and 70s.