Romney Campaign: Individual Mandate Is A Penalty, Not A Tax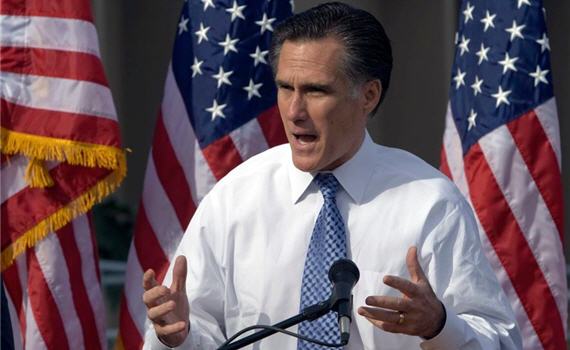 The Romney campaign seems to be going off script in terms of the Republican response to the Supreme Court's PPACA ruling. As I noted earlier today, the GOP has been pushing hard in the days since the decision came down the meme that the mandate is, by Supreme Court declaration, a tax and that the President Obama therefore engaged in deception to get the law passed and in promising he'd never raise taxes on the middle class. The Romney campaign, however, doesn't seem to be interested in playing along with that meme:
Prominent Dems including White House chief of staff Jack Lew and House Minority Leader Nancy Pelosi have repeatedly argued in recent days that the fee for not buying insurance under the health care law is in fact a penalty and not a tax.

They got support from an unexpected quarter on Monday: the Romney campaign.

Mitt Romney's senior adviser Eric Fehrnstrom told Chuck Todd on MSNBC's Daily Rundown that he agrees – the fee is a penalty and not a tax, as the Supreme Court ruled last week.

"The governor disagreed with the ruling of the court," Fehrnstrom said. "He agreed with the dissent that was written by Justice [Antonin] Scalia, which very clearly stated that the mandate was not a tax."

Some Republicans latched on to the ruling last week as proof that the health insurance mandate qualifies as a tax. Rush Limbaugh notably called it "the biggest tax increase in the history of the world."

While Fehrnstrom diverged from that line of attack, he took issue with President Obama's various positions on the tax vs. penalty issue, saying that Obama first said it wasn't a tax to get it through Congress, then argued at the Supreme Court that it was, before switching again and arguing that it wasn't.

"He's all over the map," Fehrnstrom said on MSNBC.
Well, isn't that also true of Governor Romney, Eric? So far, there hasn't been any kind of "clarification" from the Romney campaign walking this comment back, and it's possible that we won't see one. After all, the penalty provision in the Massachusetts health care plan that Romney guided through the state legislature when he was Governor is essentially identity to the one in the PPACA, and is collected via the state income tax form in the same way that the PPACA penalty would be a line item on everyone's Form 1040. If the Romney camp doubles down on the GOP meme that the mandate is a tax, then he sets Romney up for someone to point out that the Governor had the same penalty collected in the same manner in his health care plan, so that must be a tax too huh?
Here's the video of Fehrnstrom's appearance on The Daily Rundown: